It has been a fun day altogether. Why we are feeling funny? Let's see !
Mom and Brat H are feeling really funny today:
Do you want to know what we are feeling so?. Check out how.. Join in and have a bit of fun with us.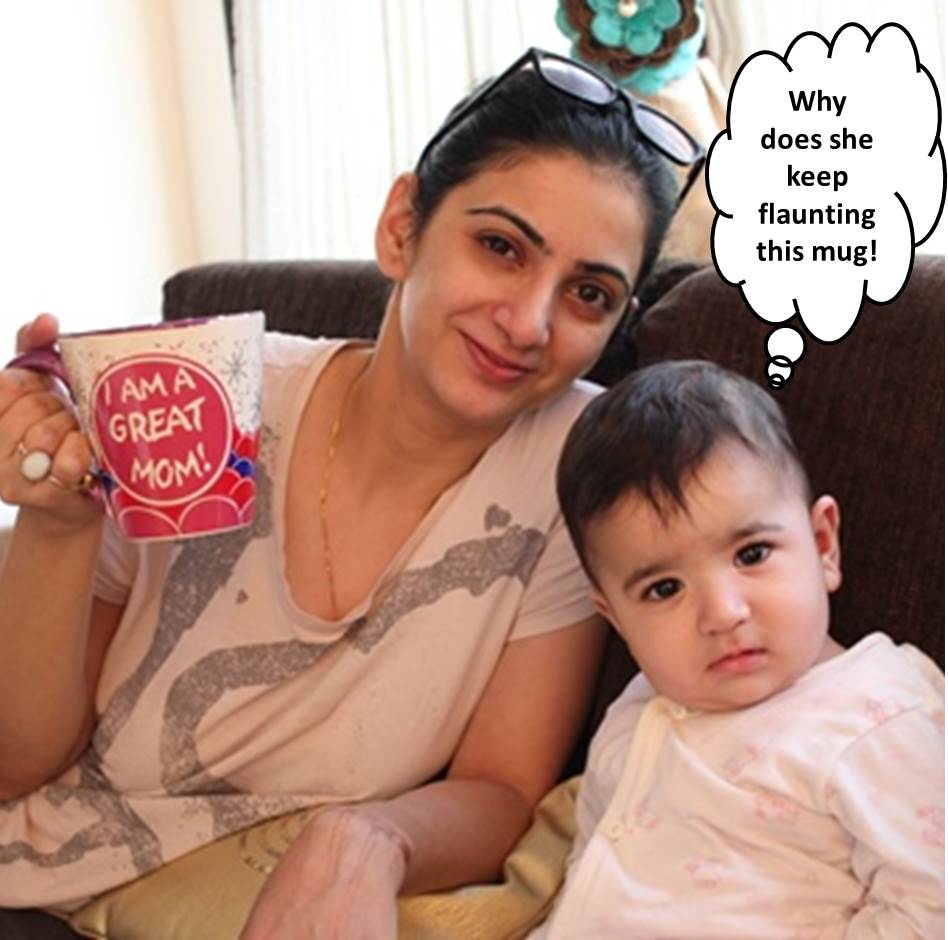 What is more funnier than this priced expression which says" Why does she keep flaunting this mug?" Well, for me it is the most priced possession but not more than his expression.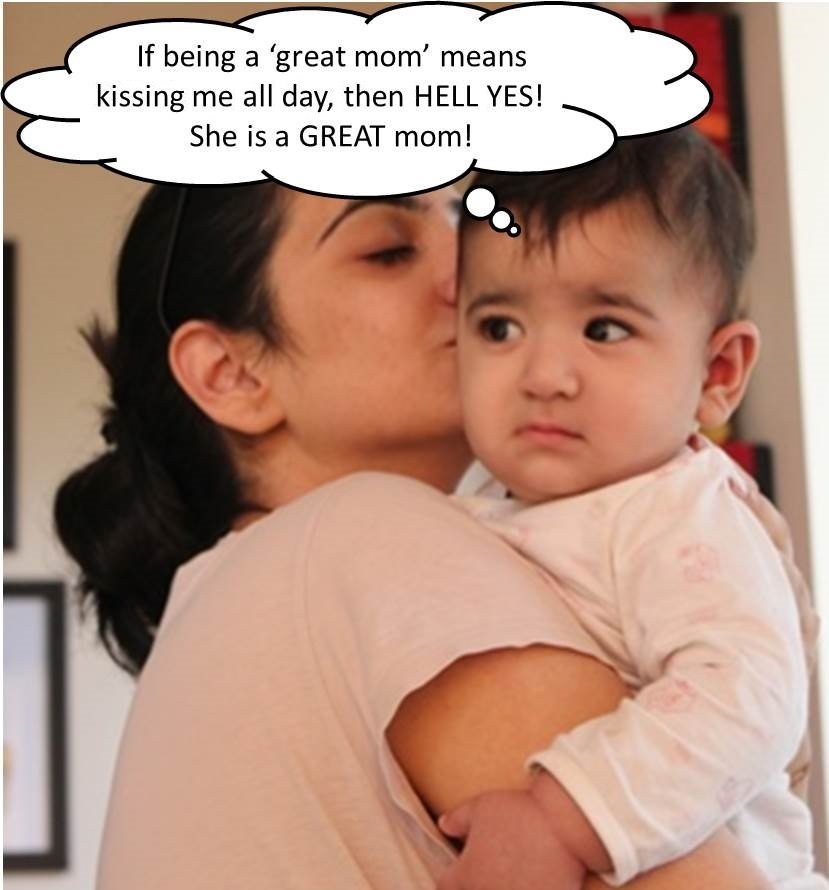 He might not be able to decipher why his Mumma keeps on hugging and kissing him all the time. His expression speaks volumes about his apprehensions. Now he figured out why I was flaunting the mug.
To be continued…