Humans are inquisitive. So are our kids. They try to differentiate between things at a young age. But did you know this wonderful fact about a 6-month-old baby? Continue reading what they are capable of at such a young age.
Did you know facts #11 – 6-Month-Old Baby:
We are all aware of the baby milestones at 6 months. But do you know about the minor developments in your child?
At around 6 months old, a baby learns that each object is unique. Before this time, whenever it sees a bird in a tree, it always assumes it was the same bird. Further, it develops. At an age of three, they can differentiate between twins, which even adults find difficult. How surprising, isn't it?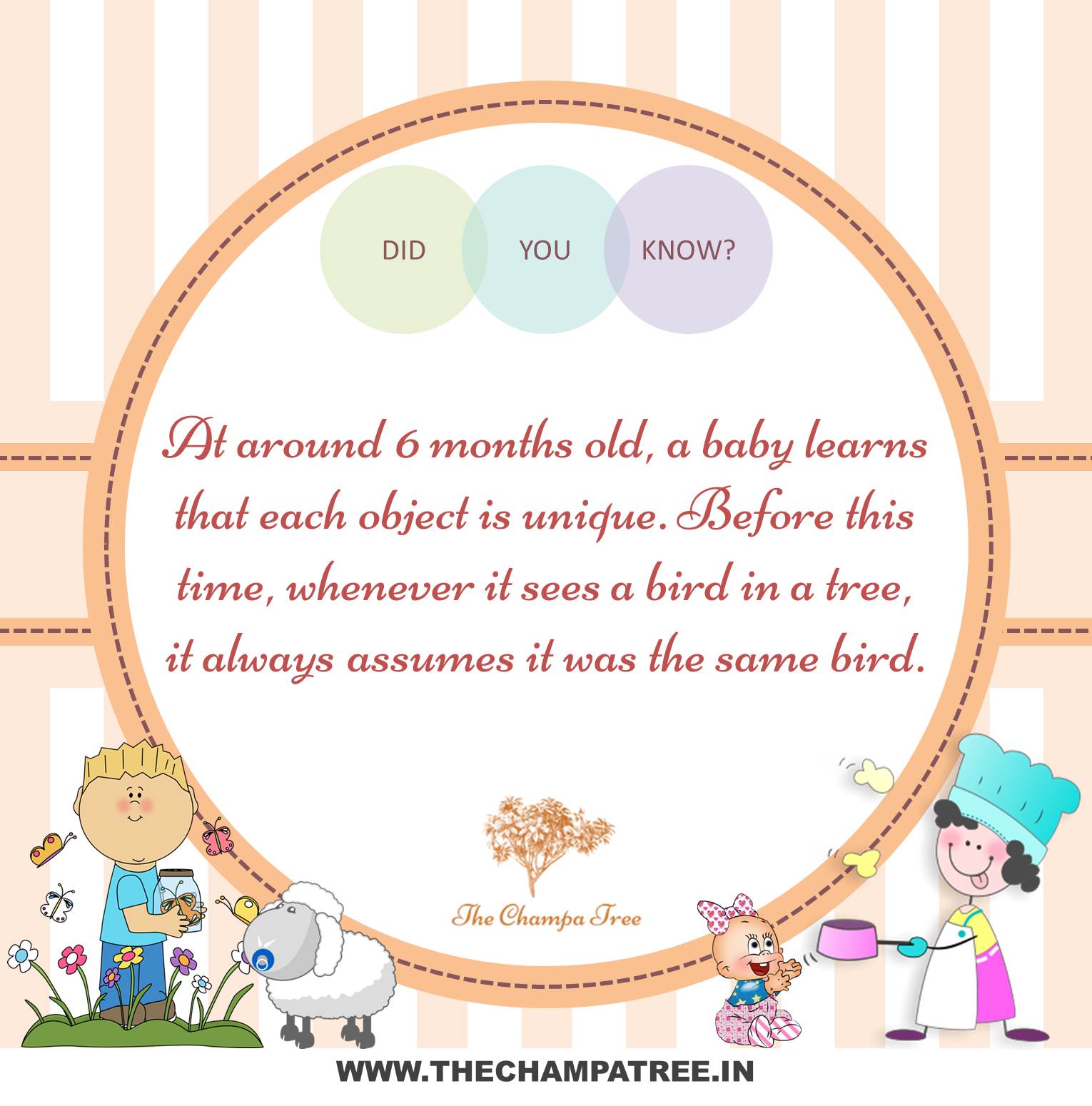 You can check this by substituting a 6-month-old baby's favorite toy with a similar-looking toy. Later if you introduce their original toy, they will differentiate it. The development facts about kids are indeed strange, aren't they? But apart from these, there are even more strange facts that we will be sharing. Keep reading for more such strange and surprising facts.
For more strange facts about babies, check out our Did You Know Facts Series.
Information source: Facts Random History