Becoming a father can make you a nervous wreck. Every time the expectant father looks at his own father, he is probably wondering how he managed to raise the man (in question) himself. Are you looking for the ultimate guide that can teach you A-Z of fatherhood?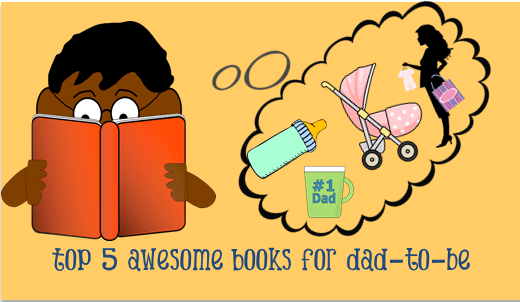 As they say 'Prevention is better than cure', it is a good idea to be well prepared for something you know is going happen in the coming N-I-N-E months. What better way to be prepared than reading and follow some advice from experts!
Today, we have handpicked 5 such books which if not guaranteed to make you a good father, will at least prepare you for what it comes.
1. The Expectant Father
Facts, Tips, and Advice for Dads-to-be By Armin A. Brott and Jennifer Ash:
For the modern dad-to-be, The Expectant Father is a much-wanted gift. It is filled with information that would be hands-on for pregnancy and life after baby. It even includes tips for fathers who are thinking about becoming stay-at-home dads. Throughout the book and in each chapter Brott and Ash's dedication to help the expectant dad figure out his role and understand how all the impending changes will affect him, is quite evident. Topics such as encouraging mom-to-be through pregnancy and labor, monitoring her diet (with a few recipes included, should you be so inclined to cook for her), finances, adoptions, choosing baby names, and juggling work and family are illustrated with eye-catchy cartoons to keep the text lively.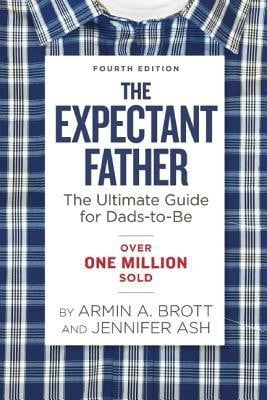 2. She's Having a Baby – and I'm Having a Breakdown
What Every Man Needs to Know – and Do – When the Woman He Loves Is Pregnant By James Douglas Barron:
This book conveys a lot of hard-earned wisdom, solid information, tips, and suggestions on what you can do for your partner. Also, there's lots of humor. Wise and witty bonus lists enhance this smart collection and the standout feature of the section on The 12 Last Hurrahs for You and Your Wife is the cherry on top you're looking for.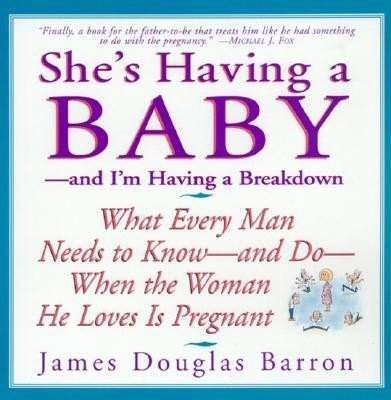 3.

Don't Just Stand There
How to Be Helpful, Clued-In, Supportive, Engaged, Meaningful, and Relevant in the Delivery Room By Elissa Stein and Jon Lichtenstein:
That is quite a suggestive title and it does complete justice to it. This pocket-sized book focuses specifically on labor and delivery. It's written in he says/she says style with general, information which all expectant parents can relate to. What's more? It's blended effortlessly with lighthearted humor.  With just 100 pages (and with many full-page illustrations), it covers general talking points. You will find basic info on the stages of pregnancy and labor, what mom-to-be may be feeling, tips on how dad-to-be can help her get through it, what to bring to the hospital, and a few ideas about what not to do or say.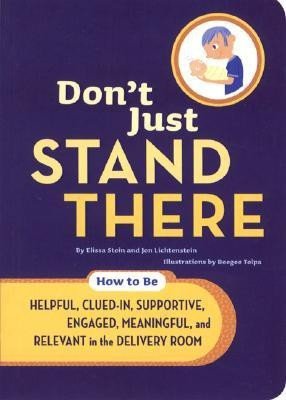 4. The Baby Owner's Manual
Operating Instructions, Troubleshooting Tips, and Advice on First-Year Maintenance by Louis Borgenicht, Joe Borgenicht, and Paul Kepple:
If you think the name is funny, wait till you read the book! It is the perfect choice for IT and tech-savvy guys. It might seem like a silly joke book at first, but it's actually useful. If you have a sense of humor, this is a must buy. Against what most people think, it doesn't miss the point.
This one has pretty much all the basics that you look for in a baby book: how to hold, how to bathe, how to swaddle, feed, etc. If new parents are looking for something deeper like 'how to make the baby a highly moral being' or 'how to teach my baby to read in five languages before the age of one', this book is probably not going to be helpful.
What's more, this book might actually end up giving you the confidence you need in being sure that you can take care of the child. It puts everything in very straightforward terms, giving simple instructions. This highly objective language is actually quite reassuring. And yes, the book also pretty funny. And we all know 'laughter is the best medicine', right?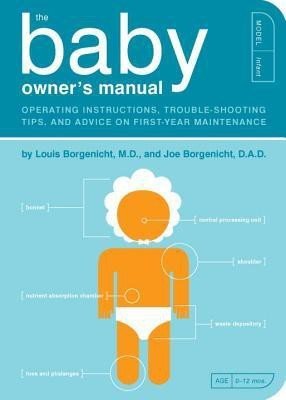 5. What to Expect When Your Wife is Expanding
A Reassuring Month-by-Month Guide for the Father-to-Be, Whether He Wants Advice or Not By Thomas Hill:
This one's another one to tickle your funny bone. It is a great parody of everybody's favorite pregnancy manual and also laugh-out-loud funny. All the month-by-month chapters begin with a list of What Your Wife Will Be Complaining About, including a million-dollar section entitled A couple of things to say to let her know you're caring, sensitive, and upon the required reading. The standout feature for me is a crib sheet of what to say- and not to say – during each stage of labor.
Now that you know what might help you deal through the pregnancy and labor, go grab one or all of these books to make it easier for you as well as for your wife. We wish you both good luck for the tough but all worth the painful journey ahead.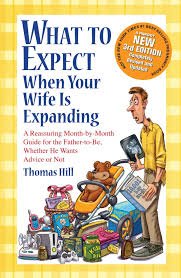 Image source: 02, 03, 04, 05, 06
Subscribe to Blog via Email
You might also like: [display-posts tag="Fathers-Day" image_size="thumbnail" posts_per_page="5″ wrapper="div"]