There is no denying that multi-tasking has always been synonymous with mums. After all, this is what they do. However, if you have had a baby in 2020, you may have realized that they need to get several things done at once has become even more important.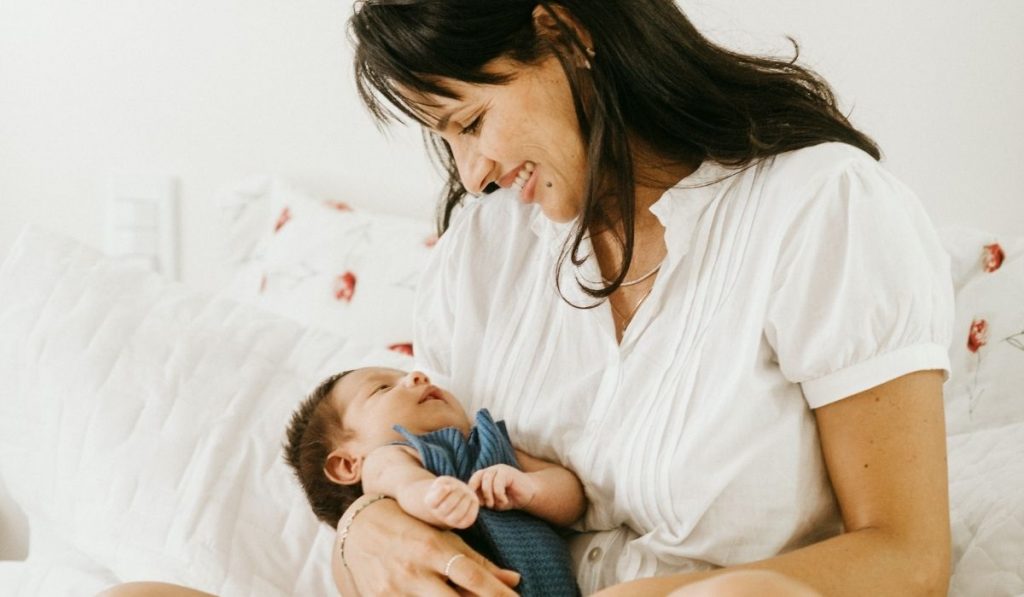 In the pre-pandemic era, you would have been able to get the help of your parents, in-laws, or even nearby aunties. These days, though, it isn't safe to move around or invite people into your home. So, to a certain extent, multi-tasking has become a way of life.
There's no need to feel defeated, though, as it is possible for you to handle all your tasks without losing your mind. If you want a heads up on how to get this done, here are your top tips.
Multi-tasking guide for new mums – 4 Useful tips that can help:
1. Wear your baby
Now, you probably associate wearing your baby with going outside. The truth is, though, that you can absolutely wear your baby when you are indoors as well! So, why is this is a good idea for you? Well, most mums would agree that one of their biggest obstacles to getting things done is having to constantly attend to their baby. When your little one is strapped to you, though, then you have your hands free to do as you please.
Just be mindful of which activities you can and can't do with a little one strapped to you. Laundry, arranging, and other jobs are fine. However, you should leave tasks such as dusting and cooking for another time.
And, best of all, it is a pretty good deal for your baby too! According to this scientific article, https://www.healthline.com/health/parenting/baby-wearing#benefits, has numerous advantages. For one thing, babies strapped close to mummies tend to cry less. The practice is also said to promote health. What's more, it can also increase your bonding time with your new-born. With all of these perks, the only thing to do is find the right carrier for you.
2. Prioritise your tasks
Multi-tasking doesn't mean getting everything done. Rather, it is about finding an effective way to cross the most important items off your list. Thus, the best way to improve your multi-tasking capabilities is to prioritize your tasks. Every morning, make a list of all the things that you need to do. 
Then, order them according to importance. This will give you a better idea of which tasks need to be completed now and which ones can be pushed to another time or day. By doing this, you give yourself some breathing room, allowing you to relax each day without stuffing too many tasks into a single day.
3. Get productive during pumping
Now, there is a good chance that you may need to pump during the day. This means that you can spend between 15 and 30 minutes sitting down. If you can, try to relax and get some me-time in. However, if you are itching to do something, this is a good chance for you to be productive.
First, though, make sure that you have the right machine. If you need some help, check out this list here: https://littleonemag.com/best-breast-pump. The right device can ensure that you have a comfortable, hands-free pumping experience. In turn, this leaves you with the right mind-set to handle other tasks.
So, what is it that you can do during this time? Well, it is best to trying making to-do lists. Since you have some time on your hands, you can finally stop and think. This means that you can figure out what needs to be done and jot it down. Of course, you can also do laundry, fold clothes, or even order groceries online. The options are endless!
4. Learn which tasks can be combined
There are several household tasks that can actually be combined if you look closely. For instance, you can carry a trash bag around with you while you are dusting and sweeping. This gives you the chance to pick up and throw away debris without having to make several trips.
Or, why not attend to the windows while you are mopping the house? This way, you can mop up any excess water that drips down during the window cleaning process. At the same time, you avoid having to schedule the windows for another day.
Of course, this is just the start. Once you make a list of all the household tasks you have to do, you will find that several of them can actually be combined. Then, it is just a matter of pairing them up and cutting down on your workload!
If you are a multi-tasker at heart, then this is the post for you. With the help of the tips here, you will be able to handle your role as a new mom a bit more efficiently. And, hopefully, in the process, you can find a bit more time for relaxation too!