This Halloween, everything is different. COVID-19 has become a scary experience in itself. Hence, we don't have Halloween parties. Consequently, Halloween trick or treat safety is a major concern. In conclusion, we all are hesitant to venture into more spooky experiences. Hence, you can have a virtual Halloween Party at your home. Meet your friends virtually, grab some popcorn, and have some acrylic paints handy to paint your face. You can also do some DIY Halloween decor, play virtual Halloween party games. Above all, curl up on your couch for a spooky Halloween movie. Therefore, we bring to you 20 Halloween movies for you to celebrate this Halloween with your loved ones.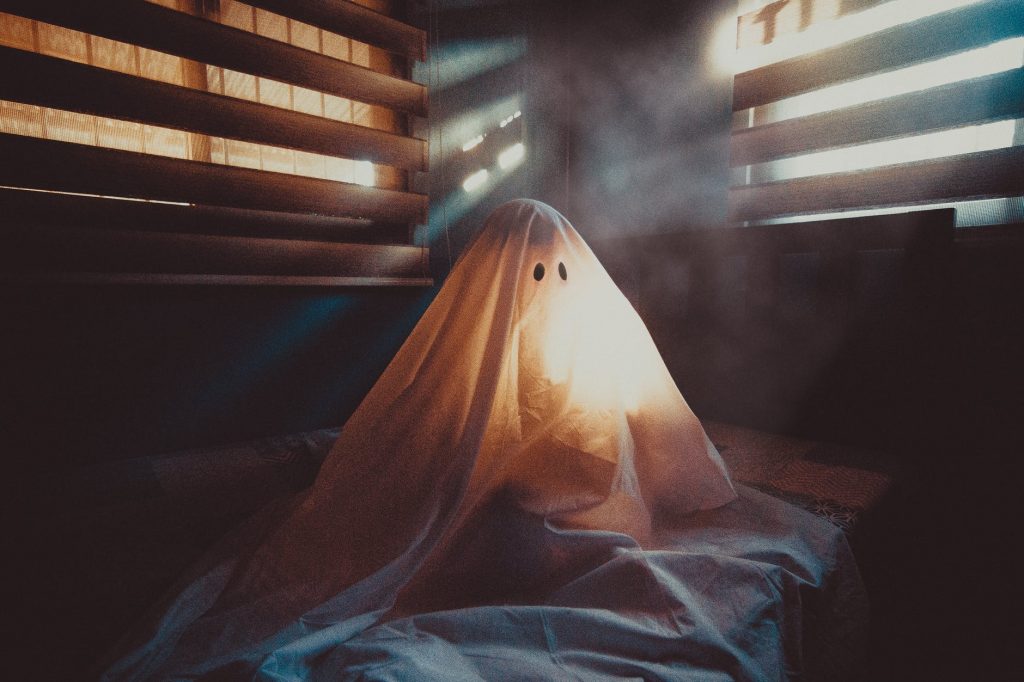 10 Halloween movies for adults:
There have been scores of movies that could be included in this section. We have selected 10 movies that won't let you sleep at night. They're popular and available across the globe. So, sit back and enjoy the spooky experience in the security of your homes.
1. Get Out
Directed by John Peele, this blood-curling horror movie deals with the real horror of racism. Hence, the movie is perfect for Halloween at different levels. The movie is acclaimed for the performance of Daniel Kaluuya.
2. Halloween
This 1978 classic is one movie that was not given its due recognition while it was released. It could be probably because the movie was born ahead of time. The uncharacteristically bold, and scary movie makes it to the top 10 Halloween movies by TCT.
3. Pet Sematary
Pet Sematary is adapted from the famous Stephen King novel. Your mind would be occupied somewhere in the woods. Remarkably, it will make you forget that the title was spelled wrong. Apart from the horror element, the performance of actors is another USP of the movie.
4. Scream
Scream is a horror movie which is a mix of satire, and black comedy. No one will forget the Scream series when we talk about horror. Hence it gains a position amongst the top Halloween movies.
5. Nun
Nun is a wonderful movie experience. It is an apt movie to watch during the Halloween. Nonetheless, it is best experienced in the night, alone in a room, rather than with your family.
6. Quiet Place
This post-apocalyptic movie is one of the first choices to watch during Halloween. In other words, the premise itself gives a chill down the spine. It tells us the story of a family that lives in silence in fear of a sound-sensitive monster.
7. Paranormal Activity
Paranormal Activity made the masses look under their bed and scream. A couple feels paranormal activity at their home. Hence, they set up a camera in their room. Their real-time experience makes the movie scarier. In short, it is one of the most realistic horror movies of all time.
8. The Nightmare before Christmas
A creature from Halloween town reaches the Christmas town. Further, what happens is the crux of the movie. This is a musical classic with some macabre sequences. Hence, the movie is cute but could not be included in the kids' movies.
9. Exorcist
Talking about Halloween movies and not mentioning Exorcist? Impossible! That is to say, it is one of the first movies that made the audience scream in horror. Even now, every new horror movie that is released would be compared to The Exorcist.
10. Conjuring
The series is one of the most successful horror movie series of recent times. Every movie lover likes watching the cute and scary Annabelle and her horrific actions. Hence the series that followed was widely awaited and grant success.
10 Kids Halloween movies (also for teenagers):
1. Casper
The cute little ghost Casper is the best choice for your child to watch for this Halloween.
2. Hotel Transylvania
This is one of the most consistent series which has entertained the kids and adults alike. In other words, the best choice for a falimy halloween.
3. Little vampire
Little Vampire is a comedy horror film. The cute little vampire in the movie would steal the heart of the viewers.
4. Goosebumps
Goosebumps 1, based on the bestselling book by R.L.Stine, is entertaining for the kids and teens. Nonetheless, Goosebumps 2 gives the real Halloween experience. Hence this animated comedy horror movie could be watched on a loop.
5. Hocus Pocus
This 1993 movie is PG rated. There are no scary sequences but some innuendos. Hence parental guidance is advisable. Adding the movie in this section as it is for both kids and teens.
6. Halloweentown
13-year-old Marnie learns that they are from a family of witches. So, she follows her grandma to the Halloween town. There are mildly scary scenes in the movie. Nonetheless, with parental guidance, the movie can give a wonderful Halloween experience.
7. Invisible Sister
This Disney movie tells the tale of Cleo who accidentally turns her sister invisible. Moreover, Cleo tries to impersonate her invisible sister. The chaos that follows is a fun watch for the teens.
8. Adams Family
Adams Family is the best choice for a Halloween time with family. This 2019 movie will surely entertain kids and adults alike.
9. Paranorman
Paranorman is a stop-motion animated horror film. Besides, the movie has a dose of dark fantasy and comedy.
10. Fun Size
Fun Size is a comedy teen film. This tells the story of a teenage girl, who has to babysit her brother on Halloween. As a result, her Halloween party plans are toppled. Further, her brother goes missing. In short, the movie is a suspense horror fun thriller.