The Coronavirus induced pandemic has set forth irrevocable changes to our lives that will far precede the pandemic. One of the major alterations has been the ever-presence of a face mask. They have become an integral part of our lives as they are ingrained in every activity we perform outside the premises of our homes. The world is steadily realizing the importance of a face mask to prevent transmission. Now, more than ever, we need masks that do more than just filtrate the air, we require antiviral face masks that will fight germs and bacteria that land on it to help defeat the deadly disease.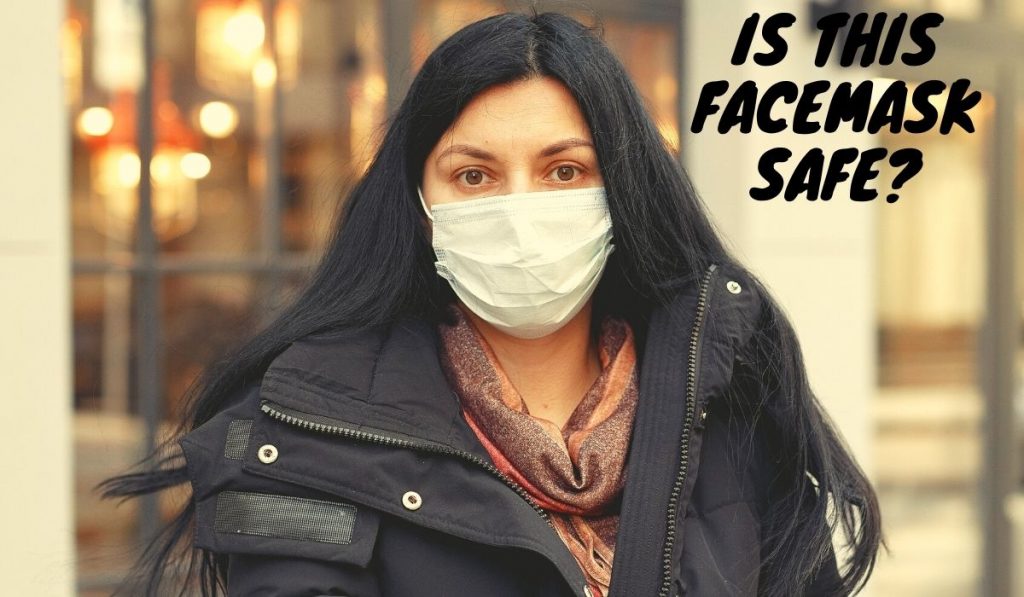 As winter approaches and the air becomes more still and condensed, face masks will play a crucial role in preventing further transmission. Hence, it is important that the mask you pick is designed to be functional in prevention and protection like an antiviral face mask. We are currently living in a time where face masks will continue to exist well past the pandemic and into the future. Being judicious in choosing them is as important as selecting an air filter or water purifier.
A set of questions you must ask yourself before settling on a mask:
1. How many layers does it have?
2. What is its range of protection?
3. Does it fit well?
4. Is it apt for outdoor physical activities?
5. Can you breathe easily without any heat or steam buildup?
6. Will it prevent eyewear fogging?
7. Where is the mask being sourced from?
8. Does the product have any certifications?
9. How long can it be used?
Just as you would delve deeper into the technology and science of a product before purchasing it, awareness regarding face masks also needs to be spread for people to make an informed decision. This can make a difference between life and death. Initially the world scrambled to find masks as they had never been a constant element in our daily lives, now as demands are met, we can focus on finding the right mask that goes on to be more than a cloth scrap to cover the face. Nanochemiqs MentoSaife antiviral face mask has been crafted with nanotechnology treated fabric that traps and kills and not just filtrate pathogens.
Protection against a wide range of pathogens:
The antiviral face mask has been certified to give 6-way protection against known viruses like H1N1, H5N1, H7N9, RSV and Human Coronavirus. It also provides protection against a host of pathogens like virus, microbes, fungus, fine dust and others. It does so while preventing odour and leaching. It has been tested to neutralize pathogens that land on its surface.
Designed for protection and convenience:
Standard masks are advised to be of minimum three layers to give protection against viral droplets, this antiviral face mask is made of 4 layers for complete protection while ensuring easy breathing.
The innovative 2 panel design offers a universal fit with the aid of an adjustable nose clip. The uniquely treated fabric of the mask does not allow eyewear fogging and heat buildup and is completely splash resistance. Developed after months of research and multiple design considerations, the antiviral mask is also Oekotex Class 1 certified and EPA/BPR(EU-TR) registered which makes it a reliable product backed by science and engineering.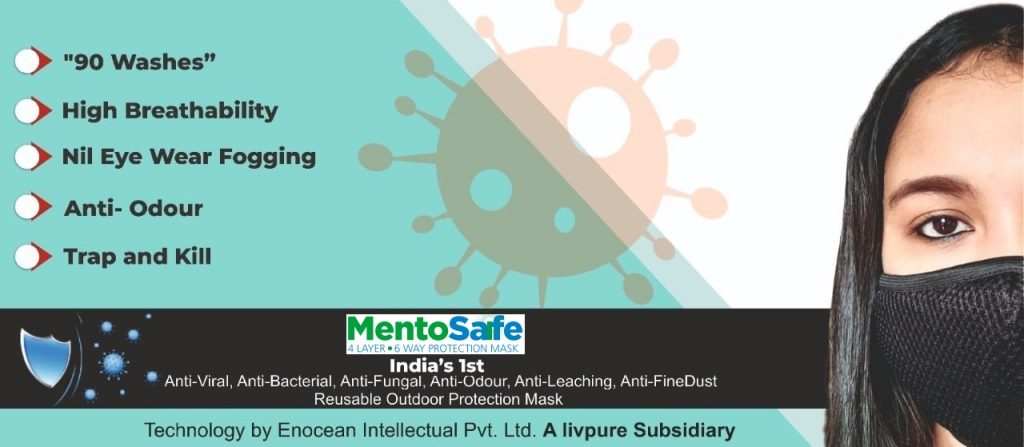 Crafted for reuse:
As face masks creep into our lives surely and steadily, ensuring healthy disposal of them has become a mounting issue. The world started mandatorily wearing them just over six months ago but oceans have already started washing up disposed masks.
The reusability of the mask in this sector thus becomes very important. The Nanochemiqs MentoSaife face mask has been designed to last upto 90 hand washes, meaning, it can be worn over a long period of time, unlike single-use masks. The reusable outdoor protection mask can prevent large scale dumping of used masks while keeping you and the planet safe.
Here are a few tips on healthy ways to reuse face masks:
1. Let it soak in warm detergent water for 30 mins
2. Use soft detergents so as to not make the fabric fibre fragile
3. Gently rub two ends of the mask against each other
4. Do not forget to wash the ear loops
5. Let it sun dry or tumble dry in the last cycle of your washing machine with the rest of the laundry
The world is scrambling to find a vaccine or cure against Coronavirus. Alongside that, investments are also being to strengthen and scale-up efficiencies of our equipment against the virus like masks, PPE suits, sanitizers and others. An antiviral face mask in this sense should be the first shield you reach out to in your fight against the virus.So choose a face mask wisely and stay safe!