Picking a name for your newborn can be quite a hectic task. Go through these helpful tips to choose a name for your baby that everyone will love.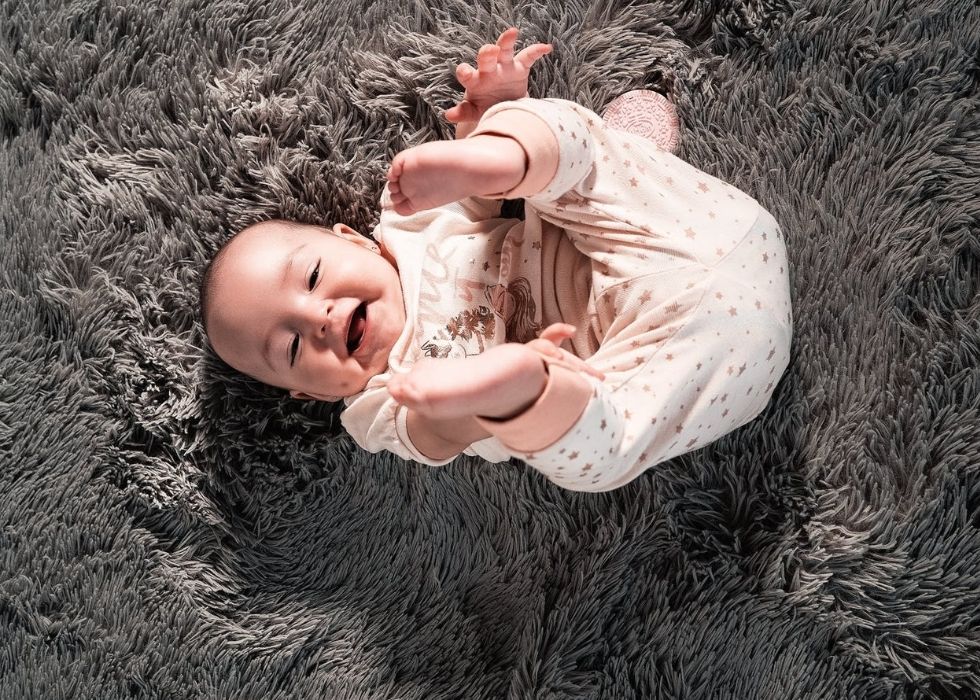 After your bundle of joy arrives, you should focus on picking a sweet, meaningful, modern name for the baby. Many of your friends and family members will also have suggestions. You need to keep in mind that the baby will be carrying this name for their entire life.
Here are eleven tips for picking the right name for your baby:
1. Avoid picking names that are too trendy
A very trendy name today might not have the same appeal after a few years as trends are known to come and go. This is especially true with the names of celebrities such as movie stars. So it is wise to go with a classic name instead, one that will always have an appeal. Go with beautiful old-fashioned girl names or boys' names for a universal appeal.
2. Make the name gender specific
When picking a name for a baby boy, make sure it is appropriate as a male name. Just be sure to pick names that clearly go with the gender, leaving no room for confusion. Remember that the name might sound cute now, but if it's not gender-specific, it might become awkward once your child grows up. Follow this naming rule while naming your baby girl as well. Just pick names that clearly go with the gender, leaving no room for confusion.
3. Keep your culture and tradition in mind
Names can be a great way to honor your culture and traditions. So picking a name that reflects your culture and traditions is great. Examples can be naming your child after a figure who has impacted the history of the region or someone impactful in your family. Naming after historical figures is easy as they are usually readily accepted by everyone and also is a good role model for your child growing up.
4. Avoid a complicated name
Why punish your child by giving them an extra-log name? Long names usually cause frustration to your child down the line, particularly when they need to fill out forms. The name should also be easy to pronounce so your child can get it across to people at one go without having to explain it to others. So pick a short and simple name, saving your child a lot of time and hassle in the future.
5. Is the name convincing to you?
It's common and expected for both the parents to have their own preferences and choice of what name should be picked for the child. Both of you might not always agree on the name, so you need to reach a common ground and decide on a name. You should refrain from imposing a name on your partner or forcing them to accept your chosen name. If they are not happy with the name you picked, have a discussion and pick a name that you both can go with.
6. Take inspiration from a famous personality
Was there a famous personality who inspired you while you were growing up? Someone who was your role model in your childhood days. It can be a legend whom you admire or a historical personality with significant importance. You can name your child by taking inspiration from that famous figure. Just be sure to check if your child will be able to fit in the surroundings while they grow up having that name. Also, don't be too inspired by movies when picking a name.
7. How does the name sound
The name you pick should be soothing to the ears, and it shouldn't come off as odd when someone calls it out loud. Also, keep in mind how it goes with the last name. As a whole, the first name and last name should go well with each other. However, refrain from picking a name that rhymes with the last name, as this would also be something your child might get ridiculed for.
8. Try to pick a unique name
Picking a unique name is always a great idea, as it would set your child apart. After all, you don't want your kid to have the same name as a few others in the class. While it is good to pick a rare name, you should not make up names that make no sense or those that sound irrelevant. Don't mix and match to create a weird name.
9. Pick a meaningful name
Everyone appreciates a name that has a deep meaning. So you should pick a name that conveys a significant message yet is very simple. This is where you can pick names from mythological events or characters as they portray a solid message about a significant time in history.
10. Keep initials and nicknames in mind
Any name that can be transformed into a good nickname is always popular. Your child will benefit if a trendy nickname can stem from the existing name. This will also be a hit with their future friends and partners. The initials must not turn into a total spelling disaster.
12. How will it fare as an adult name
When picking a name for your child you must always think ahead to check how the name will sound as the name of an adult. A name might seem fitting and cute for a baby, but it might not be so appropriate when your kid grows into an adult. Hence pick a name that your child would love to carry even after he is grown up.
Concluding thoughts:
The name you pick for your baby is like a gift they will carry forever; hence it is on another level than picking the right diaper for your baby. Selecting the right name can be an arduous process, especially if many people are involved. You need to be patient and imaginative when picking a name for your child. So go through these helpful tips to select the perfect name for your child, which they will cherish forever.