by Udita Saklani
Plan that perfect first camp for your child and his friends so that it becomes an experience to remember
Spring is almost here, and kids are just about to begin a new session at their respective schools. As much as you are excited about the fact that you can have your Me-time when the kid is off to school, same holds with kids so that they get to meet their new friends and teachers as well.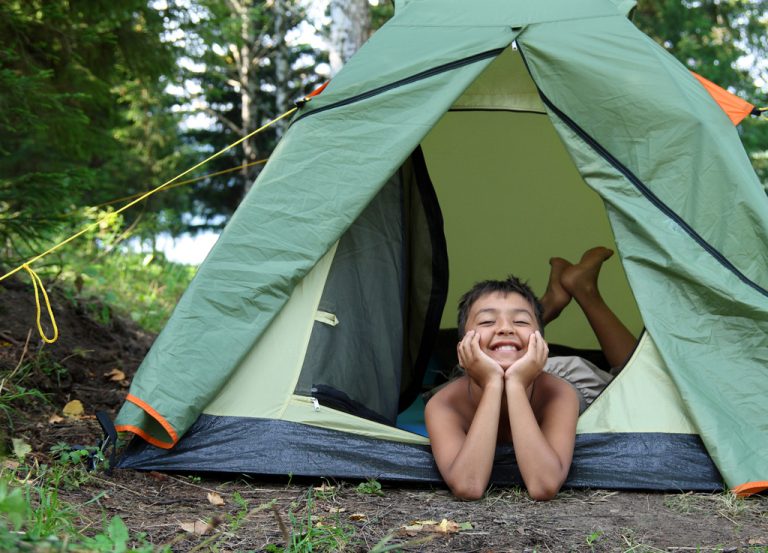 A new session at school means new books, new grade, and new activities to explore and sharpen ones' skills. Along with education, also comes the fun part. Many schools organize camping activities for kids before the school finally closes in for summer vacations. Post the closure of schools for the summer break, parents can also organize small get-togethers or camps for their kids. Parents of kids who share similar age groups can do brainstorming and come up with unique ideas to give their little ones a healthy dose of education and fun by these camping ideas and activities. If learning is made fun by adding an activity or two, it benefits the student. That is exactly what a main purpose of a camp is. There are many ways in which you can plan that perfect camp for your kid and his friends so that it becomes an experience for these little ones.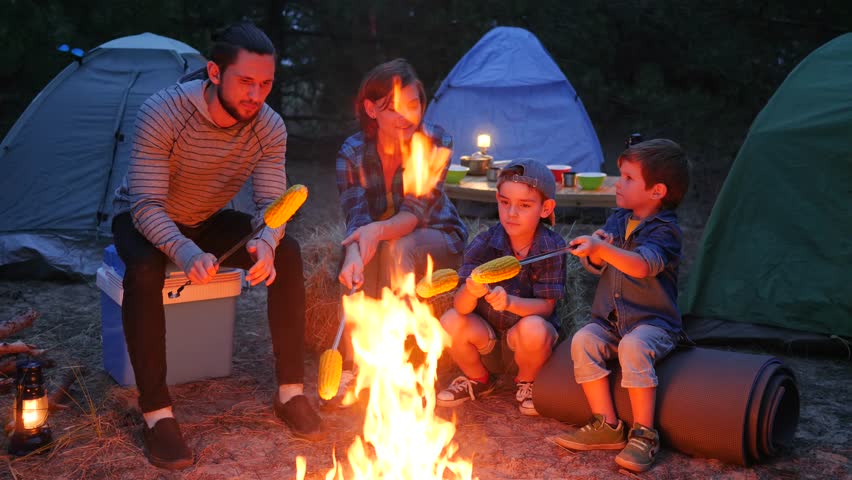 Importance of camping:
1. Encourages interactivity:
One of the most important reasons why camps are a hit with kids is because they get to interact with so many other kids. There are kids of different communities in the same neighborhood, so it gives them ample opportunities to mingle, interact and open with others. A summer camp might have kids of different age groups; hence it is a great way for a kid to understand different age groups, behavior and pattern and interact with all, which otherwise doesn't happen in a school camp.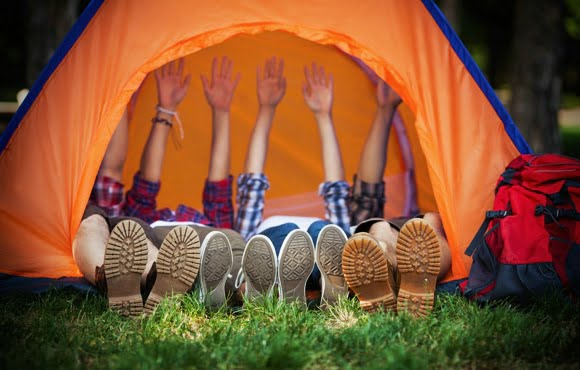 2. Sense of independence:
When kids go out and play in a camp, they are building and testing the level of independence. Of course, adult supervision is always there, but there are certain activities and tasks which will enable a kid to think and act based on his/her own decision. Since they are away from the regular closed atmosphere which is generally found at home, they are also exploring new spaces and the ability to respond to them.
It also gives ample chance for children to develop a wide array of social skills. One of the most important skills which we can teach our kids is communication. The kind of society where we live today, demands communication in just the right form. Communication in the correct manner is of utmost importance as it will pave way for a successful way of living. Kids play in the team and therefore they will realize the importance of saying the right words at the right point of time and thus build team skills.
4. Social skills:
It helps them to shed their inhibitions and mingle with kids of all age coming from different communities.
Ways to make camp fun, interesting and memorable: 
1. Choose a fun destination:
The place or the location where you are thinking to put up the camp for kids should be a fun place for kids. The area should be open, and such that children are free to explore at their own will. Large open spaces are best examples of these. Always check with local authorities before you finally zero down on the location so that there are no last-minute glitches.
2. Think of a theme:
Make your camping time with kids a memorable experience by putting up a theme or planning some theme-based activities. This will not only garner interest among kids, but will also keep them engaged for a certain period. A few examples of the theme are the jungle theme, police-thief theme.
3. Plan fun activities: 
Now that you have a theme in mind, it's time to get your thinking caps on for planning some creative and fun activities. Chalk out an entire day's plan listing down the various activities, and the things you might require for carrying out these tasks. These include both, outdoor games as well as books, and art and craft supplies.
4. Always look out for weather:
Plan a camp by keeping the local weather of the place in mind. Seasons are important, but local weather predictions come handy as that helps in better planning for the day ahead. 
5. Pack your essential items accordingly:
Outdoor activities mean an endless mandatory item list which needs to be packed as well. Kids are not going to spend all the time sleeping in their tents, which means an increased risk of insect or mosquito bites. To beat mosquito blues, Goodknight products will come handy to you. Use Goodknight Fabric Roll-On which is made using 100 % natural ingredients and is pediatrician certified. Just apply four dots on your kids' clothes and they are sorted for a good 8 hours. For preschoolers, there are Goodknight Patches for the same purpose. These products are safe and provide protection from mosquitoes for a minimum of 8-hour interval. In addition to these, keep other mandatory things like a torch and first aid boxes as well.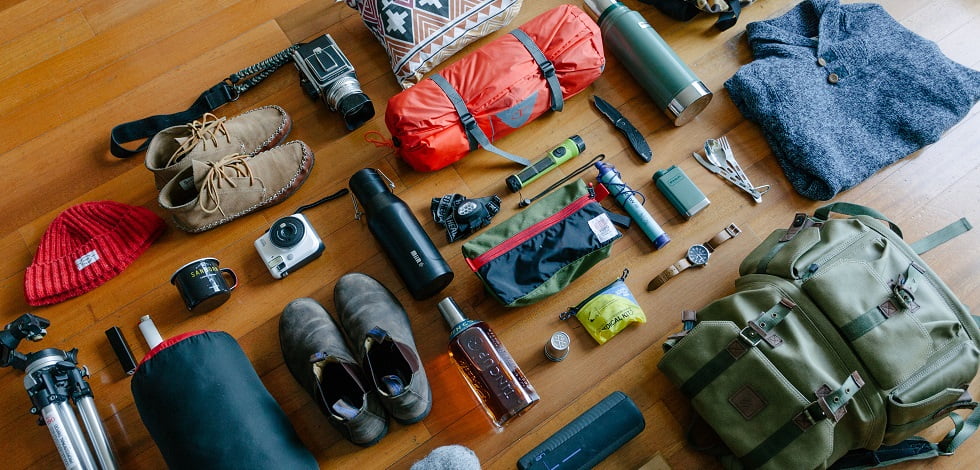 ONLY CHILDREN BELIEVE THEY ARE CAPABLE OF EVERYTHING-Paulo Coelho
The above quote just sits apt on children and camping, because they get to explore so many things about their environment and about themselves, which otherwise might not happen sitting at home. We are sure our tips will help you in planning for that perfect camp this summer!
Subscribe to Blog via Email
Image source: 01, 02, 03, 04, 05
You might also like: [display-posts tag=keep-kids-safe" image_size="thumbnail" posts_per_page="5″ wrapper="div" orderby="rand"]