Wondering why is blogging gaining momentum across the world? Blogging is at its peak because of several reasons. It drives long-term results and gives exposure to the business. With over 4 billion people worldwide united with the internet, there couldn't be a better time for bloggers and marketers to bring their business strategy to the audience. Today, blogging is not a hobby but has become a career. While some of the bloggers failed to reach a height, several Indian bloggers are taking lakhs of money home and are counted among the top bloggers in India.
So, let us read about the number 1 bloggers in India based on multiple niches including, technology, parenting, lifestyle, and more. Let's get started!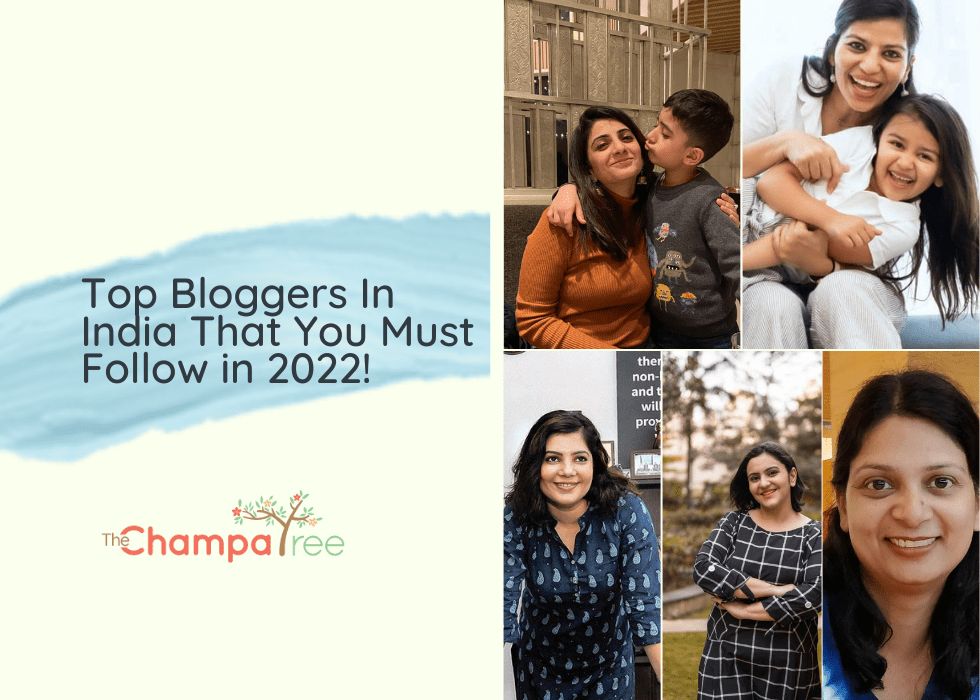 Best Indian Mom Bloggers of 2022:
1. The Champa Tree by Vaishali S Sharma
Founded by Vaishali Sudan Sharma in 2014, TheChampaTree, better known as, TCT is one of the best blogging sites in India that focuses on motherhood, parenting tips, pregnancy, baby care, and more. The blog is as the leading parenting platform by India Today. Has been featured in Mumbai Mirror, BBC UK, Hindustan Times, and many such recognized publications. Vaishali has contributed on parenting to The Quint, Women's Web, and First Cry.
The blog also features a marketplace (Amazon integrated) where you can shop from diapers to handbags and skincare essentials to kitchen appliances. Vaishali is fond of authentic Italian cuisine and is an avid reader. Scroll through her blog and find answers to even your silly questions. Know what attracts readers the most, making her the best Indian mom blogger of 2022.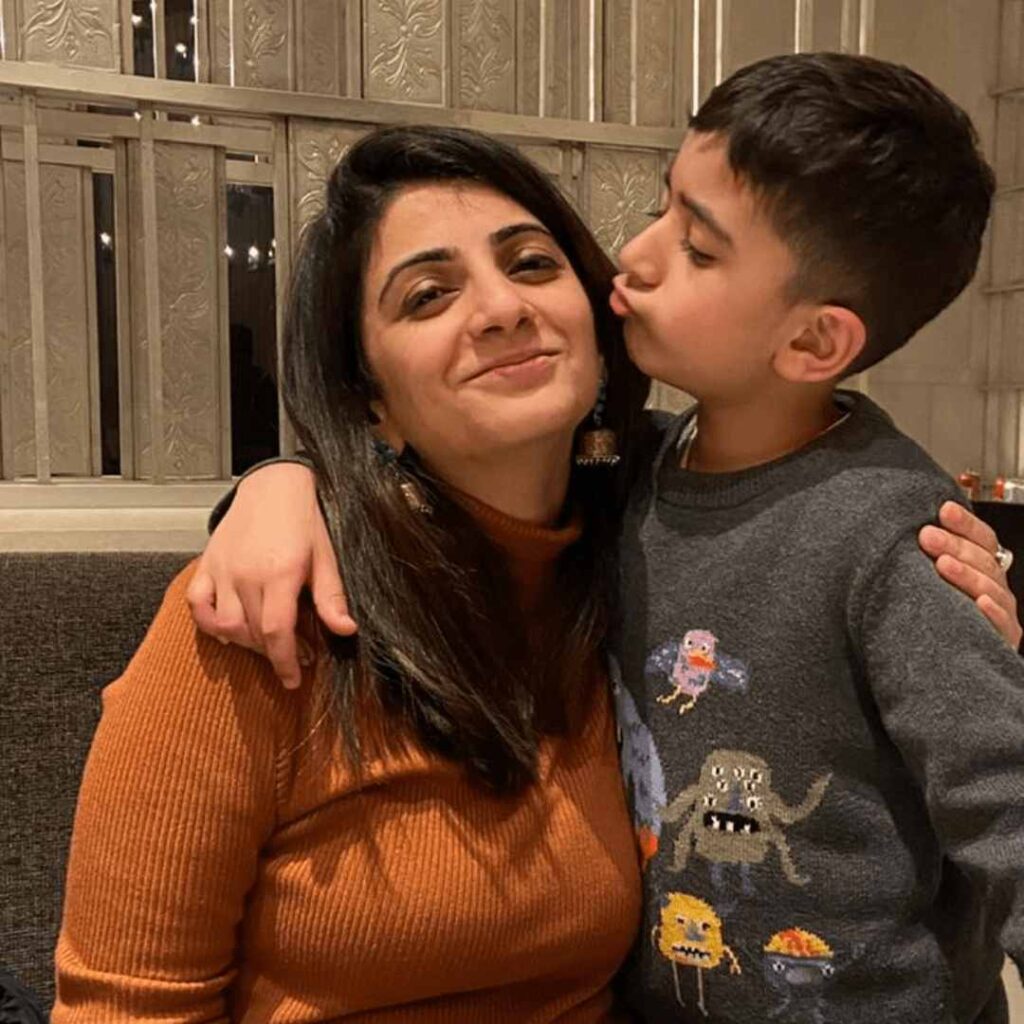 2. KidsStopPress
Initiated by Mansi Zaveri, KidsStopPress talks about baby care, pregnancy, parenting style, travel, events, videos on mommy hacks, child development, recipes, DIY, and more. The blog is a one-stop guide for all new tech-savvy parents who struggle to raise kids in their busy schedules. Undoubtedly, KidsStopPress is one of the best Indian blogs with over 100,000 monthly visitors. Subscribe to KSP radio on Google or Apple Podcast and get all your answers related to parenting and lifestyle. She is the number 1 blogger in India and shares easy parenting tips to raise kids. You can also take a subscription for KSP meal plans, book club, and kids courses if you want to learn more about dieting and better parenting style.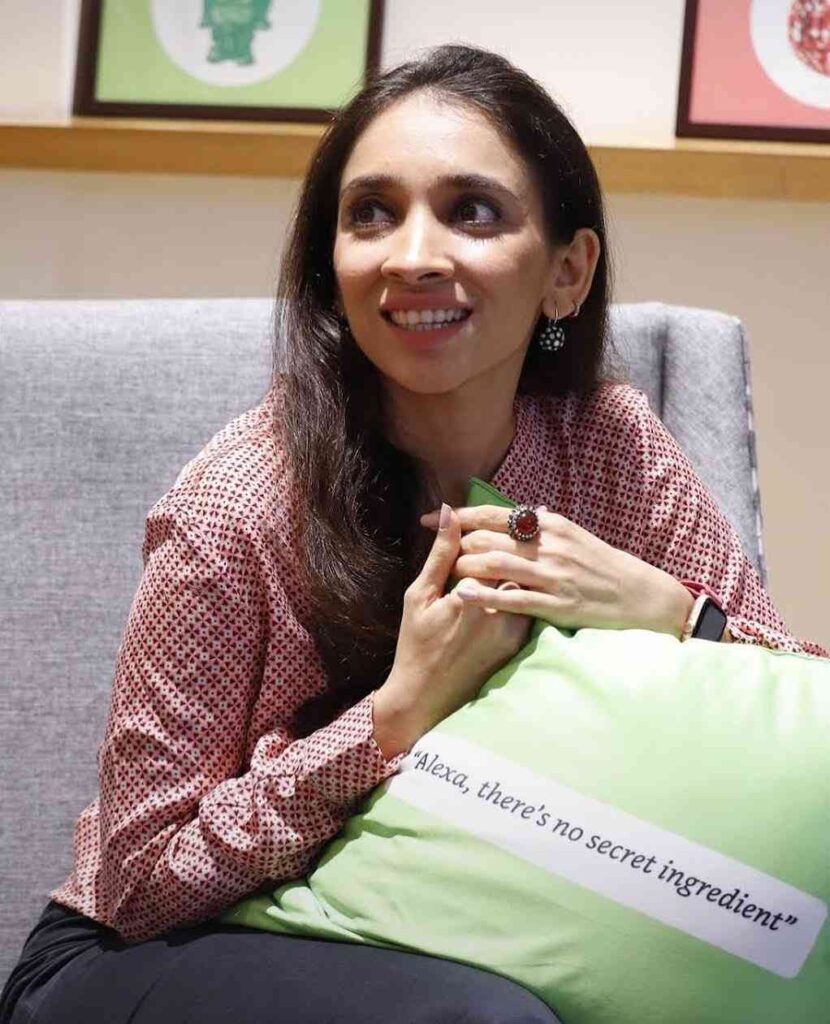 3. Kidskintha
4. Shishu World
Whether you are expecting or looking for baby recipes, ShishuWorld by Priya Sachan has got you covered. Browse through her blog and know why she is considered one of the best Indian mom bloggers of 2022.
5. Noor Anand Chawla
Founded by Noor Anand Chawla, a lawyer who pens lifestyle articles on her online journal. She covers a wide range of topics themed around parenting, holistic wellness, fitness and other relevant issues.
6. The Mom Sagas
Besides being an educationist by profession, Charu Sareen Gujjal has a keen interest in writing about parenting, health, and book reviews. She is another one of the best kid bloggers in India to share her motherhood experience and help new parents raise children with her parenting tips. She is the number 1 blogger in India and is followed by over 50k people on Instagram.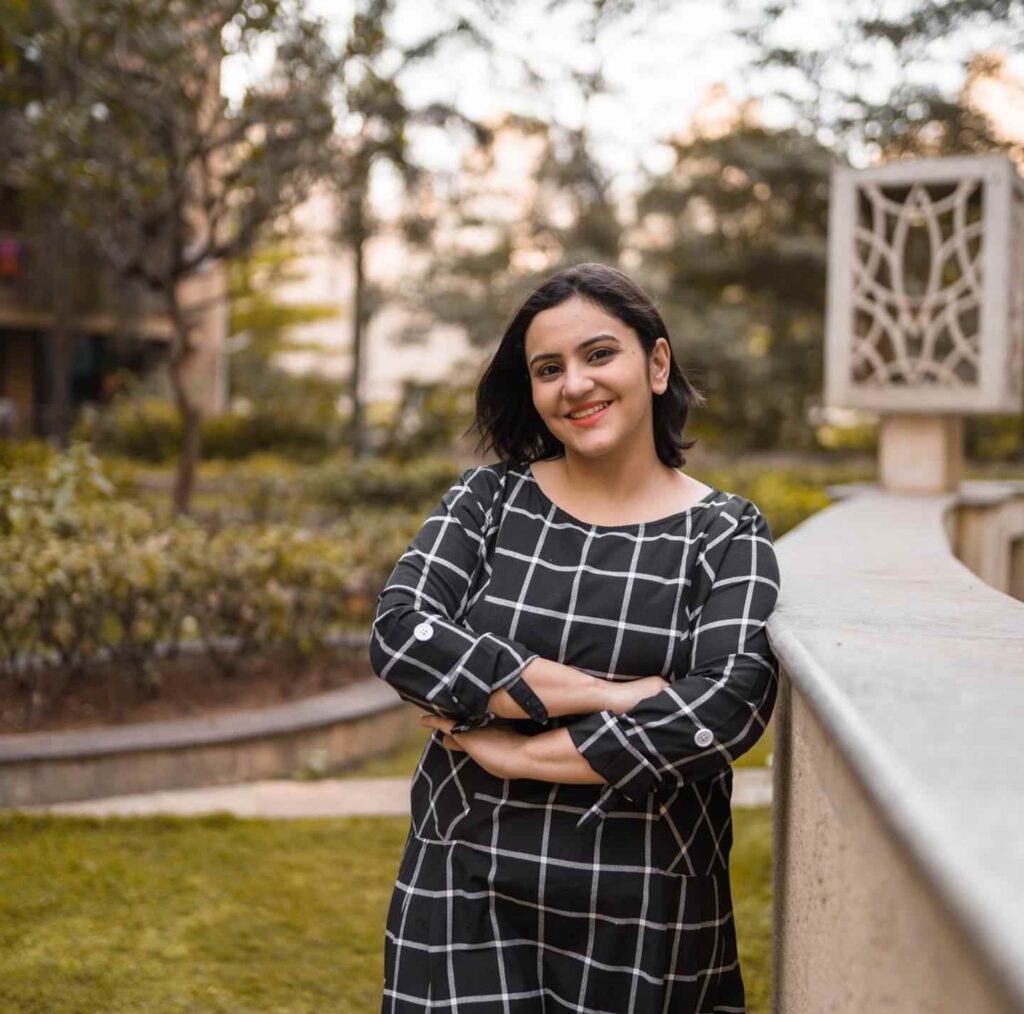 7. Simple Indian Mom
8. Whats Cooking Mom
Another name on the famous Indian blogger list is Nidhi Jain. An architect by profession, Nidhi is fond of cooking and loves to try new recipes now and then. You can find innovative vegetarian recipes (without egg and gelatin) on her blog with craft activities for kids and restaurant reviews.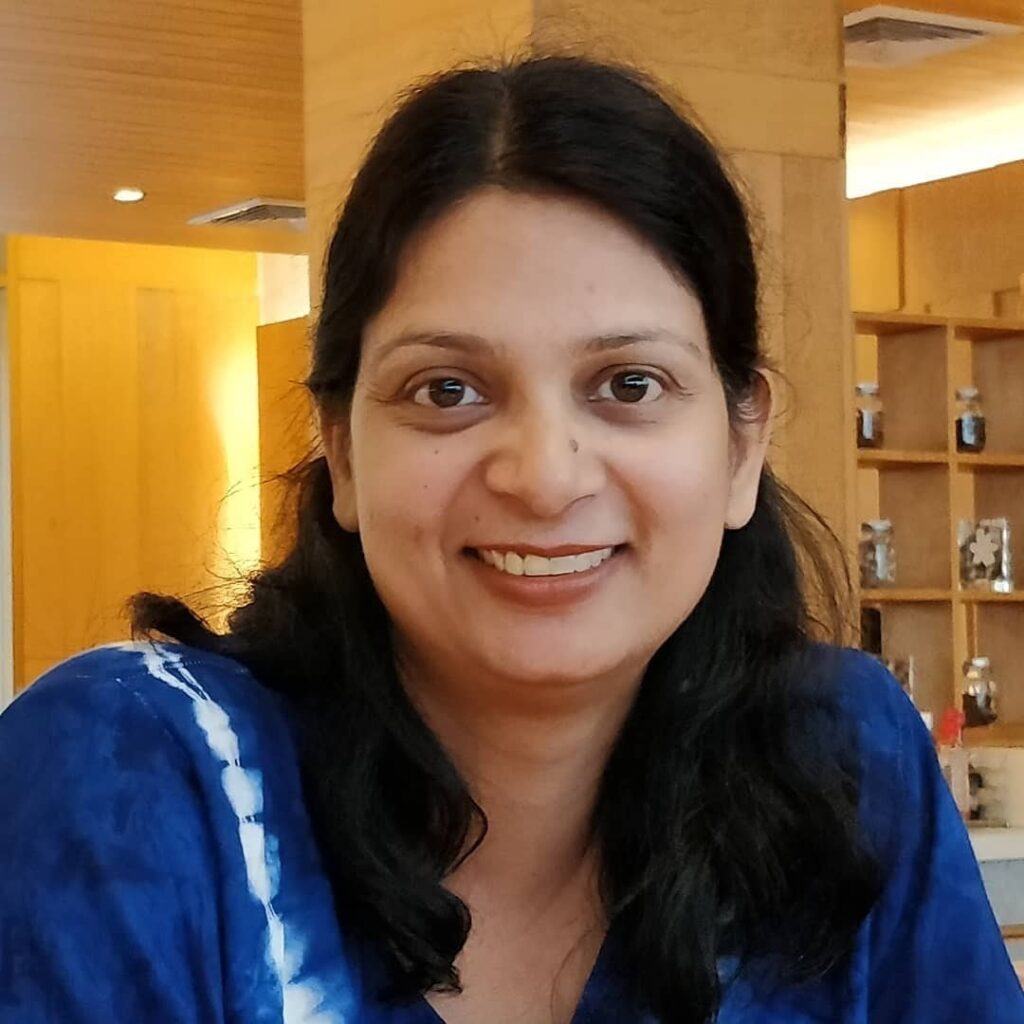 9. My Little Moppet
Doctor by profession, Hema Priya is a certified child nutritionist and shares healthy recipes, shopping guides, home remedies, special diets, and everything that guides new parents.
10. BumpsnBaby
Founded by Sangeetha Menon in 2012, BumpsnBaby is the most liked Indian mother and baby blog for numerous reasons. Sangeetha is one of the top bloggers in India and talks about parenting and baby food recipes, food charts, pregnancy care, kids' activities, and other related stories.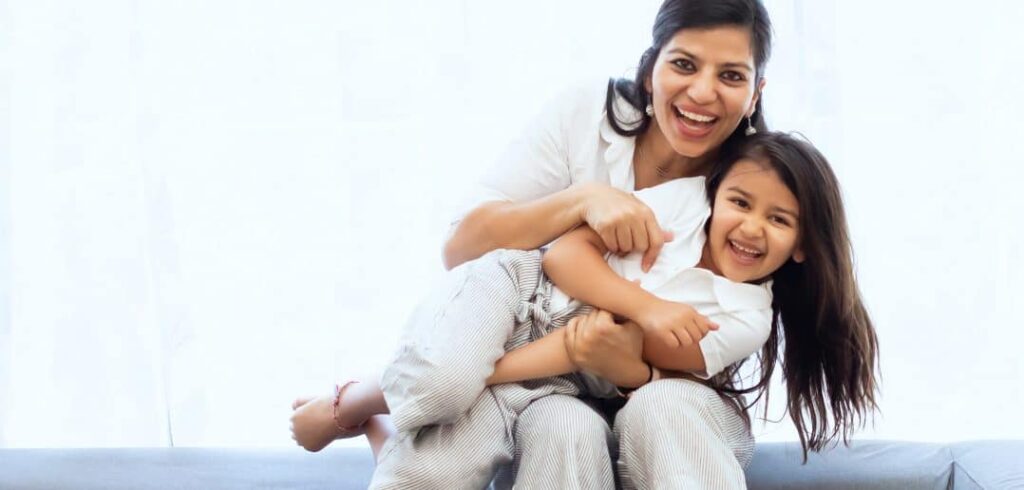 Blogs about startups:
1. YourStory
YourStory is India's biggest platform dedicated to fostering the startup ecosystem via entrepreneurship-related stories, resources, products, etc. are showcased. A passion project by Shraddha who started this initiative as a startup blog took YourStory to another level. This entrepreneur blogger's full-fledged initiative today connects entrepreneurs and their services to the readers.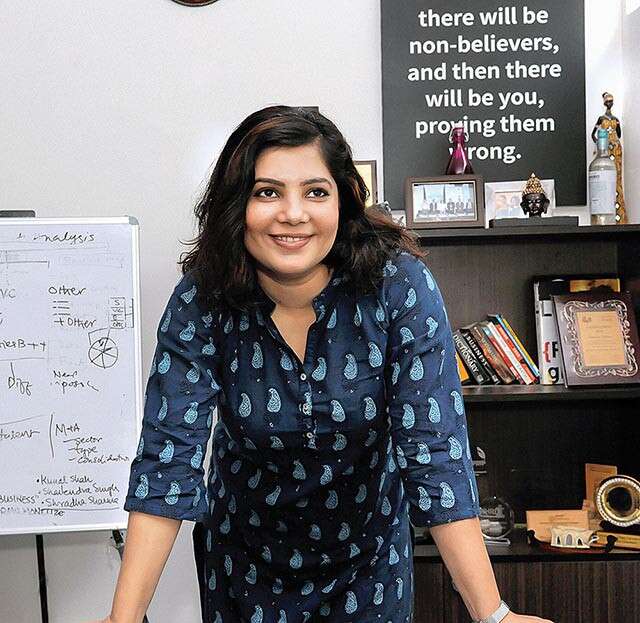 2. Inc42
Inc42, leading Indian media and information platform, also blogs about startups. Their mission statement is to empower, connect and grow the Indian Startup Ecosystem via data-backed news and analysis.
Top tech bloggers of India in 2022:
1. Amit Bhawani
Amit Bhawani is well-known for sharing content about gadgets, including Apple products and smartphones. Initiated by Amit, PhoneRadar allows readers to know about the latest trends and advancements in the technology industry. Undoubtedly, he is the number 1 blogger in India and earns around $30,000 per month. Consequently, he owns a travel vlog on youtube with the name TripRazer where he shares his travelling experience and new destinations for wanderlust.
2. Harsh Agarwal
ShoutmeLoud is the brainchild of Harsh Agarwal. Initiated in 2009, the blog highlights how to make money online, social media, and anything related to Internet Marketing. Praised with several accolades, Harsh comes under the top 10 bloggers in India to earn over $40055 monthly through blogging and advertisements.
3. Amit Agrawal
Founder of Labnol, Amit Agrawal, is one of the top bloggers in India known for sharing step-by-step guides about different software and mobile applications. He completed his graduation from IIT Roorkee and then worked in an IT company. Later in 2004, he started his blog and shared his vast knowledge of technology on multiple platforms. Amit is followed by over 245k people on Facebook and ranked under top 10 bloggers in India to earn around $75,000 per month. Besides owning this successful blog, he has developed apps like Mail Merge.
4. Anand Khanse
Anand Khanse is the number 1 blogger in India and shares ins and outs related to Windows. His blog TheWindowsClub is known as one of the best blogging sites in India to explore if you are a tech freak and especially love to work on Windows.
5. Varun Krishnan
If you are juggling with questions – which is the best smartphone to buy, its specifications, or anything, then you must visit Fonearena by Varun Krishnan. He is the number 1 blogger in India and writes about smartphones and other gadgets with specifications and reviews.
6. Pritam Nagrale
If you want to learn about Digital Marketing in-depth, you should follow MoneyConnexion – one of the best blogging sites in India by Pritam Nagrale. He is the number 1 blogger in India and earns over $20,000 per month through AdSense and other advertisements. Visit his blog and learn how to start a blog, online jobs, and other digital marketing facts.
7. Jitendra Vaswani
Jitendra Vaswani is one of the top bloggers in India and is primarily known for sharing blogging ideas and strategies to boost traffic on websites and social networks. Moreover, he is an influential digital marketer and conducts interviews with SEO experts and top digital marketers.
8. Kushal Singhal
9. Ashish Sinha
Founder of Nextbigwhat, Ashish Sinha, is one of the top bloggers in India to earn over $30,000 monthly through collaborations and advertising. He covers everything about startups, product growth, and entrepreneurship. With in-depth knowledge about product management, he is the number 1 blogger in India to inspire young individuals.
Take Away Thoughts!
If you want to educate others, build authority, gain exposure, then you should plan to launch your blog right now. Go through the content of these top bloggers in India and kickstart your blogging career.
Happy BLOGGING!
by Mayuri Gangwal