And we are back with Feeling Funny Part II. Check out this awesome conversation that finally made 1 happy family picture happen!
Feeling funny – Part 2:
This time, Ace joined us and we all had some wicked time! You are most welcome to be a part of this fun party! In case, you have missed out on our part I of the Feeling Funny series, then click here and enjoy 🙂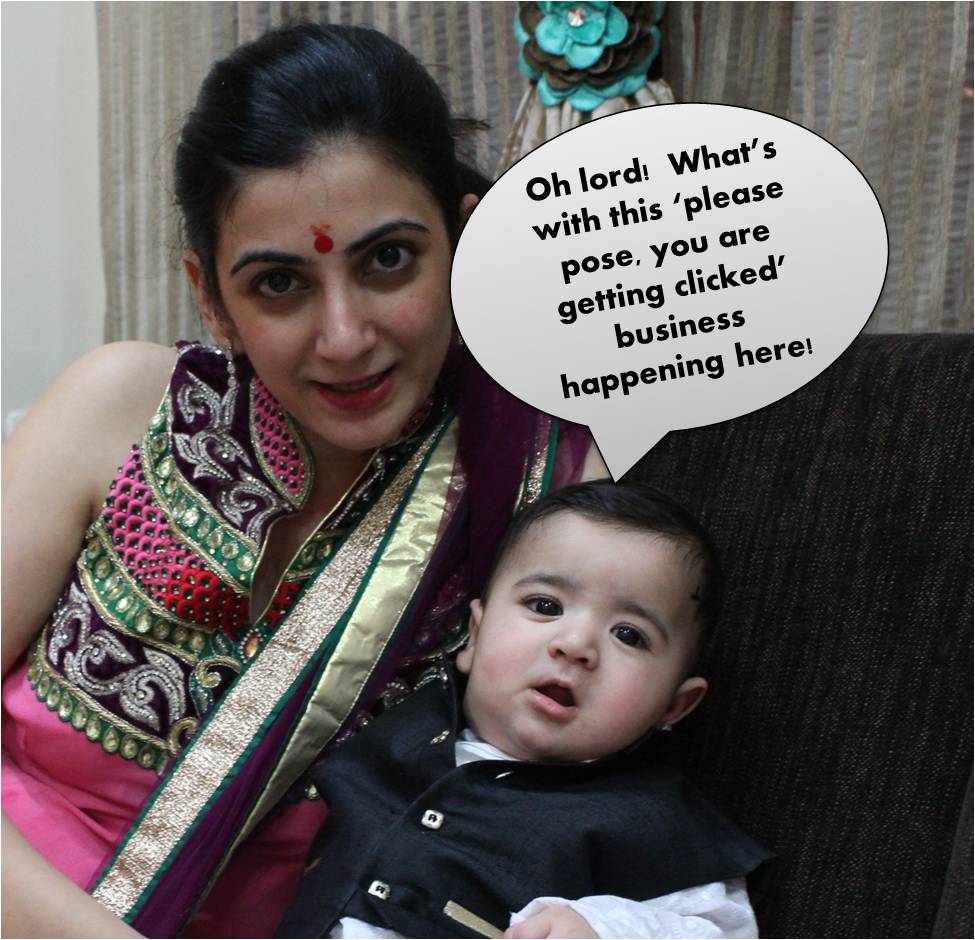 Oh! Lord, What's with this 'please pose, you are getting clicked' business happening here?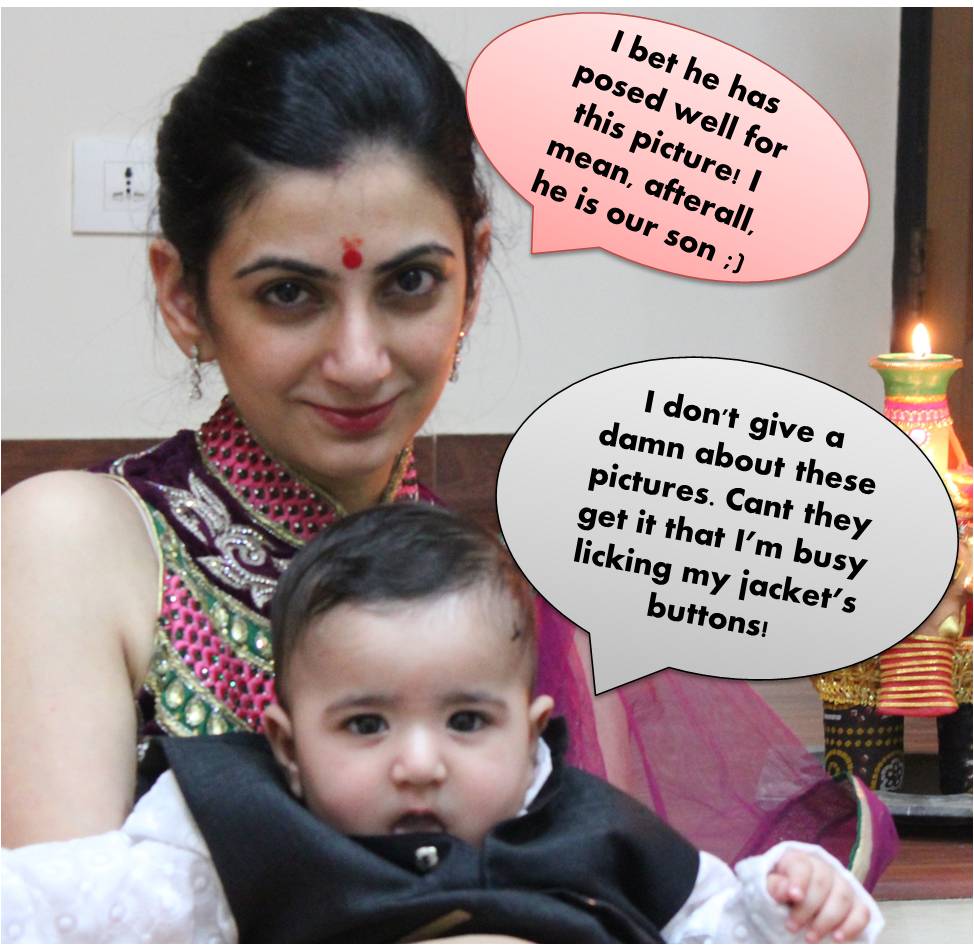 Me: I bet he has posed well for this picture! I mean, after all, he is our son;)
Brat H: I don't give a damn about these pictures. Can't they get it that I'm busy licking my jacket's button!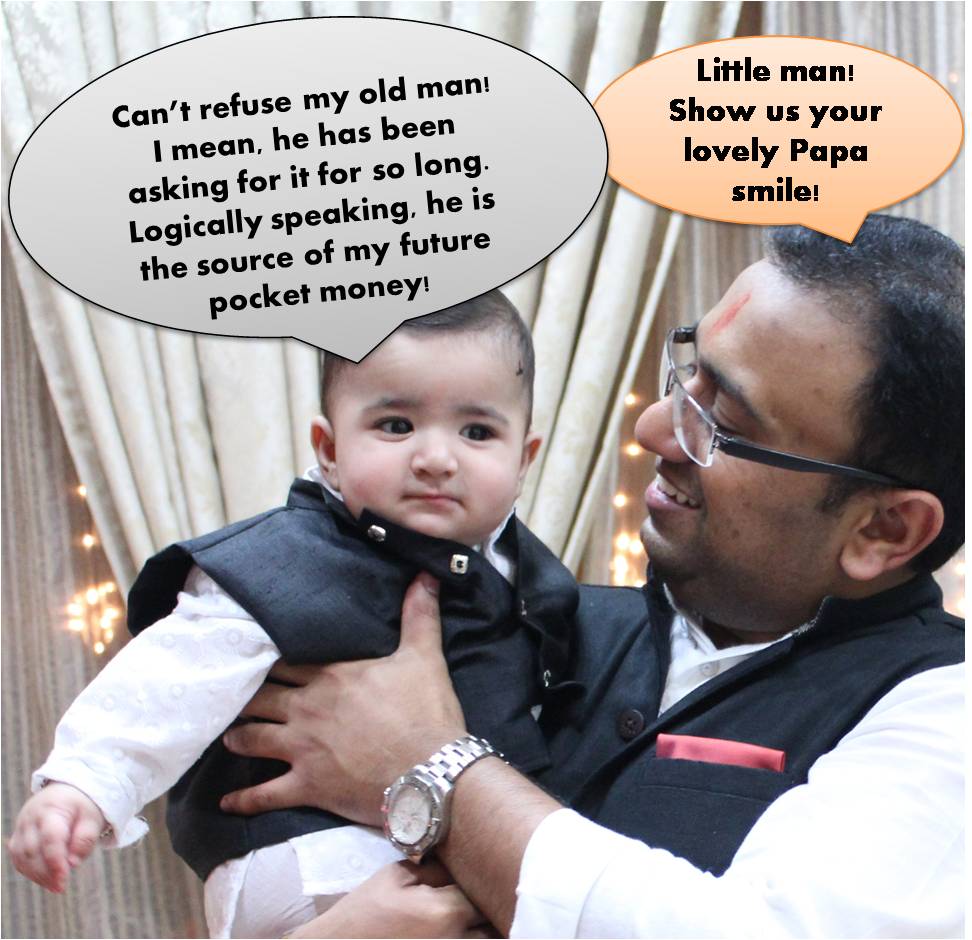 BratH: Can't refuse my old man. I mean, he has been asking for it for so long. Logically speaking, he is the source of my future pocket money.
Ace: Show us lovely Papa smile.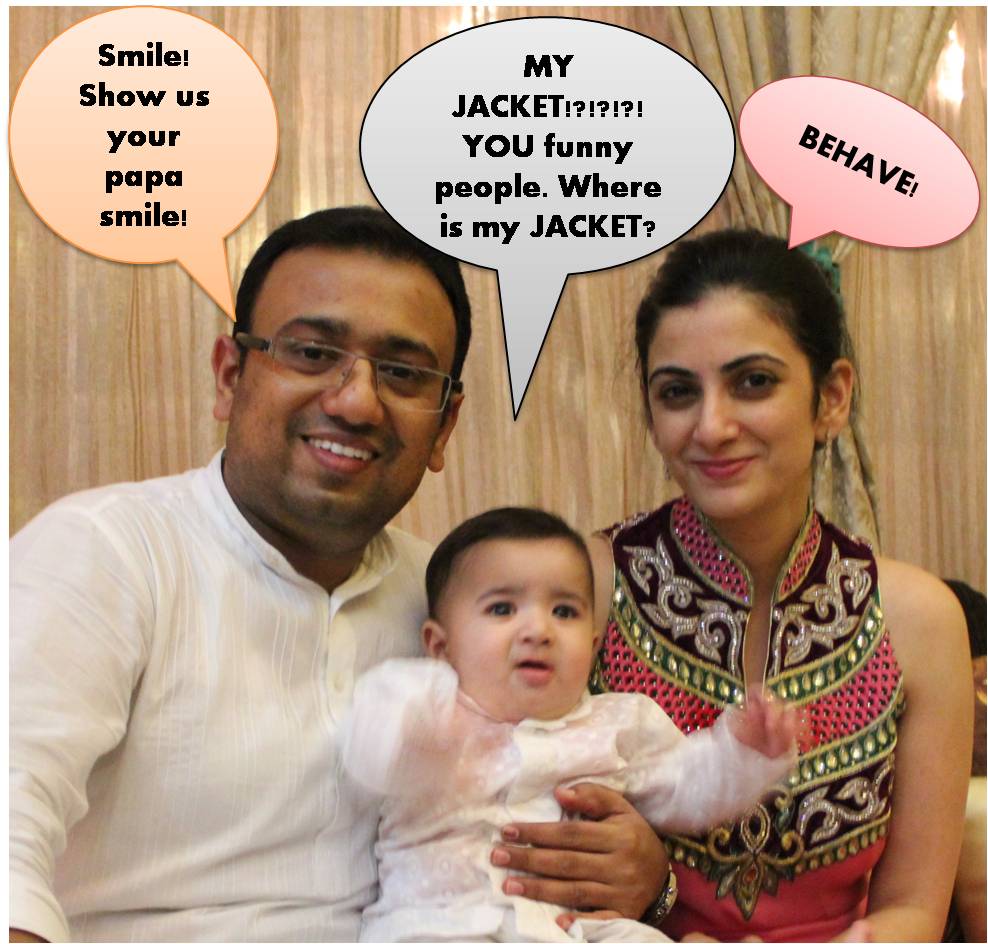 Ace: Smile, show us your Papa smile!
BratH: My jacket!?!?!? You funny people. Where is my JACKET?
Me: BEHAVE!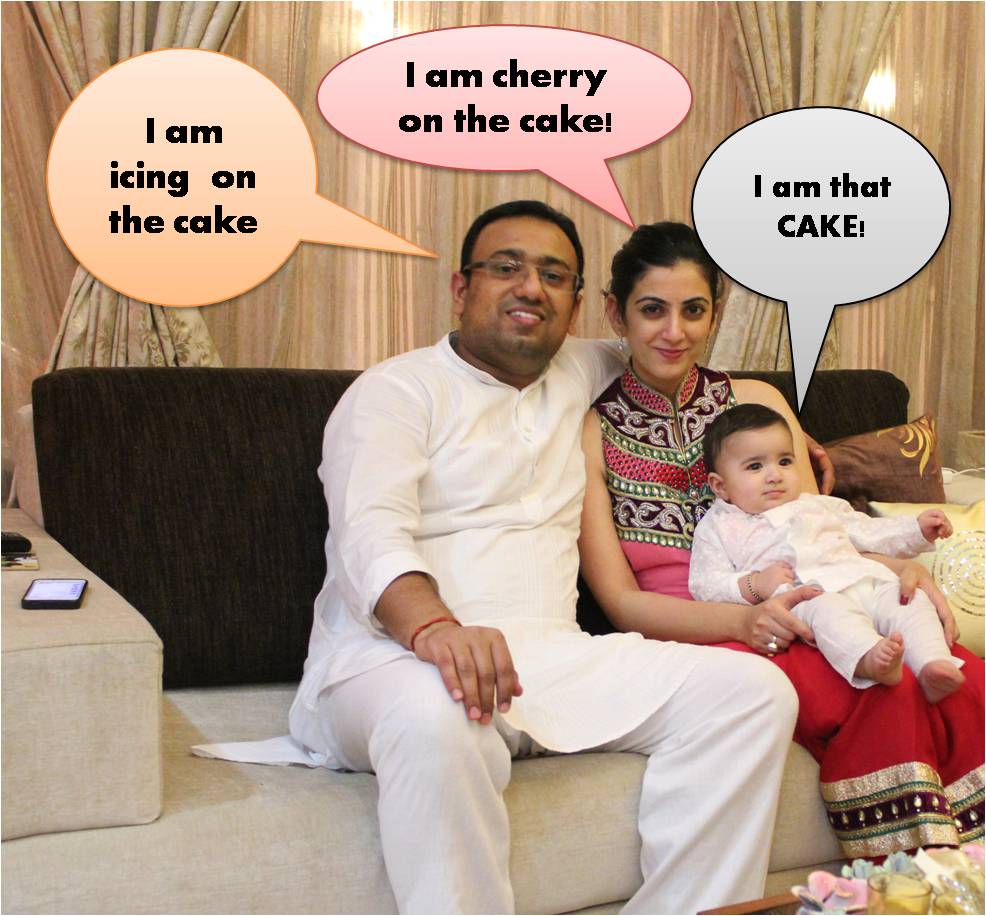 Ace: I am icing on the cake.
Me: I am cherry on the cake.
BratH: I am that cake!
To be continued…