We have seen in our previous ' Did you know fact' about how a baby reacts differently to patterns and faces as well as happy and grumpy faces. Also, we learned about the hearing of newborns. Today we will share with you this strange fact about baby's vision that you have never heard before.
Did You Know Facts #16 – Baby's Vision: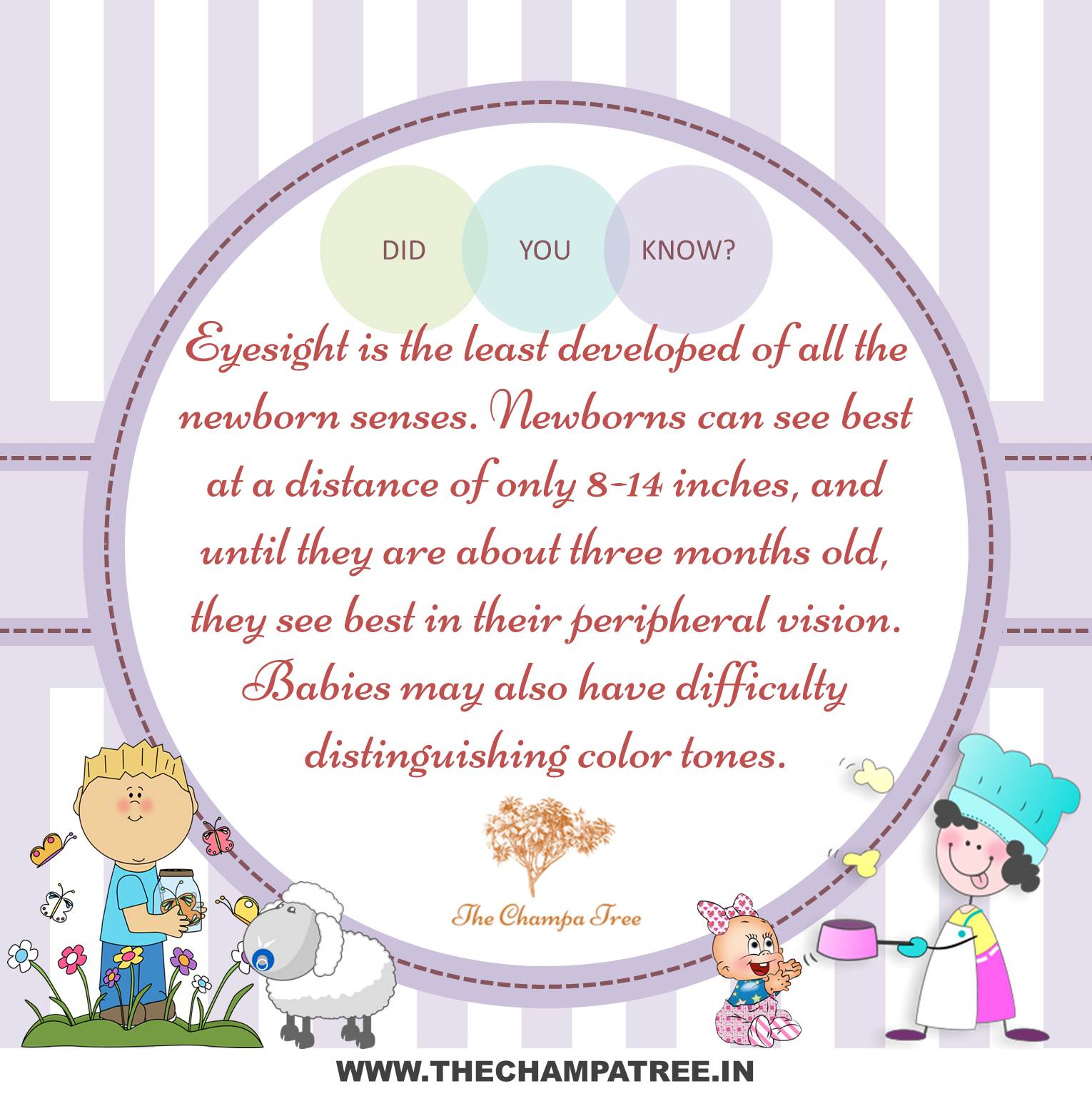 Eyesight is the least developed of all the newborn senses. Newborns can see best at a distance of only 8-14 inches, and until they are about three months old, they see best in their peripheral vision. Babies may also have difficulty distinguishing color tones.
We know that from birth, newborns can hear and recognize their mother's voice and smell. So, we know that their hearing and olfactory senses are well developed from birth. But Contrary to what we have been believing, a baby's vision is the weakest. It takes three months for their vision to develop well. This could be the reason why they would not look at a particular point for a long time they are about three months old. There are several myths about the baby's vision.
Have you ever thought how futile it is to buy pink, blue, red, color-coordinated fancy stuff for the newborn? They themselves won't be able to distinguish between the colors.
Have you done anything futile without knowing the real fact about the baby's vision? Tell us about it in the comments below.
For more strange facts about babies, check out our Did You Know Facts Series.
Information source: Facts Random History