Parent-children relationships are special. However, you drift apart due to any circumstances you will eventually go back to your parents. TCT deciphers this through 'I am your parent'. We have talked about the magic of motherhood in our previous posts. But we all know that fatherhood is no less. In short, parenthood as such is special.
The Champa Tree's thought for the day – I am your parent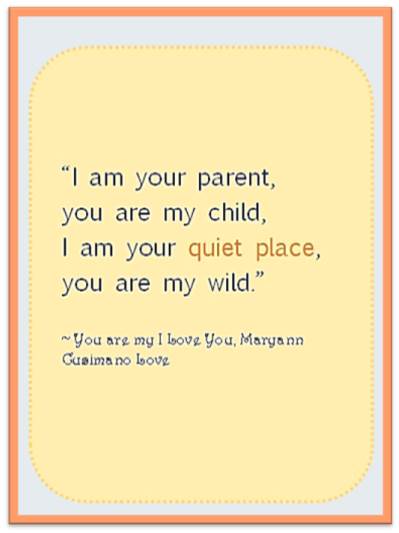 "I am your parent you are my child, I am your quiet place, you are my wild"- Maryann K Cusimano
When we say I love you, we mean it. Be it your spouse, paramour, kids, friends, anyone. But when we say these three magical words to our children, we mean every word. We chew the words so that it would be easily absorbed into the child's mind. Don't you agree? This is because children are our wild and we are their quiet place. We always have this inherent tendency to be a quiet place for your children. They look up to us. In this era of fast-moving life, to have a child as your wild support is uncomparable. Be by their side as their quiet place where they can turn back to at any moment without bothering about the repercussions. That's where we win as parents.
Do you agree? Tell us your opinion in the comment section.