The last month of any given year is thought to be the most auspicious month as per the Hindu calendar to get hitched. In India, December can very well be said to be synonymous with the 'Big Fat Indian Weddings' and some lip-smacking food. For the ladies, it is the season of dressing up, heading to parlours for that much-needed spa and mehndi sessions. Mehndi is an integral part of Indian weddings and rituals, be it the bride or the extended family. Almost all festivals in India are associated with endless henna sessions. Check out bunch of mehndi designs for new moms we curated for you.
Have you been checking out designs on Mehndi blogs and Mehndi design sites? 
If your answer is yes, then you'd be happy to know that dear new mom, we have got you covered. Over 300 mehndi designs to look through and decide whichever design works for you.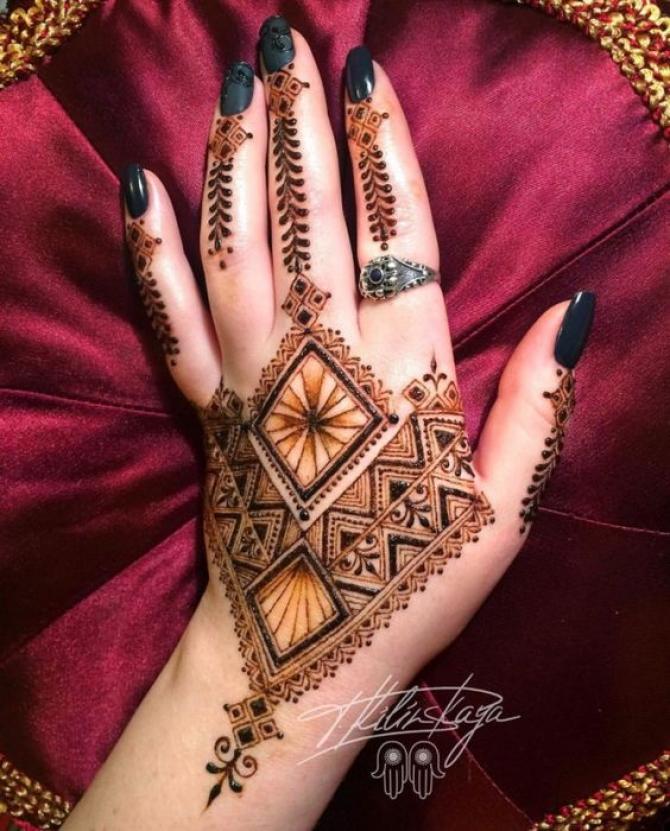 These days you can also find many women sporting henna tattoos with great élan. So, if you are a mom and are planning to go to one of these weddings, we bring to you the top 4 broad categories of new mehndi designs that are not worth a miss this wedding season.
4 Broad Mehndi Designs for new moms:
1. Moroccan Mehndi design
Moroccan mehndi designs are the latest fashion trend these days. If you are kind of bored with the regular mehndi designs then Moroccan mehndi is for you. The design basically consists of simple geometric shapes that revolve around modern contemporary designs.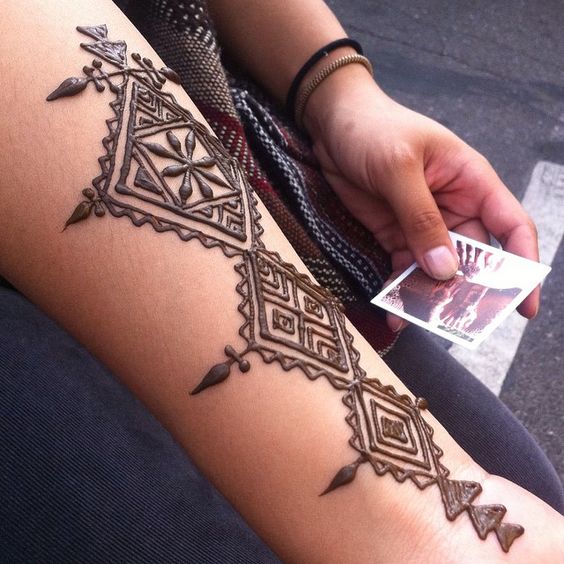 2. Glitter mehndi design
Another mehndi design that has been doing the wedding rounds this season is the glitter mehndi. In this kind of design, glitters and the coloured sequence is used to highlight the beautiful intricacies of the Mehndi.
3. Colored mehndi
Looking to accessorize your mehndi with your outfit? Well, then look no further and get set to adorn the coloured mehndi. There is a wide array of colours available that will be in sync with your sarees or lehengas. Colour infused henna just adds that perfect zing to the usual green henna which turns black after drying up.
4. Wooden mehndi stamp
With a baby who is just a few weeks old, you might find it difficult to wait for the henna to dry up and actually dedicate that much time for the henna design to come up. Also, if you are rushing to the wedding destination at the last minute, then wooden mehndi stamps will prove as a boon for you. There are a wide variety of wooden blocks available in the market to choose from. The best part of this kind is that the colour or the die dries up pretty soon, which is a complete relief if we compare it to the hassles associated with the traditional mehndi.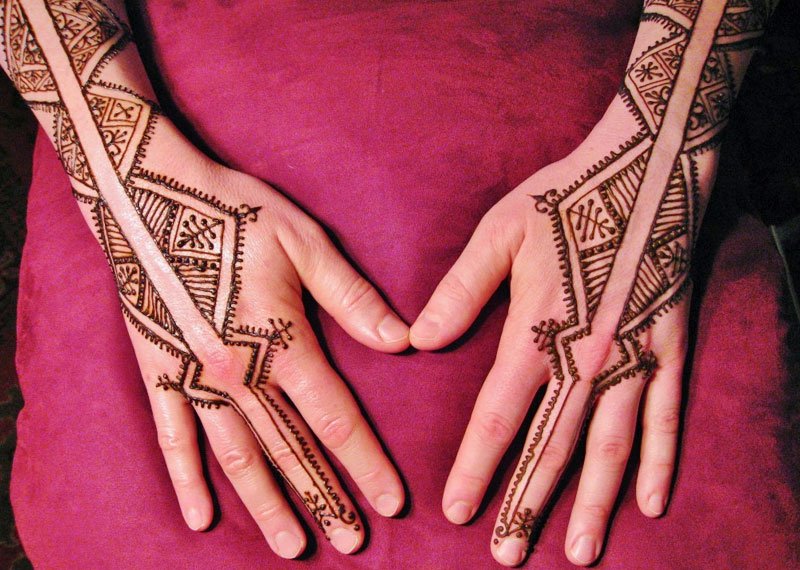 Subscribe to Blog via Email
Image source: 01, 02, 03, 04, 05, 06, 07, 08, 09, 10, 11, 12, 13, 14, 15, 16, 17, 18