Mother's Day is a special occasion that honours our beloved mothers' unconditional love, support and guidance. Flowers and chocolates are lovely, but why not go above and beyond this year with something exceptional? It's time we make this day more special for them with a thoughtful and meaningful gift.
However, with multiple options available, choosing the perfect Mother's Day gift can be challenging. But fret not! We got you covered. We will give you the best Mother's Day gift ideas to celebrate this day and make your mother feel loved and appreciated.
From stunning Mother's Day jewellery to personalised keepsakes, we have something for every mother. However, necklaces have been the most captivating jewellery for women for centuries. They are a timeless and elegant gift that your mother will truly cherish. Mia by Tanishq offers this exclusive range of necklaces to appreciate your mother.
Join us as we explore the best Mother's Day gift ideas – Necklaces:
1. 14kt Yellow gold neckwear
14kt Yellow Gold Neckwear from Mia by Tanishq's Core Collection is the best gift if you are searching for the best Mother's Day gift ideas. The stunning gold necklace boasts a unique intertwined design with multiple chain loops linked to each other. The warm 14kt yellow gold adds a touch of luxury to any outfit.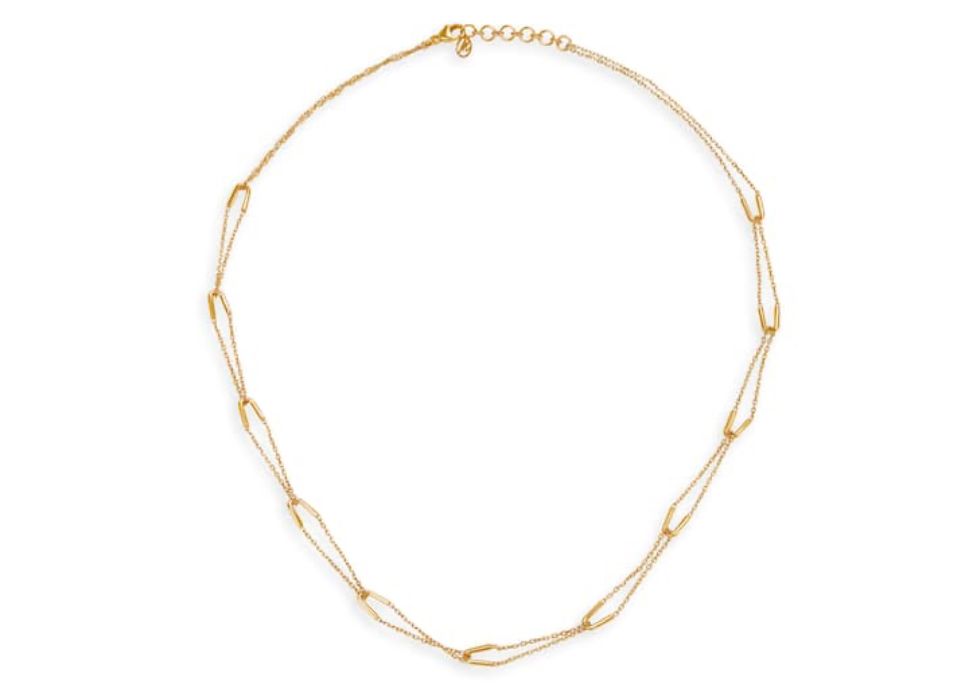 This neckwear is perfect for Mother's Day gifts. Gift this exquisite piece to your mother and watch her face light up with joy.
2. 14 Kt Yellow gold nature's radiance emerald necklace
14 Kt Yellow Gold Nature's Radiance Emerald Necklace is from Nature's Finest Collection. It is an exquisite emerald and gold necklace designed to add elegance and glamour to any outfit.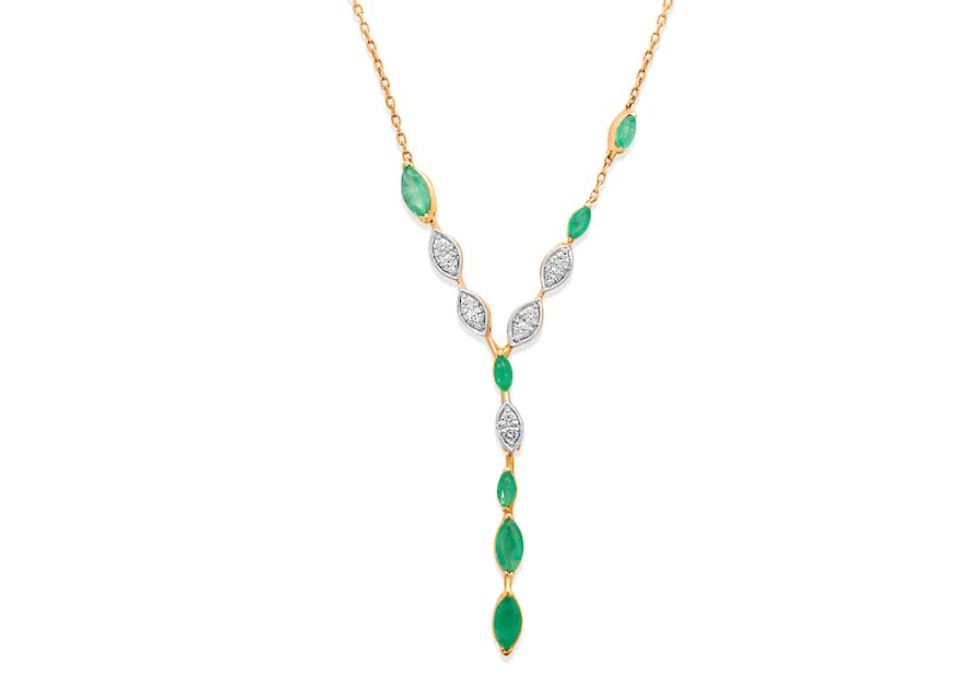 The V-shaped gold necklace is studded with ten diamonds in leaf-shaped patterns and seven emeralds. The chain has four emeralds and a cluster of diamonds hanging in between, enhancing the look of the neckpiece. The green emerald represents new beginnings and growth, displaying your ever-growing love for your mother – one of the best Mother's Day gift ideas. The diamond symbolises strength, just like your relationship. Together they create a stunning combination that is sure to turn heads.
Let your mother bask in the beauty of nature with this enchanting necklace, one of the perfect Mother's Day gift ideas to make her feel loved and cherished.
3. 14kt Rose gold necklace for special occasions
This 5-layered gold and diamond necklace from Mia by Tanishq is nothing short of a showstopper! In our list of Mother's Day gift ideas, this piece is exceptional. Studded with 31 diamonds of GH colour, this piece will make a memorable gift for your biggest supporter.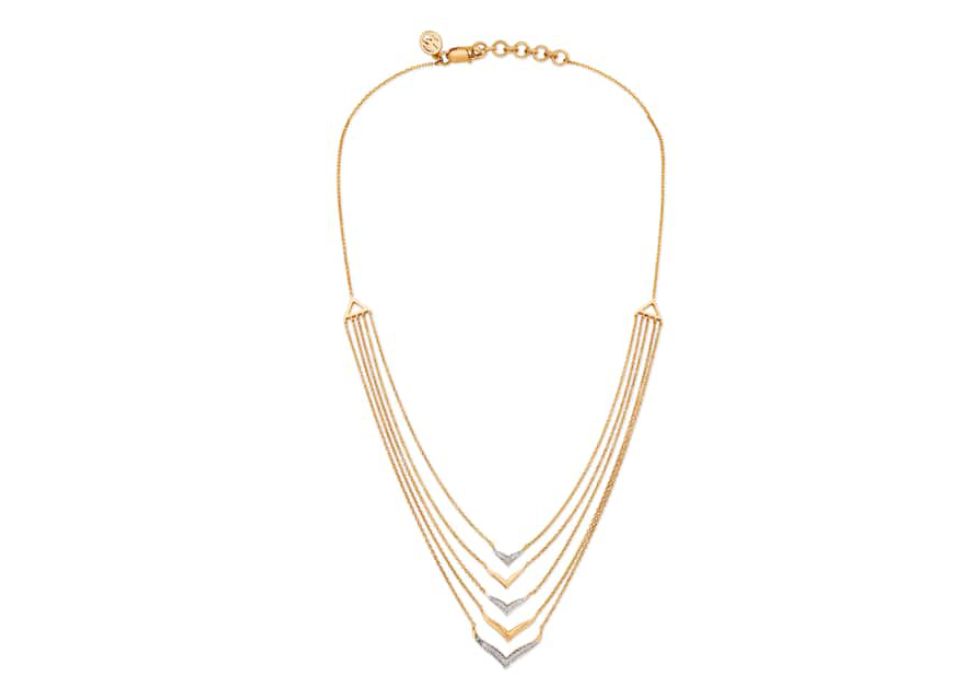 This necklace is among the perfect Mother's Day gift ideas for mothers who appreciate the finer things in life. Imagine the joy as she opens the luxurious packaging to reveal this magnificent necklace, symbolising your love and affection.
Explore the best Mother's Day gift ideas:
Go the extra mile this Mother's Day and gift her the best gold necklace. Mia by Tanishq offers the best Mother's Day jewellery to celebrate this auspicious occasion. Visit their website to find the best gold necklace online.
Whether you give her a personalised piece of jewellery, a spa day, a personalised photo book or a homemade gift, the most important thing is to make it thoughtful and meaningful. Show your mother how special she is by giving her a gift reflecting her personality and style. Make her realise that she is loved and appreciated every day of the year.