The month of August sees a start of festivities in the Hindu calendar. There is festive fervor all around and people are buzzing with happiness. Garb is one such festival that is celebrated with equal zest and enthusiasm. It is not only restricted to India but played across the world. And there are no prizes for guessing what? The best part of this festival is! It is none other than the quintessential Garba dress!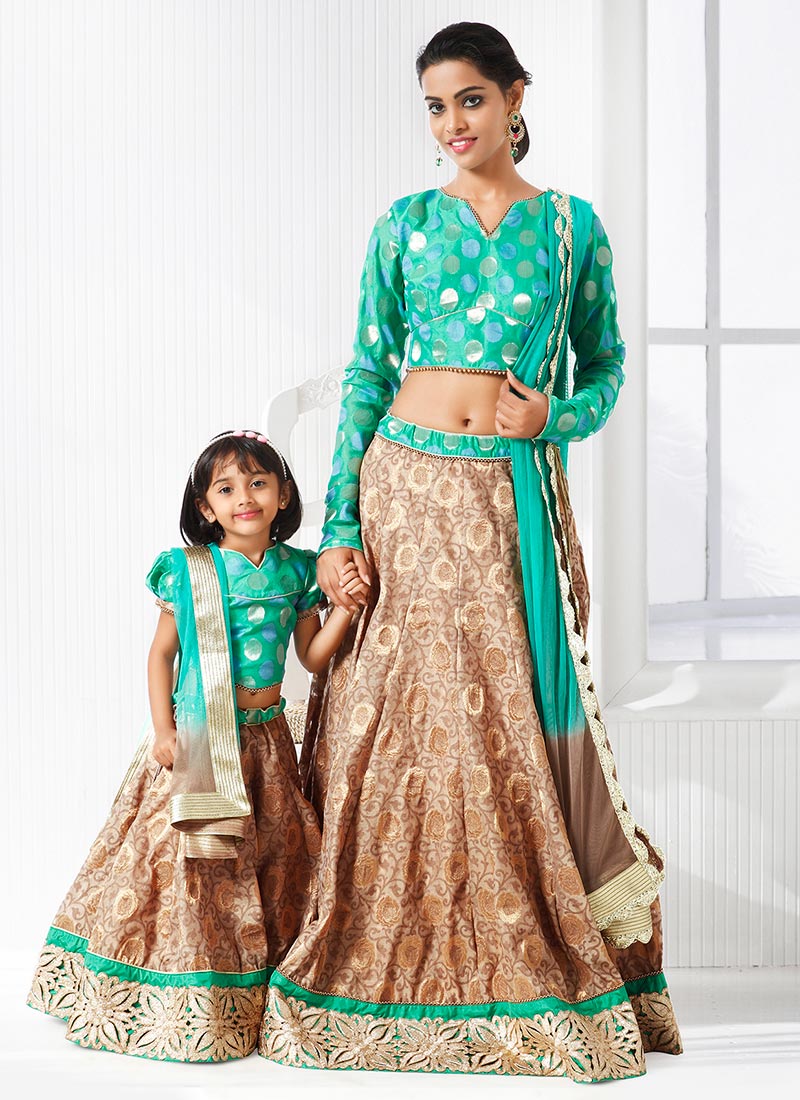 I believe more than anything else it is the heavily embroidered and colorful Garba dress is what makes the festival a cult favorite for all age groups. Having said that, it gives young mommies another fabulous chance to dress up their little versions in the most vibrant and beautiful colors.
Scroll down for 10 cute Garba dress ideas!
The foot-tapping music, the excitement to meet your loved ones is reason enough to step out of your homes to enjoy the reverie of this festival. However, with the current COVID-19 pandemic situation, most Garba events stand canceled across the country. Since there is a nationwide restriction on group assemblies all outdoor Garba events have gone for a toss. 
But that does not prevent you from organizing a small Garba night at your home only. Just call on some of your friends who have kids, so that you can also have a great time. And on the other hand, the kids can have a Garba play date!! Sounds exciting enough for a plan? Organizing such a party can also be a breather for kids who are stuck at home due to the ongoing pandemic and are feeling a little overwhelmed with online classes as well.
The soul of Gujarat, the joy of Garba
Garba is all about getting dressed up in lehenga choli adorning the most flashy colors and accessories. Dancing on the beats of music and tapping on the most urban yet peppy numbers is what makes this festival even more special. So what if you are not going out, getting dressed up still counts as an activity. As no Garba night (home or out) is complete without a Garba dress. And while you are at it, you might as well want to dress up your kids also. Take it from me that he/she would want to be part of these festivities rather than just be a spectator. So why not be prepared with the best and bring on a big smile to your toddler's face
We at TCT present to you, 10 such ideas to make this Navratri unforgettable for your little one. Go dance your hearts out like nobody's watching but here's how to make sure that your child feels and looks the best!
Outfit

idea

s:
1. Twinning Outfit: Twining outfits have suddenly become a rage, so why not go full throttle in ethnic mode at that Garba house party with your mini version? Mother-daughter, father-son, or even siblings look great in twining cum matching outfits.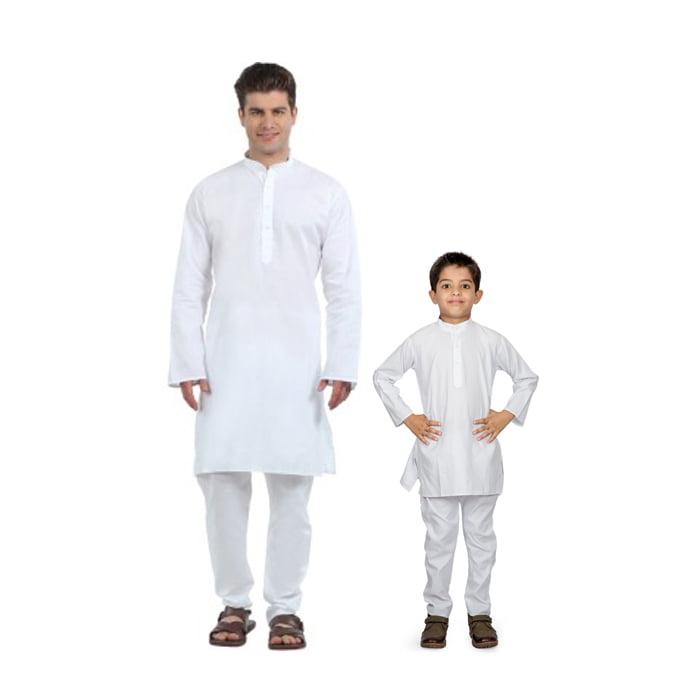 2. Crop top with Palazzos: There is nothing that does not look good with a crop top! So pair a cute crop top with ethnic touch palazzo pants. It will make for a fun and quirky combo for a quintessential Garba dress!
3. Cotton chaniya choli- the best Garba dress: If a no-fuss and hassle-free is your go-to mode, opt for an easy-breezy cotton chaniya choli for your little girl. Most of these are available in a wide array of colors and can be easily sourced from multiple e-commerce portals!
4. The traditional look for boys : A simple dhoti kurta or even a kurta paired with denim looks best for boys. If you are looking for something unique you can even opt for a kediyu which surely is one of the fastest-selling items during the Garba season.
5. Kurta/Pyajama with waistcoat: The chic look of kurta/pyajma is enhanced by pairing it with a colorful cum ethnic waistcoat. A waistcoat not only breaks down the monotony of a Garba dress but adds a new dimension to the whole outfit.
6. A Readymade Saree: Little girls love draping themselves with their mum's dupatta and making it look like a saree! So why not get a readymade draped saree for your little diva this year? They look great and honestly, there is no fuss of draping, so it becomes very easy and looks fun too!
7. White cotton kurta-pyjama: Keep it subtle with pure white cotton kurta-pyjama. White is pure. White is unbeatable and unmatchable. Opt for this if your child doesn't like bright colors!
8. The traditional look for boys: A dhoti/kurta or a dhoti-kediyu combo or just kurta/pajama looks pretty chic for little boys.
9. Frock style lehenga: Your baby girl isn't into dressing up much? Here's the answer to such! From embroidered Banglori silk to western-style frocks! There are umpteen options.

10. Last-minute dress ideas: If you happen to miss the train in sourcing that perfect Garba dress for your little one then combining a skirt kurta and dupatta for girls and a jeans kurta combo works well for boys.
Other styling tips:
1. For girls:
Earrings: There is plenty of variety available. Be careful about the size you select, though!

Bangles/Bracelets: Aren't they catchy?

Anklets

Waistband: Add this to their tiny waists for getting that complete look.

Mojri: There are some of the cutest and brightest footwear available for your little angel!
2. For boys:
What else? Complete the look with these items! Traditional umbrellas and potlis (slings/purses) and dandiya sticks (click here to purchase online)! These would be perfect props for dance (Garba) as well. Hope these help make this Navratri even more bright and joyous, for you as well as your little one!
Happy Navratri! Go dance it out 🙂
Subscribe to Blog via Email
Image source: 01, 02, 03, 04, 05, 06, 07, 08, 09, 10, 11, 12, 13, 14, 15, 16, 17, 18, 19, 20, 21, 22, 23, 24, 25, 26, 27, 27, 28