The month of March marks the end of the long winter solstice and the beginning of a beautiful spring period. Think of March, and the first thing that hits you is that Holi is right around the corner. This festival is next most popular to Diwali and makes kids equally excited, if not less. But, by adopting the Holi safety tips for kids, every parent can rejoice in this beautiful festival of reds, yellows, greens, and blues.
Have a happy-healthy Holi 2022 by maintaining social distancing and following simple tips to keep your little and loved ones safe:
The use of masks should go without saying
Handshakes and hugging should be highly avoided
Use homemade/DIY Holi colours should be avoided, as it can attract respiratory issues
Cold food and beverages should be avoided
Prevention against the virus and simultaneously building immunity becomes of utmost importance. So eat healthy foods (veggies and fruits) and turmeric milk, Citrus fruits and red bell peppers (both rich in vitamin C), and water infused with lemon, Indian gooseberries, and sliced oranges to give your immunity a natural boost.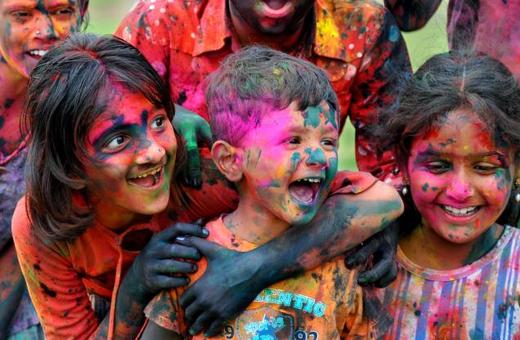 Holi is synonymous with a splash of colours, water, and some scrumptious foods to satiate our taste buds. The excitement in kids can be seen roughly a week before the actual festival. In fact, Holi can very well be regarded as the festival where people play pranks on one another and don't even mind because of the popular saying 'Bura Na Mano Holi Hai'. But amidst all the fun and revelry, precautions and safety measures need to be taken here as well.
5 Imperative and much-needed Holi safety tips for kids:
Only speaking of Holi can bring a hundred levels of excitement to our kids. However, the pandemic taught us to be extra precautious and follow safety rules. Here we bring 5 Holi safety tips for kids.
1. Use sunscreen
One of the very first precautions which come to our mind when we think of Holi safety tips for kids is how to protect our skin from the colours. While there are herbal colours available in the market quite easily these days, there is still a one percent chance of a certain bad quality colour reacting with the skin.
Childcare has to be taken with double the precautions when it comes to their extra sensitive skin. Applying a thick layer of sunscreen or your favourite lotion can help a great deal in layering that skin and forming a barrier between the colour and the skin.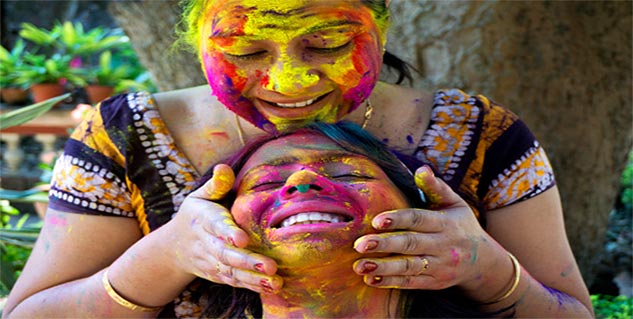 If you still want, you can go one step ahead and apply pure coconut oil or homemade ghee. Both are safe to apply and will keep your little one's skin and hair protected from harsh colours if any.
2. Safe use of pichkaris
It is important to teach our kids, the safe, and correct usage of pichkaris. Even while Holi is a festival of colours and fun, there are a lot of times when people have fallen prey to accidental playing. Thus, teaching them that putting water on others when they are not aware is a big no-no. Plus sensitive body parts such as eyes and ears should be avoided.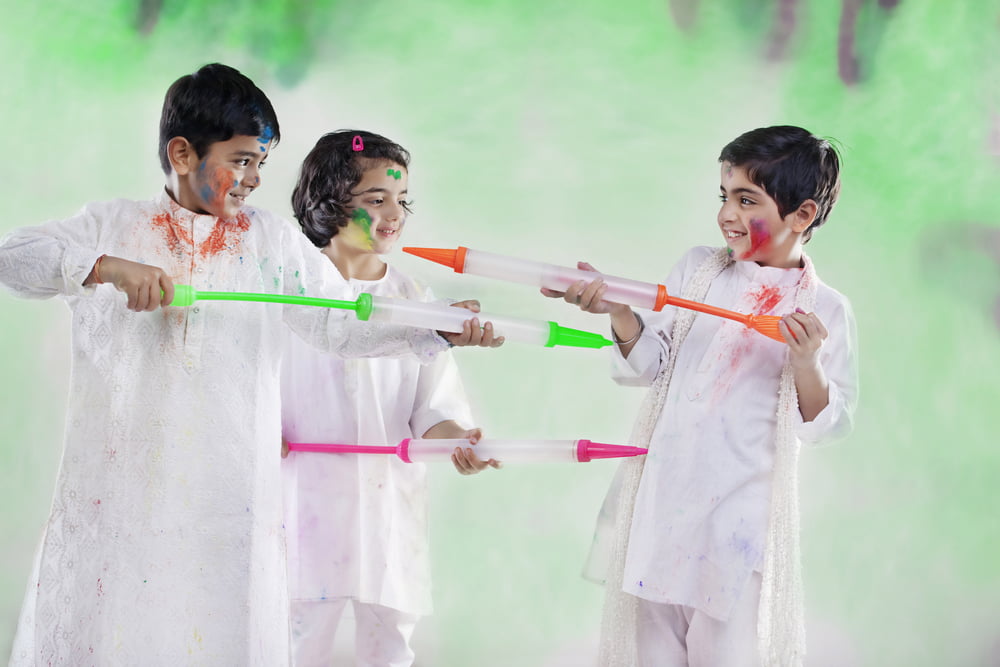 3. Say no to water balloons
One of the prime reasons which 9 out of ten people give for not stepping out on this auspicious festival is a water balloon. Water balloons can be extremely risky if they land on your face from a distance. There have been many cases where kids and adults both have landed in hospitals soon after being hit by a water balloon. Thus, it is important to teach our kids that balloons are a strict no-no and hence should be completely avoided in any circumstances.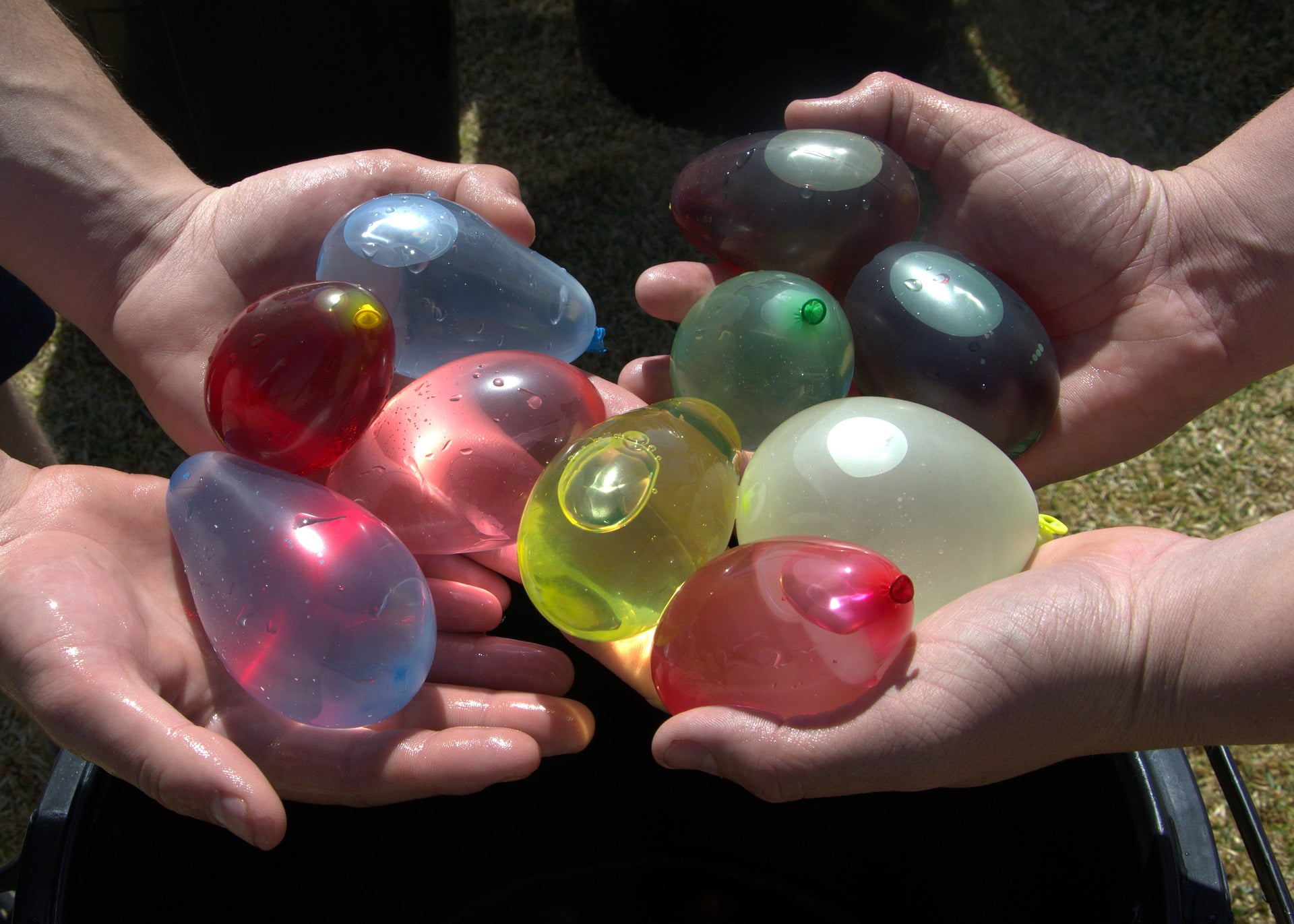 4. Wear appropriate clothes
Since Holi is all about colour smothering, it is wise enough to make your children wear full sleeves clothes. The main aim idea is to keep the body covered and avoid as much direct contact as possible.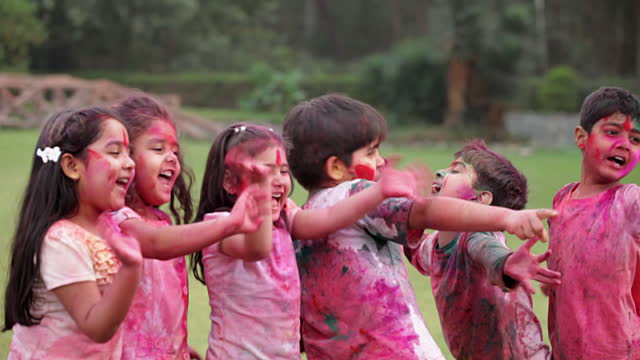 5. Be safe, aware, and cautious
As much as Holi is a festival of kids, adults also take part in it. The flip side to this is that a lot of them get involved in the so-called 'Holi Revelry'. That makes parents a bit apprehensive and leaving them unattended while they are enjoying this colourful festival is not something most parents would approve of. But sometimes kids do get playful and it becomes impossible to monitor them all the time. Thus, it's a good decision to teach them to be aware of their surroundings and watch out in case of any rowdy behaviour.
Celebrate the festival of colours indoors and take utmost care and precautions to minimize the chances of contracting the virus
Image source: 01