Eat, sleep, breathe healthily. The 9 months journey, has now culminated into your most precious baby. With the umpteen gifts that you've received, you're often left wondering, what to use, when, and how. About many things, you'll learn from a trusted mommy, pediatrician, family. To tell you about one of the prized possessions that you'll use for a long time, the baby grooming kit, we're here. While there's a huge range of baby grooming kits in the market, my personal favourite for baby grooming products is the one offered by Luvlap.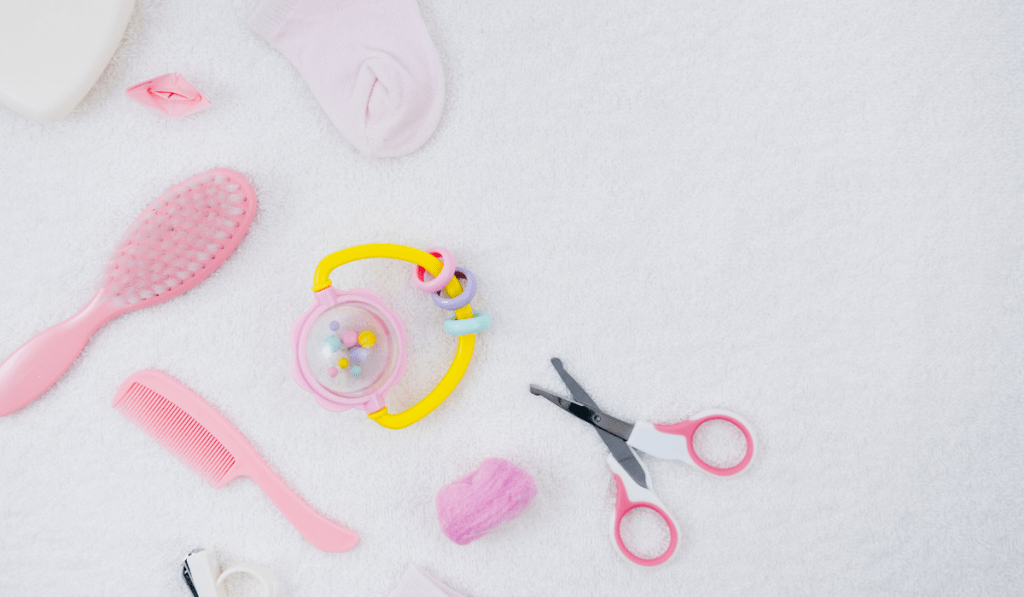 A baby grooming kit is your constant companion with a few essentials that you would need from week one perhaps, over the next few months, sometimes years. I still use the nail scissors for my kids from their baby care kit.
Let's walk you through the must-haves in a Hygiene kit for baby.
Baby grooming kit – 5 items you can't miss:
1. Nail scissors and clippers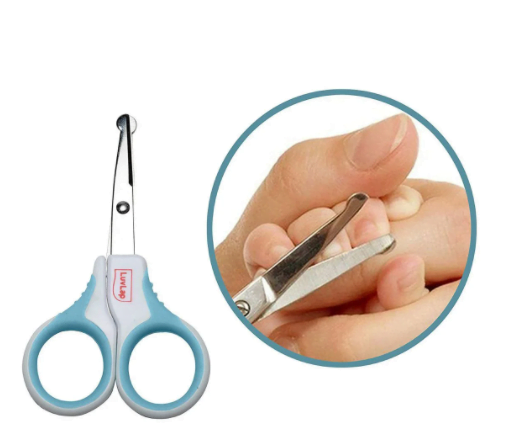 So we've covered what your ideal baby care kit should have, but when do we start using these baby grooming products. Many mums cut their newborn's nails by biting them. Yes, it's perfectly safe, and the baby's nails are soft. I somehow never took to it and preferred scissors. The edges are designed perfectly and are injury-proof. While clippers are something that I always found a little tricky, they're safe as well, if the nail is long enough to fit in. You would need a nail scissor/clipper anytime after 2 weeks of baby's birth, and your biggest guide is your instinct. Also, carry your baby care kit for any long duration of traveling!!
2. Oral hygiene products
We tend to overlook the oral hygiene of our newborns. I started using a soft, wet washcloth, in small circular motions on my little one's tongue quite early on. You could gently massage the gums 2- 3 times a day.
Doctors often recommend doing this after every feed, but that really felt like too much work, especially after night feeds. Ensure, the washcloth is thoroughly rinsed with drinking water and kept in a clean container. Luvlap offers a silicone finger gum massager that is a must-have in the hygiene kit for a baby. Around 4 months, your baby is getting ready for teething and this will come to your rescue. I always kept one in the freezer. Worked like magic!
You could also shop for Luvlap Silicone Training Toothbrush with Soft bristles, Anti Choking Shield, Baby Oral Hygiene.
3. Cotton buds
One constant urge I had to fight was to deep clean my baby's ears. Your pediatricians will tell you to refrain too. Guess what helped me…the super safe design of Luvlap cotton buds in the baby grooming kit. It does not allow the bud to go into the ear canal and you clean only the outsides. A perfect 10 for this must-have in the Hygiene kit for your baby.
4. Powder puffs
Very handy, to ensure the quantity of the baby powder you're using is just right! In my personal opinion, you should use baby powders judiciously. Too much of it sometimes irritates the baby's nostrils and the fragrance can bother, both the mother and child. Ideally, use powder when your baby sweats, and the Luvlap baby powder container with soft acrylic puff (Bpa free) from your baby grooming kit does that job perfectly.
5. Brush and comb set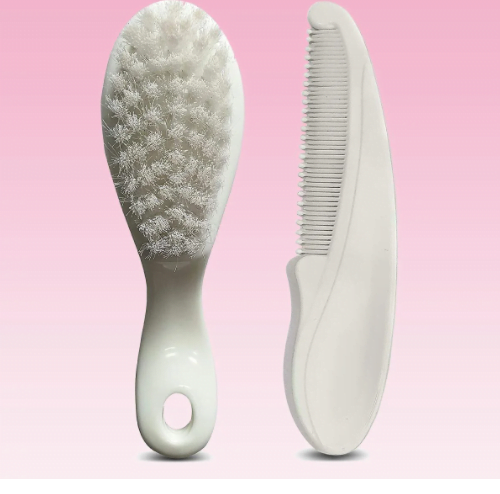 My favorites would be the brush and comb set, as I loved to have fun with my baby's hair. You can use the soft-bristled brush gently, from the first month itself and style your munchkin. With slightly longer hair, you could use the comb gently to keep ends tangle-free.
The baby grooming kit for me totally works! Some great thought has been given in designing these products, keeping the end-user, the mum, and the baby in mind. Luvlap baby grooming products totally qualify as a WINNER!
by Eishita Chaturvedi