On average every new parent who visits a pediatric clinic for regular check-ups almost always enquires about "how to clean baby's tongue?" or" do we use a tongue cleaner?" Though the question sounds causal, it, however, has a profound significance in preventing the child from a plethora of diseases and infections which might start from the mouth. So what do we do to ensure our baby's oral hygiene is maintained? Right from oral thrush to mouth ulcers, and even hand-foot-mouth disease, these are related to low-immunity.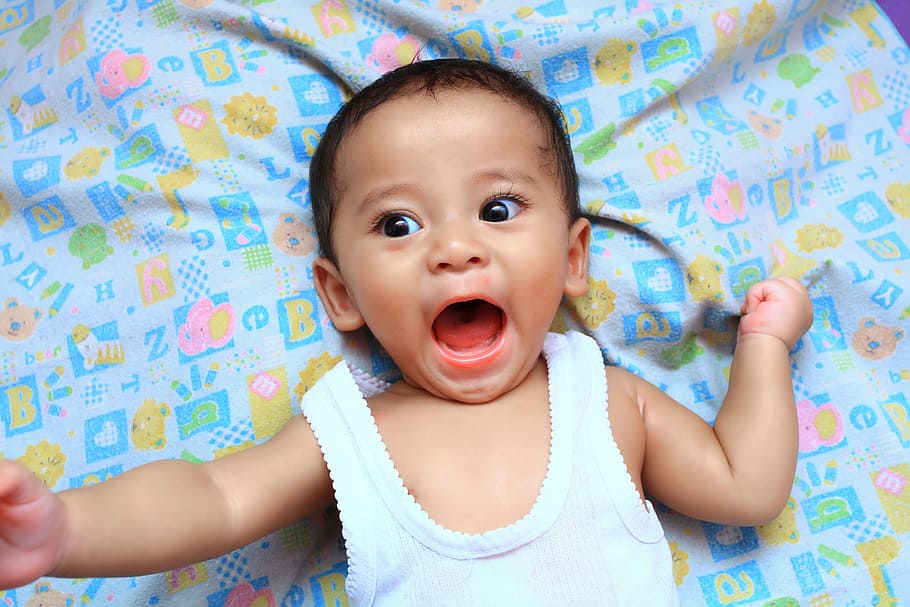 While the baby's immunity can be boosted by including nutritionally-dense foods in his/her diet but if you still are not sure as to "why do we need a baby tongue cleaner?" then read on…
Need for a baby tongue cleaner:
1. A newborn doesn't have many commensals (or good bacteria that keeps infections such as mouth thrush at bay) in their mouth. The healthy microbiota comes from mother's milk and is gradually developed in a child's mouth. So the chances of getting an infection in the mouth of a young infant is quite high. Hence the need for a tongue cleaner.
2. The use of tongue cleaner facilitates seamless and effortless cleaning of the tongue and gum. Teaching your little one to do it frequently (from early on) doesn't only prove to be a good hygiene practice but it also prevents infections and helps in the prevention of bad breath or halitosis (especially If your child is formula fed)
3. The need for a tongue cleaner is also crucial as the amount of water intake during infancy is low (rather nil during the first 6 months) so there is no rinsing of the mouth happening. Hence the need to clean the tongue.
4. The lactose of milk accumulates not only over the tongue in the form of a white patch but also behind gums which can later lead to malocclusion of teeth.
How to use a baby tongue cleaner?
The next question shouldn't be – how to use a baby tongue cleaner, but how to clean the gums and the tongue? I am sharing a few easy tips here:
There are various brands of baby tongue cleaners available in the market but I recommend you only opt for the one which is recommended for your child's age. Before using a tongue cleaner make sure that you dip it in warm sterile water for 15-20 minutes before use to soften its surface. If you feel that tongue cleaner might be a bit too harsh or hasn't been able to do justice to baby gums, then opt for a cloth or a gauze piece (thinking how to clean baby mouth after feeding? Here's your answer! One of the most effective ways to do so.)
How to clean a baby's mouth after feeding?
But, the question also is, we should know how often we can do this…
Now that we know how to clean a baby's mouth after feeding we should know how often we can do this. Ideally baby's mouth and gums should be cleaned as often as possible but to be precise at least two to three times a day. If your baby is on formula feeding he might require frequent cleaning to avoid sticking of powder to his tongue.
Pro tips: Do's and don'ts:
1. Be gentle while using the tongue cleaner and avoid scraping the tongue as it might lead to damage of taste buds.
2. Don't be overenthusiastic and overdo the cleaning as it might harm the good bacteria (commensals).
3. Make sure the cloth used has no threads hanging around the corner.
4. Never go deep with your finger (just till centre of the tongue as going posteriorly or deep inside mouth may cause gagging.
5. Always clean the baby's tongue and gums at least 20-30min after feeding only to avoid vomiting.
6. If the baby is not comfortable don't do it forcefully. Wait till the child feels better.
7. Always use sterile water to damp the cloth or gauze.
8. Don't forget to clean gums especially in bottle fed babies.
9. Don't be too harsh if the white patch is not cleaned and immediately consult your infant's pediatrician as it can be an oral fungal infection or oral thrush (not so uncommon in infancy!)
by Dr. Charu Khanna is an enthusiastic pediatrician, a pediatric nutritionist and a lactation consultant with over 12 years of expertise taking care of preterm babies to unhealthy adolescents.
Feature image source: PXFuel.Com