We are back with Real Moms Real Stories series. Meet our real mom Disha Thakkar from Mumbai. A mother to two adorable girls – Shanaaya (age 4) and Inaaya (age 6 months), Disha has always (ALWAYS) wanted girls. She would joke with her sister that she wouldn't have known what to do with a boy baby! Having never lived in any city other than Mumbai, this Sindhi girl married a Gujarati, Karan Johar could have made yet another movie inspired by her family.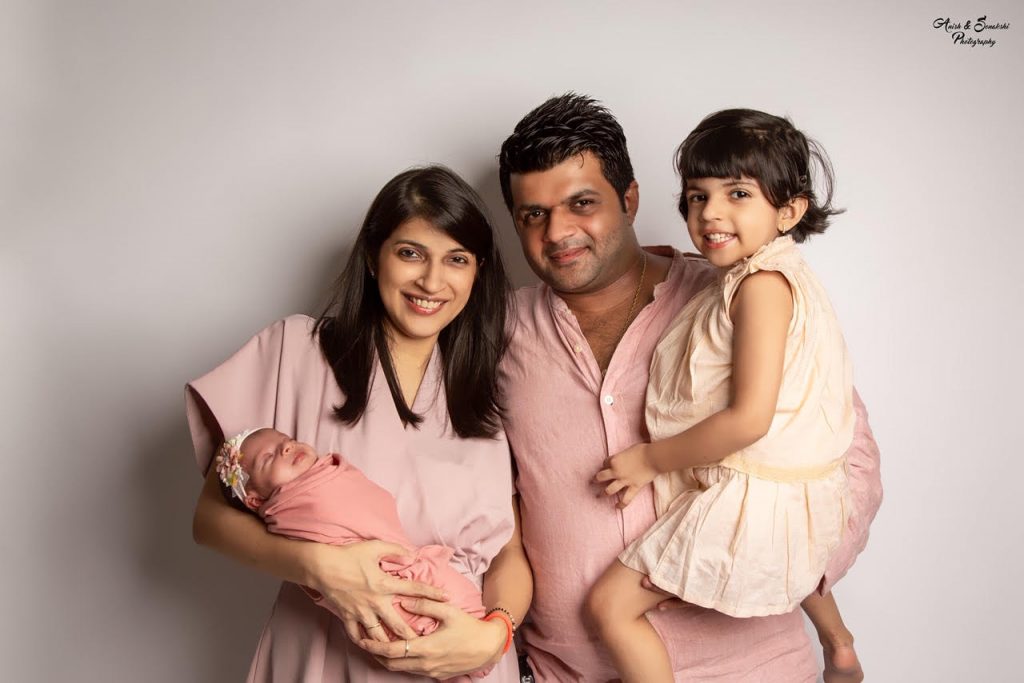 We are 17 people in the house, and my second one is the youngest. It's a warm, fuzzy family. We accept everyone wholeheartedly, and never for a moment had anyone ever felt like they don't belong here. Yes, we do have our disagreements but there's so much love and understanding that it leaves very little to no room for misunderstandings or doubts.
What's that one classic saying/rule you swear by in this journey of motherhood?
'Cross that bridge when one comes to it' is a rule I live by. There is no point in stressing. I believe you never stop learning in life, you can never be right every time and most of the time all of us are just winging through different phases and life situations.
Do we tend to glorify motherhood a lot and that tends to put additional pressure/ mental load of motherhood on a mum?
We DO! Believing in yourself that you can raise a human and to be responsible to rear another life and body outside your own is the hardest but most rewarding part of one's life. People throw at you myriad opinions, suggestions, and advice when they learn about your pregnancy or visit you after the birth of your child. It can sometimes put you in the spot where you start doubting yourself. It is not easy to be a confident mother (even if you have always been confident- all your life), because people around you will make you feel miserable, they'll judge you and won't let you be you! My only advice to all the mothers out there is to stay confident. You know the best. You can wing the rest!
At least, that's what I'm doing.
They say it takes a village to raise a child – Tell us something about your village?
Every single day, I am thankful to the 16 family members I call my village. I bow down to moms who do it all on their own. A mom's life has its ups and downs! Sometimes you feel lucky and blessed and at other times you are lonely and down in the dumps! Having a big family means a huge support system. Up until October 2019, I was working from home. I have a home baking business that I love but after Inaaya's birth I've slowed down the business. The only way I could take orders after my first child was because of my support system.
What's something you always wanted to do but didn't ― and why didn't you?
I am a Biotechnologygist Engineer by qualification. I wanted to pursue Biotechnology and Genetics abroad, but my father wasn't too keen to send me abroad. I had to complete my graduation here. While pursuing my engineering I fell in love with Rohhan, my husband and I didn't want to deal with the long distance business, so I gave up the plan to pursue higher education abroad! If given an opportunity, I would love to re-visit the plan of higher studies.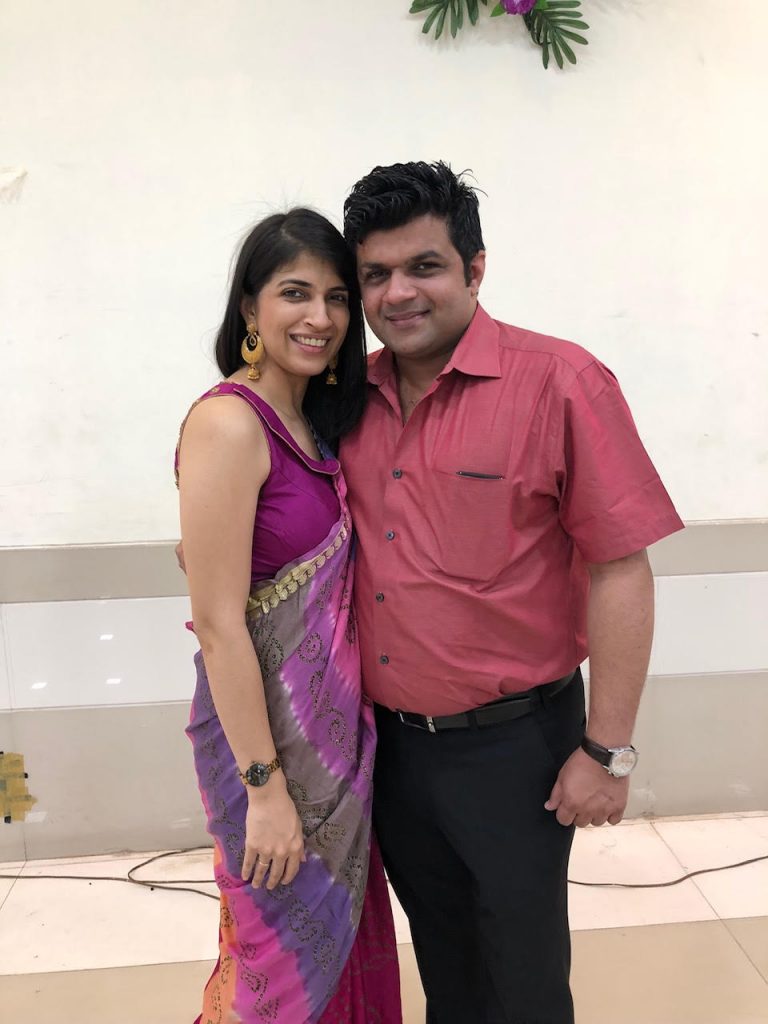 Have you ever done something really impulsive? How did it go?
Yes! Dropped everything I had planned for myself for my teeny-love. Here I am! A mom of two beautiful girls. I do think sometimes what my life would be if I had not taken this impulsive decision. Having said this- I am happy and living life to the fullest.
What do you want or wish most for your children?
I wish they dream big and work hard to fulfill each and every dream they have. I want them both to grow up to be independent girls who love and respect themselves and the world surrounding them.