I still remember my first injury. I do not remember how old I was but I do remember the pain, the blood loss and the crying and wailing that had followed. I almost lost my pinky finger because of the little mishap. My hand had been on the floor and one of the room doors had slammed because of the strong wind. Bam! My hand crushed in the hinges and my little finger took the maximum force. Boy! Was it painful. That was the day my parents decided to install door stoppers. Lesson learned the hard and painful way indeed. Child proofing your house is critical. My parents learned it hard way.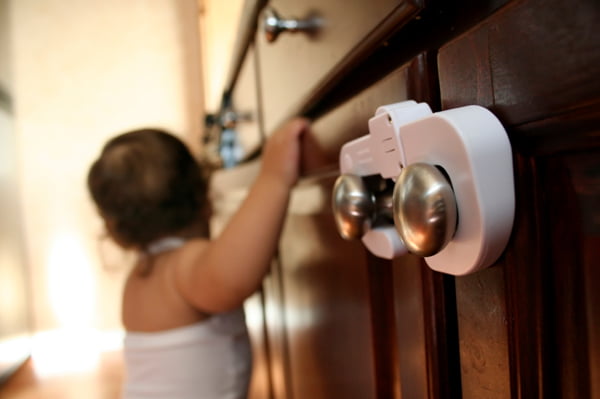 I am sure many of you have had such little mishaps in the house while growing up. Would you like your own child to have these nightmarish experiences too? Why not prevent these from happening by taking proper steps then!
When should you start baby proofing your house?
We spoke to our in-house paediatrician who suggests, new parents should get started two months before the due date. Right from shielding your baby's head from the edge of the table that's right next to your bedside to prepping up for months to come (because some of the recommended baby proofing preparations may take time and you might just get too caught up in the first six months), there's a lot of work to be done!
Once baby is in his crawling stage (around 6 to 10 months), you'll need to do another round of baby proofing that would be rigorous and super helpful.
Today, The Champa Tree blog would like to share nine such products which will at least abate the chances of your child getting seriously injured because of small household items.
Here are 9 ideas for child proofing your house:
1. Door stoppers
My own incident should serve as an example enough as to why you need this product. If your toddler has already learned to crawl and walk, this tops the list of childproofing products. Here are a few options we recommend from the many available! Make them playful and colourful while you are at it so that it is appealing for your little one too!
TCT recommends: Littlegrin Baby Safety Cartoon Door Stopper (8 piece set)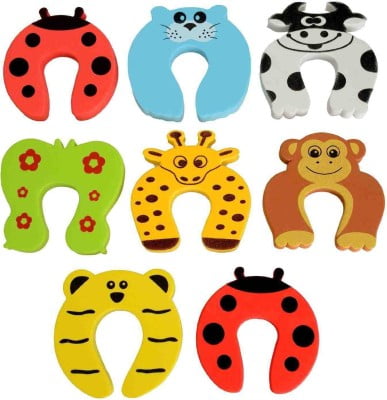 2. Knee Pads
Imagine your toddler crawling on the floor and suddenly something punchy or sharp hits his knees! Not a scenario you'd like, isn't it? Cover those active knees with these to avoid countless likely mishaps
TCT recommends: Mee Mee Baby Knee Pad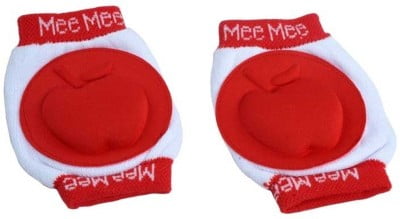 3. Power strip covers – Best tip for

child proofing your house
The power pin plugs scare me as an adult too! The electric shock is dangerous for any age, so imagine what will happen to a child! Definitely not something you want your little one to go through. So here's the prevention to that.
TCT recommends: Safety 1st Power Strip Cover
4. Guard for table and furniture edges
Hand, knee and any body part banging against the sharp edges of the furniture is a likely mishap if not prevented! How to avoid this you wonder? Here is the answer:
TCT recommends: Kuhu Creations Edge and Corner Guard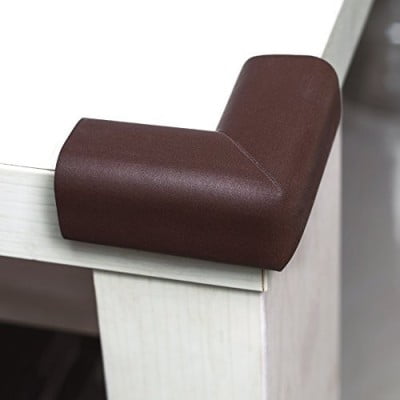 5. Baby tracker
This, in my opinion, is the best way to keep your child's safety at bay. You will be always your baby's whereabouts in case you are working and secondly, it will help you keep track of what your little one is up to. Like the idea? Here's how to execute it.
TCT recommends: Santwissen SantWatch-Kids wearable GPS tracker phone Blue Smartwatch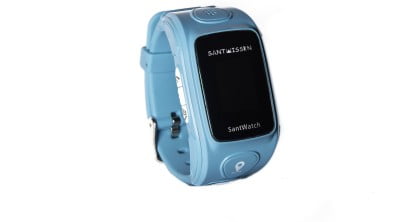 6. Lock for Drawers and Cupboards
The way your room and bathroom doors can slam and injure your little one, in the same manner, the drawers, cupboards, and cabinets could be equally ghastly. Imagine him being his playful self and opening or closing one of the drawers and his tiny little hand getting crushed if the drawer closes accidentally. Oh boy! Just thinking about it is painful. So go ahead and secure them all with these locks!
TCT recommends: ARRA Cabinets Doors Drawers Child Kids Baby Infant Newborn 10 Pieces Child Safety Latch Lock
7. Rail nets
Falling over the edge of a bed or a sofa is unfathomable. The worst kind of injuries and life-threatening situations can arise out of this one! I am sure you want to buy this one right. Worry not! We are here to help.
TCT recommends: TruGood Baby Bed Safety Net Guard / Rail Foldable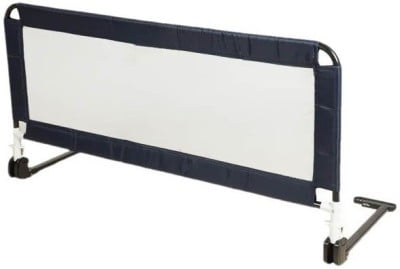 8. Faucet covers
Tap and faucet edges can hurt while bathing or water playtime and the fun times would lead to painful times in no time! Let the fun be retained and the water play is worry-free with these sink extensions and tap covers.
TCT recommends: Tosnail Faucet Extended Kids Sink Extender
9. Baby gates
This one could and would avoid all the above scenarios. Although it would seem like jailing your child this one is must-have because you can't be around with your child all the time and carrying your toddler around in your arms might not always be feasible. Go ahead and own this one too then!
TCT recommends: Dream Baby Chelsea Gate Extension

Keep your baby safe and let him explore and enjoy his freedom. That said, always adapt your house as per your child's growing age. If you have any additional tips or ideas of how you have been baby proofing your house, do share in comments.
Subscribe to Blog via Email