There are 4 things that every parent must keep in mind while shortlisting a pediatrician for their baby!
Most expecting and new parents these days do all their homework way well in advance. From preparing a hospital checklist to downloading apps that keep an amazing track of the day-by-day baby-growth. From picking up newborn essentials to post-maternity wear, everything is well thought-through and shopped for. However, there is one thing that is often left to the last minute. What? You may ask! Choosing the right pediatrician for their baby.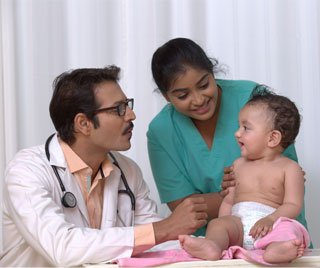 In majority cases, parents are not given any choice, really. They are made to refer that baby doctor (by default) who was present in the OT/ labor room at the time of their baby's birth.
However, who says you need to stay stuck? It is best if you invest your time to search for a good pediatrician during the last trimester of pregnancy. After all, it is important to have a reputed doctor for your little one. The deal here is that once you have shortlisted the right pediatrician for your baby, there is no looking back. I mean, you don't have to go through the pain or starting afresh. Even though the immunization record is well maintained and so is the growth chart, however, each baby is unique. It is best to have one doctor in hand than reinvent the wheel and spend a lot of time explaining the baby history all over again to new doctors each time.
Here are a few things that one must keep in mind when shortlisting a pediatrician at any given stage.. Continue Reading..
Subscribe to Blog via Email
Image source: 01
You might also like: [display-posts tag="symptoms-in-children" image_size="thumbnail" posts_per_page="5″ wrapper="div" orderby="rand"]