A unique and kids-only salon opens in Gurgaon
Planning to get your child's mundan done? Are you worried about all the torture that the little baby will have to put up with? The last time your one-year-old nephew created a ruckus while getting his haircut for the first time and so it's freaking you out? Well, I am with you. I can feel you. First of all, for all the readers here who don't quite know the meaning, well, mundan is an important ceremony for Hindus, which is typically performed during the first or third year of a child's life. In certain parts of India, this ceremony is performed on a specific date at an auspicious time.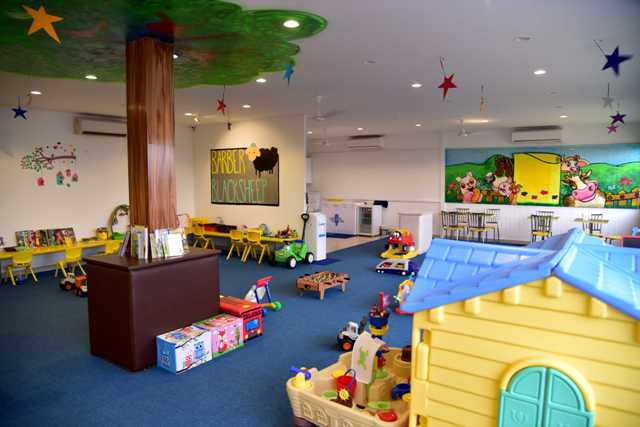 The only issue is that because of the magnanimity of the ceremony, and the fact that a kid is so small, it practically is a nightmare for most parents (and children). My little one cried so much that the entire process of getting a haircut (from then on) had become a painful experience for him. And, one day, a friend called to invite me over to Barber Black Sheep.
A special salon for kids, Barber Black Sheep is located at a prime location in Gurgaon. The interiors are designed keeping kids theme in mind. Special care has been taken to baby proof the entire area. Rhymes play in the background and popular styling a well as cutting trends for young ones are in the offering. The best part is that they are equipped to organise and mundan ceremonies!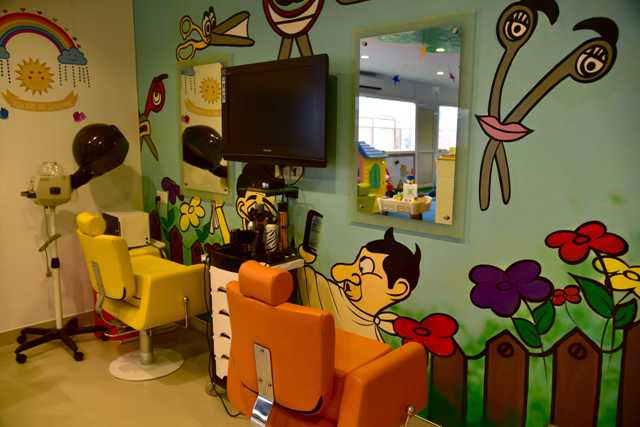 I would also recommend Barber Black Sheep as an ideal kid's birthday party venue. They are also known to host themed events, Karaoke parties, and babysitting facilities are also provided at an economical rate.
So, all you mommies and daddies out there! If you are looking for a break or need to get your baby's haircut done at peace, if you want to relax and unwind for a bit or want a cup of tea while the kid wants his indoor playtime, then your search ends now.
Place: A-14/1 4th Floor DLF Phase 1 ,Gurgaon
Contact: +91 88009 94022
Opening hours: 10:00 AM – 8:00 PM
Subscribe to Blog via Email
You might also like: [display-posts tag="places-to-visit-with-kids" image_size="thumbnail" posts_per_page="5″ wrapper="div" orderby="rand"]