Check out a few wonderful handmade Gift Ideas that were showered upon Brat H this X'Mas. Do read his Thank you Note too!
My Christmas stocking was so nicely stuffed with a really cool puffer jacket- Thanks Dad and extra thanks for getting it in the color red.
Ma gave me 2 little caps and I looked like a little Santa in them.
Handmade gift ideas: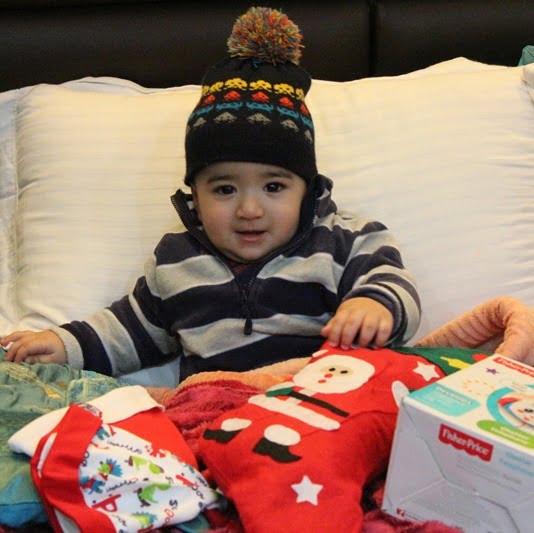 Oh! Look, Ma and Dad are wishing me Merry Christmas.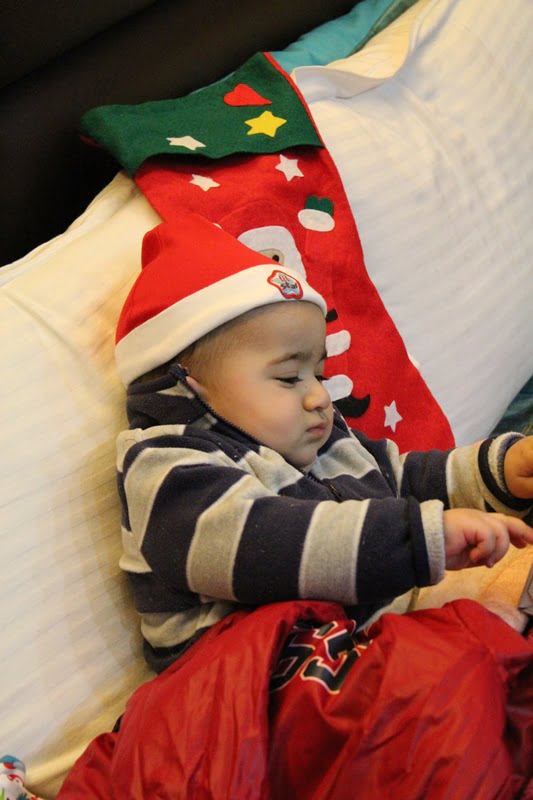 Look at all these gifts!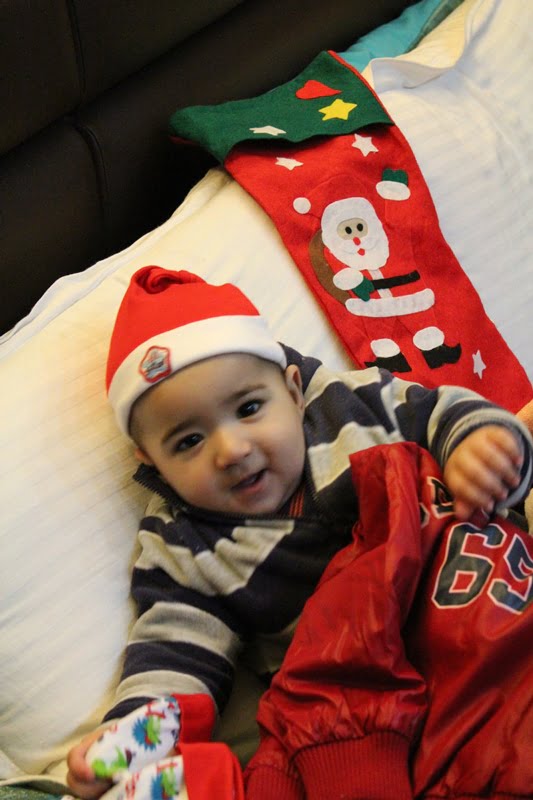 Hehehe…Now, I love all things RED!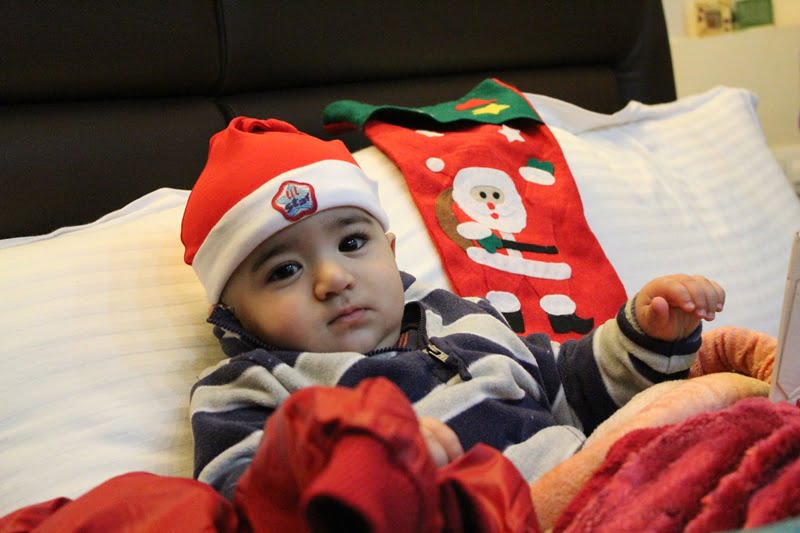 Hmmm, I was kind of thinking about my SECRET SANTA! Is that you Ma? Is that you Dad?
I had a few handmade gifts that made my day!
Handmade woolen cap (Bob Marley style)- Thanks to Dada-Dadi (Dad's parents/ My paternal grandparents).
Handmade traditional wooden toy and a little birdie nest- Thanks to Nana-Nani (Ma's parents/ My maternal grandparents).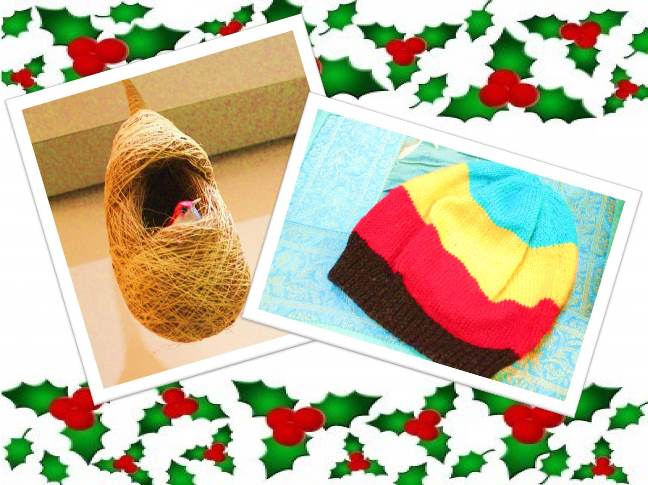 Thank you all and I loved unwrapping those gifts with my tiny little hands. Besides, I made beautiful memories of receiving gifts and love from my Ma and Dad!
– Wet kisses, Brat H
PS: Do I look like Bob Marley?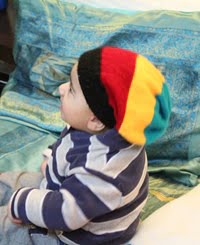 Did you all like these gifts. Let us know in comments below. Tell us how you are planning to surprise your loved ones.