Kids are unpredictable and each kid is unique. Engaging them and encouraging them to learn is always a daunting task. Kanika, the mother of 2-years-old Annanya, made a promise to herself. Her efforts and time went into building a concept that offered fun kids activities at home that were engaging and endearing. That's how her second baby was conceived -The Curious Bees.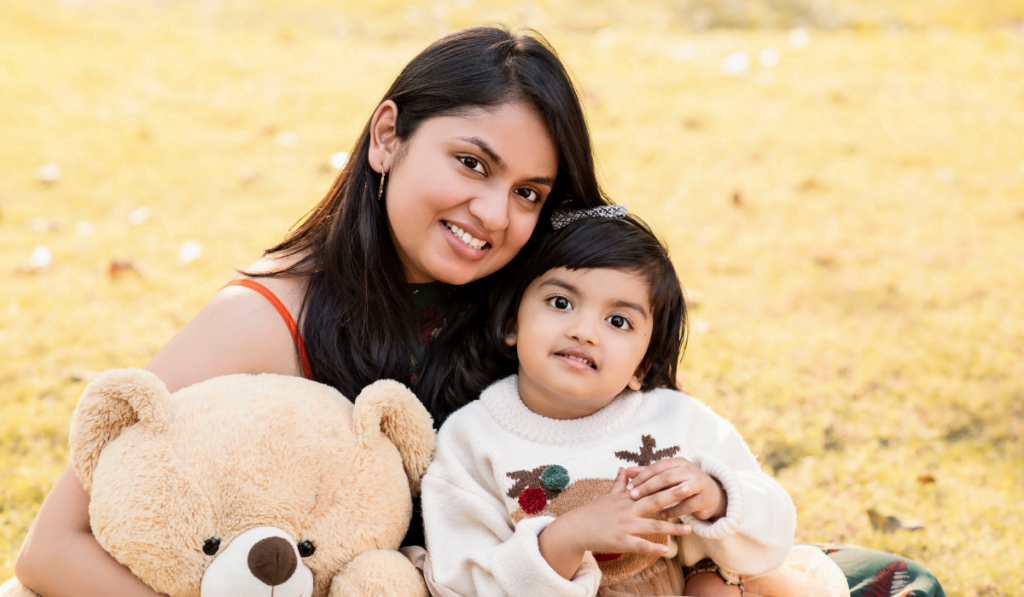 The Curious Bees – Fun kids activities at home
Today, through our #VocalforLocal series, Kanika is sharing her mompreneur journey and a few tips for aspiring mompreneurs.
A little bit about your inspiration behind starting the business/venture?
If we talk about inspiration, it was certainly my then 1.5-year-old daughter, Annanya. Always buzzing around, the tiny feet and hands left their marks at every nook and corner of the house, endless chattering, blowing everyone's mind with endless questions and imaginative stories. She was growing up into this beautiful human being whom I wanted to provide just the right resources. I was never satisfied with most of the toys available on the market. Back then, our favorite way of engagement were books and the parent-toddler program that we had enrolled for at a prominent preschool in Delhi. But when work commitments took us to a tier-3 city, I knew my baby will need some fun kids activities at home. And that's how some activity worksheets came into the picture. She would go from one activity to another in a matter of few minutes and so was the response of all kids I tested these activities with. Thus TCB was born!
The motto is to help parents engage their toddlers in a meaningful and screen-less manner. We wanted to help people understand how important it is to let kids mess and scribble around. The more they explore, the more they learn!
How has COVID-19 affected your business and what do you think lies for your brand in the future?
We launched this brand in December 2019 which was just a few months before COVID-19 disrupted our lives. We have practically built and now expanding this business during this terrible phase itself. The pandemic has definitely imposed multiple challenges in terms of lockdown uncertainty, unavailability of manufacturers, the safety of staff but at the same time, it has also helped us grow our community and show them the kind of value addition our products provide!
With the constant love and support that we are receiving from parents and those tiny little toddlers and pre-schoolers, we certainly have high hopes for our brand. We are slowly expanding the business, one step at a time. Because we wish to continue the pace in the future as well. The next few months will see the launch of a new product line along with new themes and variations in the current product line.
What's one piece of advice you would give to budding local businesses?
When we started this business, we were pretty clueless as to what the future beholds. But when you have an idea in mind that might help fix a problem that many people must be facing then it becomes easier. It's important to focus on one thing rather than rat racing. So here's what we would like to say to all the budding entrepreneurs:
Do not get carried away by looking at the success or failure of people around you.
Go at your own comfortable pace and believe in your product.
Do not undervalue it in want of some extra sales.
Focus on the problem that you are trying to solve. Do not add too many products lines just for the sake of expanding your portfolio. Every product should fulfil the original goal of the brand.
The activity sheets and other products in The Curious Bees not only make sure that your child is well-engaged but also offer a chance to learn through fun.