The past six months have not been normal. The pandemic has made even nerves of steel melt. The scare of the Covid 19 virus has been such. Despite the social distancing and isolating being followed, the disease has found its way into many homes. Families have fallen apart. Many loved ones lost. In such times, the support of near and dear one's matter. But if you are a single parent and you test COVID-19 positive? This has been the worst nightmare of many single parents, and many of them have lived through it.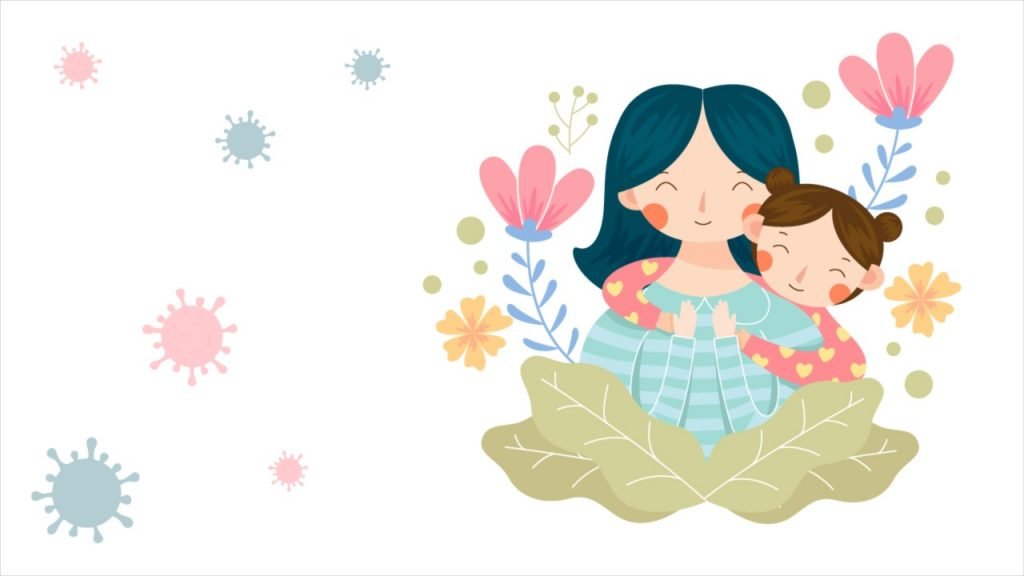 Here's a beautiful story on good relationships and immense support from those one least expects from…This is a story of compassion, empathy and love…
Handling a child as a single parent is difficult on many fronts. It is always a single parents' grit, determination, and immense love for the child that keeps them going. And the times of COVID-19 virus has been no different for such parents. Apart from worrying about the financials, the worry of leaving a child alone with no one to take care of is extremely daunting.
Here is a story of one such single mom who tested Covid-19 positive and what it taught her.
Reema Ahmad was tested COVID-19 positive. This story is not an ordinary one:
Reema Ahmad is a sexuality and abuse awareness counselor and a comprehensive sexuality educator. A poet and a writer, this single mom also parents 4 dogs and 2 cats along with her teenage son. She looks after her elderly parents as well. Donning various roles and shouldering many responsibilities, the COVID-19 positive report caught her off guard. Though it was stressful at first, she did not have any feelings of fear. Her only thoughts were for her parents and child. She was concerned as there was no other family around to take care of them.
Looking back at those times, she reminisces despite being worried, she could sail through it as she had been trained by her parents to be more responding than reactive in terms of what needs to be done. Suffering from prolonged COVID syndrome, it took her about 2.5 months to fully recover. Exhaustion and extreme bodily weakness did not damp her spirit though.
5 Things Reema says that being COVID-19 positive taught her:
1. Train and prepare your children in advance
When she tested COVID positive, there was a time when Reema worried what would happen to her son if anything happened to her, if she died. But then she realized she had trained her son well, had taught him whatever he needed to be taught. He had absorbed qualities that she wanted him to. That reassured her. Though just about to step into his teens, she was confident, her son would be able to manage the ups and downs in life. This belief and assurance calmed her down.
2. Children emulate parents, watch out for your feelings too
While she was bothered about her son's well-being during her quarantine days, she realized another thing. She says she observed changes in that short period. She saw him handling himself in a responsible way, a trait that has lingered on post the COVID trauma in the house. He stopped clinging to her and was very supportive. Though physical closeness like hugging and kissing was very important to him, he adjusted to the new normal easily. This resilience in her son amazed her.
She says that how easily and beautifully my son adapted to the situation amazed me. And this is one very important thing that being COVID positive taught her too. She advises single parents that if you can remain calm in the face of adversity, translate that energy into a sense of acceptance, and the resolution of trying to do to the best of your capabilities, your children observe you. They see you functioning in a certain way, they see you not panicking and are trying your best and they do the same.
3. Relationships are not based on blood and money
One of the things she feels the most grateful for during the time she was sick is for the help that she got from her cook.To her she is not just her cook, she calls her baaji (elder sister). She is family and as dear as her sisters are to her. She took care of Reema despite the tremendous risk to herself. She stayed with her family, took care of her parents, her son she stayed with them for a good 20 days. Reema says there is nothing that she can say or do or give to her that can compensate that dedication, that commitment, and the care she showed during her most trying times.
This is one beautiful fact Reema says she learnt. It is in times like these that you realise that relationships are not based on money or blood, some relationships are so beautiful that they change the way you respond to people around you.
4. Engage in positive activities
While in quarantine after testing COVID positive Reema realized she needed to occupy herself fruitfully, had to stay positive. She went ahead and enrolled herself in a neuro-linguistic program. Something she had wanted to do. Though physically it was taxing, she kept on pushing herself to attend classes. She got immense support from her programming trainer Bhawna and her classmates.
5. Reach out for help
It is important to reach out for help when you need it. Humanly it is not possible to shoulder everything. After testing COVID positive, when Reema shared the results with some of her friends, first they laughed it off as a joke. Though it put her off she realized it was out of worry for her. The attitude of her family, especially her parents, to find humor in the worst of situations, to laugh away your worries, her friends and her colleagues kept her sailing through her rough time.
Those harrowing times are now part of an unforgettable memory. Reema is grateful to bounce back. She is grateful to have not lost her sanity. She says she has a long way to go, has lots of things she wants to do. As a single mother, she fought her battle with grace. And her son Imaad is so proud of her.
Reema Ahmad is the co-founder at Candidly and Chief Editor at Ed3D, an Agra based educational institution focused on experiential learning.
As told to Tasneem Dhinojwala