Presenting to you easy healthy snacks recipe that are sure to be relished by kids. So, mommies, learn how to make these 2 simple vegetarian and healthy yummy snacks that can be served anytime of the day!
Kids are often looking for food to munch on. And why shouldn't they? Afterall, they are growing-up and so is their appetite. As a new mother, I would often find myself sticking to a meal-schedule but then I realized its not really necessary to be very particular about it. Just as a new born baby needs milk often out of hunger and more often out of comfort, likewise, toddlers and pre-schoolers can also feel hungry at odd hours of the day. There is nothing wrong in it. As long as they are not being fed junk, we are good! So, I have now become pretty flexible with the food-schedule. Thanks to a few kids super healthy snacks at my disposal. Now, life is definitely easy. I am not worried about poor-eating habits because I have got a list of healthy snack ideas that keeps my kid happy and full. Sharing a couple of them with you. These mini-meals can be served as breakfast or in between meals (Although ideally should be served as an healthy afternoon snacks).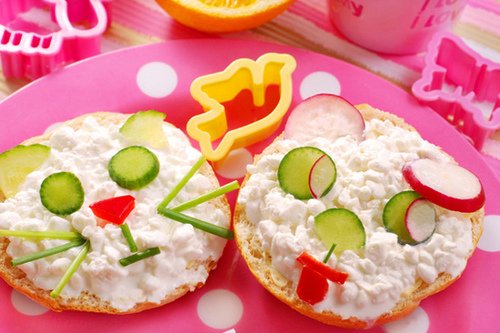 Feel free to customize them as per your little one's taste and liking. As always, happy to hear back from you. So, drop a line or two and share your feedback.
1. Homemade Indian Bread Rolls Recipe
Ingredients:
A few slices of whole wheat bread

1/2 cup boiled potatoes (grated or chopped)
1/2 cup of grated cottage cheese (paneer)

Ground pepper and rock salt to taste

1/2 Tbsp cumin powder

Coriander leaves (fresh and chopped)
Salted or unsalted butter (at room temperature)
Vegetable oil (optional)
Preparation:
Mash the boiled (grated or chopped) potato, and add cottage cheese (aka paneer) to it. Also chop some fresh coriander leaves, sprinkle salt and pepper to taste, add cumin powder and mix it all properly. The bread roll fillinf is ready. Now sprinkle a few drops of water on each bread slice to flatten it a bit. Alternatively, you can apply slight pressure with a rolling-pin. Apply thin layer of melted butter and spread the potato-paneer mixture (just a small please). Cover the bread slice and press the edges. Give it a rectangular or an oval shape. Basically, you just have to roll the bread in any desired shape. Be sure the filling isn't coming out or the bread is breaking due to the filling or any pressure. Now that your rolls are ready. Place them on a baking tray in a pre-heated oven. You can brush the top of these rolls with a dash of vegetable oil for some shine (do this before placing them in the oven). Bake the rolls for 15 minutes at 180 degree Fahrenheit. Serve them with homemade tomato or mint chutney.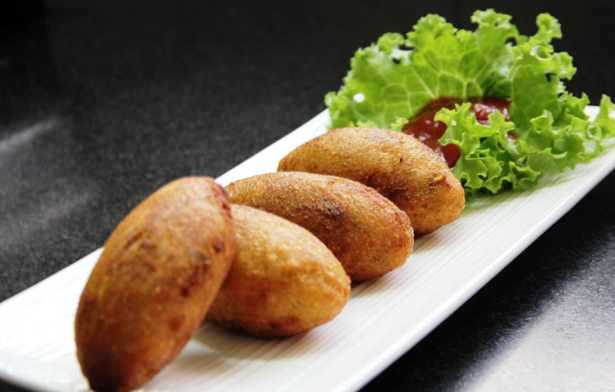 2. Cheesy Cheese Balls Recipe
Ingredients:
3 small potatoes

1/2 cup grated mozzarella cheese

1/4th spoon ground black pepper

Rock salt to taste

Fresh chopped coriander leaves

4 Tbsp gram flour (Besan) or 3 Tbsp of all-purpose flour or corn starch (Maida)
Preparation:
Boil 3 small potatoes and peel them (once they have come to room temperature). Now, mash them well in a big bowl. Add grated cheese, black pepper, rock salt and gram flour (Besan) or all-purpose flour or corn starch (Maida). Mix it well. Check the taste for salt and black pepper, if required add more. Now make small to medium size balls from the mixture. Heat oil for deep-frying in a pan. Add the balls to hot oil in batches. Take them out from the oil once they have turned golden brown in color and crisp when touched. The healthier option is to bake them in the oven at 280/300 degree Fahrenheit for 30 minutes. Serve them after having garnished the yummy cheese balls with coriander leaves.
Tip: You can prepare tomato or mint chutney at home and serve these cheese balls with these condiments. Besides, the adults can also indulge in the glory of these fluffy, yummy snacks, so you can prepare a batch for yourself. Make it spicy by adding mixed spices (garam masala), red and green chilies in the mixture for flavor. This version tastes best with mayonnaise.
So folks! Try out these easy healthy snack recipes right away!