Motherhood brings with itself an unparalleled experience, it's so beautiful and fulfilling that it's beyond words. However, for a working mother, it brings with itself tons of scrutiny at the workplace. I remember putting in that extra effort and extra hours just so that no one could doubt my competence given the fact that I was pregnant.
Everything was just fine until the baby popped out, I took extra months as leave and joined back post 8 months. It was quite a rude shock when I went back, the battle was to prove my mettle all over again. Fourteen years of experience seemed to have disappeared, I was being questioned and cornered like I was an intern. Read this real mom story to recovery.
Months later, I bagged an award for best PR and Communication in the South by a national business magazine and I presumed things to get better only to awake to tougher times. It was then I decided to call it quits. It was one of the toughest decisions. As a woman, insecurities come in gallons, as a mother they multiply by many-folds. I was unsure about my career, about my identity, and definitely about the paycheque.
But I told to myself, I am one of those few privileged women who do not have to earn to pay the bills, and so, if I in my privileged position, do not raise my voice, who will then. So, once I made up my mind and passed on the resignation letter, I felt liberated, I truly felt that I could be myself all over again. It's a clean slate now and I could paint my dreams. Well, they sound like poetry, and reality is nothing that you imagine.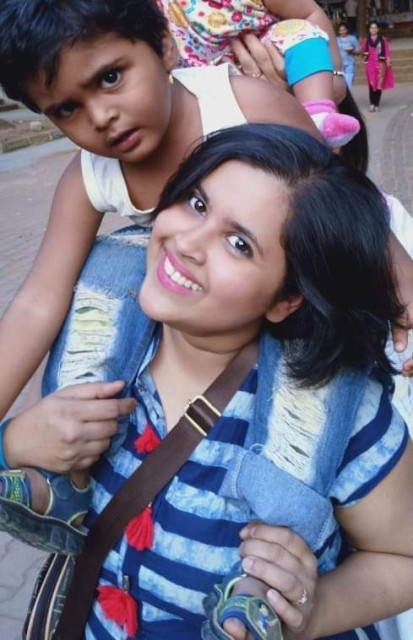 Verge of depression…
The first few months were depressing, to say the least, the absence of constant flow of money in my bank account was probably the last thing I fretted about, however, I missed that adrenaline rush, meetings, deadlines, projects, campaigns, the whole hullabaloo. The constant flow of advice on how to raise a baby and baby getting cranky all the time, made it worse. I was perhaps on the verge of depression when I rekindled my hobby as a baker, something I used to do during school time. It felt like therapy and hence, I go by the #bakingistherapeutic on Facebook and Instagram.
Well! As they say, once a mother… Always a mother. However, I still believe in keeping the individuality intact. It's a struggle to find time for oneself amidst the beautiful chaos, but it is totally worth it
How does your day start? 
My day starts at around 5:00 AM. That way, I get ample of time for myself. I start with meditation and chanting and follow it up with tons of introspection. I feel it's very important to spend some time with your own self, not just in a spa or salon or shopping but just with your inner self, broadens the horizon to a great extent. Being a mother of a 3-year-old, the routine does not involve any diversity. The usual sending the child off to school, prepping for meals, and looking after my son. I do bake occasionally and squeeze time in between for that.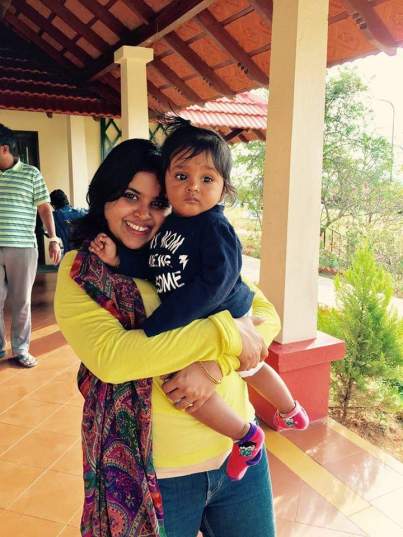 My son Trehan is back by 12:00 noon from school. Sans any nanny or help, it is then a roller coaster ride at home for me. 
I am a hobby baker, what that means is baking started as a hobby and I have just started baking professionally. Since I operate from home, I have the liberty and flexibility of time and I prefer indulging in baking in the afternoon or in the night.
Your key to juggling and creating a balance with your work and kids?
The moment we stop obsessing about our children and start putting a little effort into oneself, the balance is automatically introduced. A little bit of planning, courage to let go, harmony within self is a great enabler in creating a balance. Further, the mundane routine and growing age sap off our energy and it's important to include exercise and clean eating in your regime. My mantra is love and respects yourself to spread a positive vibe.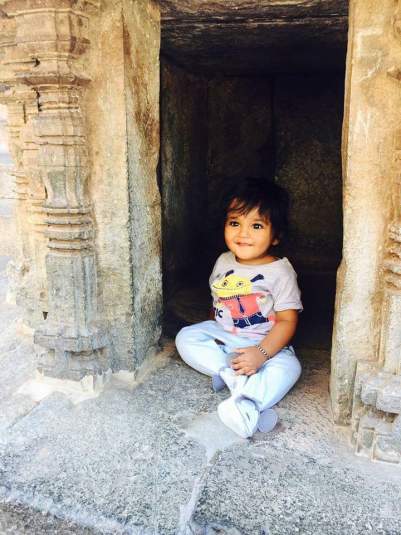 What is the most challenging part of being a mother? 
I think it's an ongoing process and motherhood is always challenging. But let's begin with stopping to glorify motherhood. Let's accept that it's not all happy tears, it's an extremely exhausting experience both mentally and physically and it's time we change the societal norms. Accept a situation and listen to your instinct and work accordingly.
Our weekends are not very different from weekdays as my son goes to a play-school only for a few hours. But, the usual, spending a little bit extra time, Subba taking him to a play-date or bike drive helps immensely.
Do you manage to get some personal time for yourself? 
I love my personal space – as I mentioned, I wake up early so that I get some time for myself. I occasionally and unapologetically indulge in lunch, films, coffee, salon time with my friends. I used to read a lot that has taken a hit and I plan to rekindle that soon.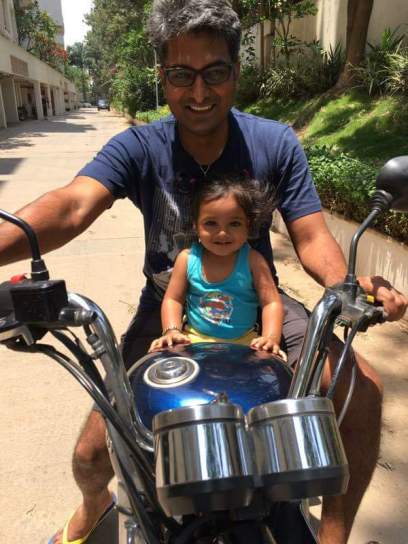 Any special parenting tips that have worked for you or those which were advised to you but didn't work?
Oh! Plenty…
1. Do not believe that motherhood is be all and end all, take out time for yourself
2. Division of chores is key and if for some reason it seems too far-fetched, in which case, I'd advise – let go of few to-do things
3. Always trust your child's instinct while feeding, do not overdo it. If a child is hungry, she/he will communicate that
4. Listen to advice with a pinch and sometimes with a sack of salt. Trust your instincts. There is a reason you have been chosen as the mother of your child, trust that and move on
5. Take it easy on household chores, it's fine to have a messy house, kitchen, etc, etc…
Don't be too hard on yourself and most importantly, work towards building your stamina, you will definitely need it.
What is your parenting style?
I would like to believe I am a fun mom but that's for my child to say 🙂 I don't reprimand him for being hyperactive or naughty, coz it's his age to be that, I am also a firm believer that the more you are exposed to nature, and natural things, like playing with mud, the more it helps to grow your immunity, so I let him be. However, I am tough on him when I need to discipline his behavioral patterns or about food, he gets to eat only what is cooked and if he does not eat it, I let him be without food till he realizes that he has no choice.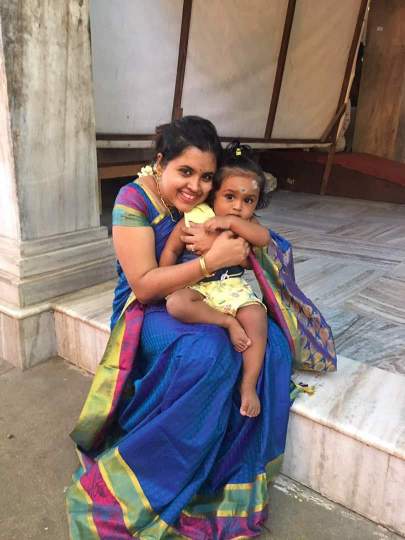 If there was one thing you could change about yourself at this point in life what would that be?
I wish as a society we change and go beyond the usual norms. I truly wish the companies are forthcoming and helpful towards new mothers.