This week, we meet a new real mom – Sonam Patel, a Kolkata-based mother of the adorable 4-year-old, Nisham (aka Nishu).
Our real mom has experienced an unthinkable ordeal, and it has taken a great deal of courage on her part to come forward and talk about how she has coped with the news of her newborn being infected by Rubella, also called German measles. Often, when a child falls sick, the entire family experiences the pain of the illness, especially the mother.
The unimaginable levels of stress that Sonam had suffered has finally found an outlet in the form of the story you are about to read — a story she could not tell until now.
Special children require extra attention and in almost all cases, the mothers as primary caregivers have to endure the most. Frequently, it is demanding and distressing, however, not Sonam. She wasn't meant to sit around and brood!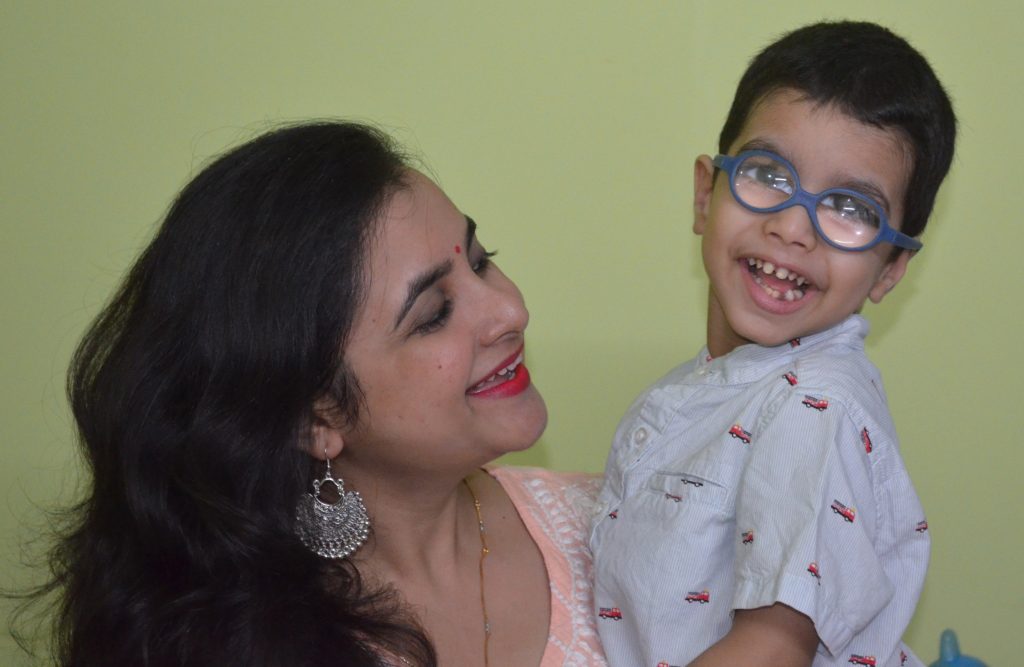 "My tumultuous motherhood journey," – Real Mom Sonam Patel:
Four months into our marriage I got pregnant. It was unplanned and frankly, I wasn't ready for a baby. I mean, I was a naive new bride, who was all set to graduate that year. Nevertheless, we decided to keep the baby.
The morning sickness settled in a couple of weeks, the scan and test reports were fine. Everything was looking up when I appeared for my exams around the onset of the second trimester.
When his growth came to a halt:
At the beginning of my third trimester, I went for a routine checkup. I will never forget that day! It was a cold December morning and the doctor said, 'Your baby isn't growing. We will have to schedule a Cesarean delivery. My due date was a month away. It was heartbreaking. I wept after hearing this news, and my husband, who after spending so much time consoling me, eventually had a nervous breakdown.
The big day arrived less than a week later. After a highly-strung wait and epidural, I heard the tiny squeal. It was a boy. He was shifted to the nursery, as is usually done with premature babies! I would only get to see him twice/thrice for breastfeeding. Strangely enough, I did not feel any special connection, all along I'd imagined a different kind of new mother and baby bond.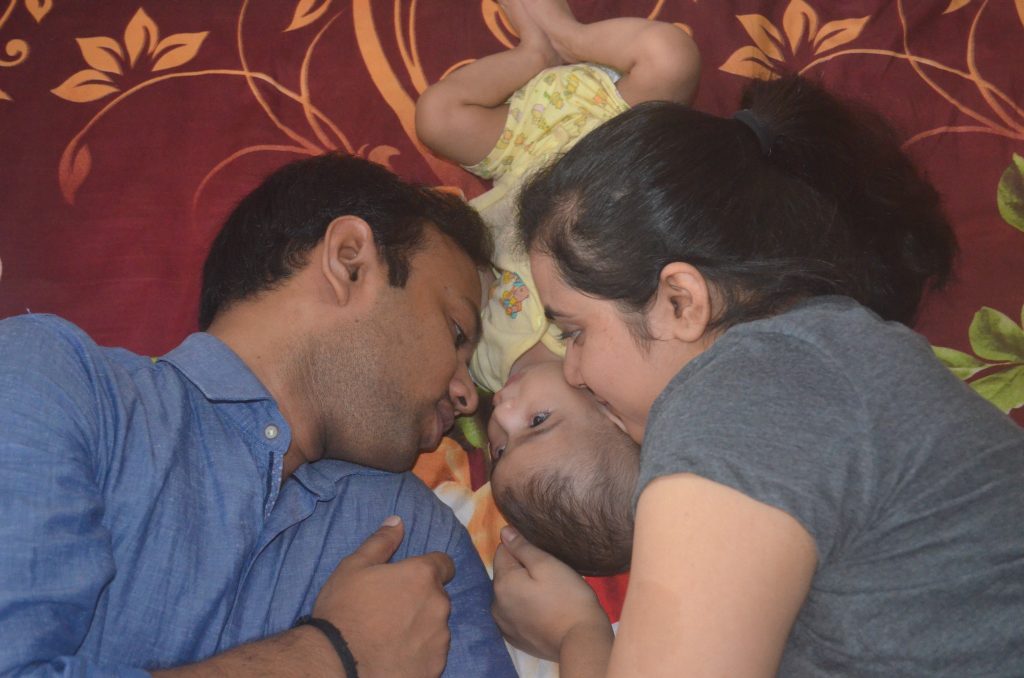 My world went upside down:⠀
The first three days were uneventful. However, on the third day, his calcium levels dropped dramatically. The doctor announced that the baby had sepsis and jaundice symptoms that my baby had potentially contracted a Rubella infection. My little baby was shifted to the NICU. My world shattered. It suddenly dawned on me what that tiny little baby meant to me.
The hospital discharged me, while Nishu remained in intensive care. That's when I realised what it felt to be a "mother". We rented a room near the hospital. Nishu was on antibiotics, and I longed to see him open his eyes. Five days later, they began feeding him with a tube.
We were being dealt one blow after another…relentlessly! It's not uncommon to get angry and then feel guilty for feeling that way. One of the biggest issues was the uncertain future that was staring at us and not knowing what to expect. 'Rubella caused that and so much more!
It affected his vital organs, his brain, eyes, ears, and heart. Nisham had a hole in his heart, and cataract, and massively delayed growth. If that was not enough, we were unable to learn about the condition of his brain functions since he was too small to go through an MRI, which in any case wasn't recommended. His hearing was impacted as well, later we were to discover that he had hearing loss in one ear.
You feel like a machine – You just keep going: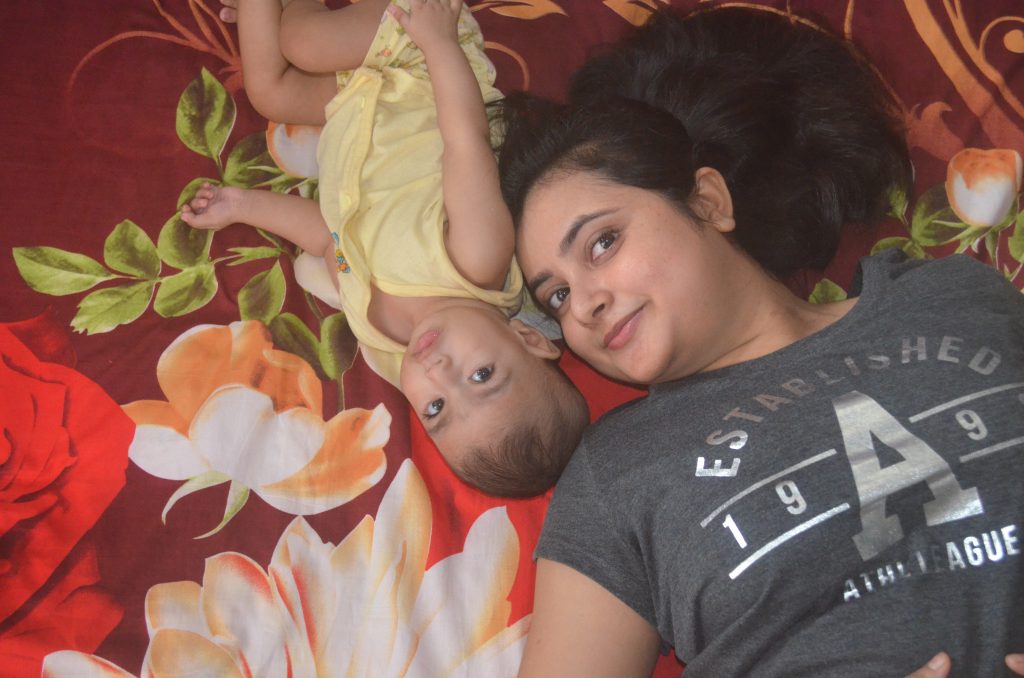 It broke my heart to see him in the incubator with all those tubes sticking out of his tiny body, his hands were swollen because they had to regularly draw blood for various tests.
I couldn't breastfeed Nishu, despite lactating heavily. Nevertheless, since his feed intake had to be tracked, only a fortnight later was I able to pump and feed him.
We were going home, finally:
After 3 weeks, in January 2017, we left the hospital with our baby. That's when we truly came face to face with the reality of the situation. He was fragile. Even a slight cough and cold could worsen his heart condition. He had to be kept in near isolation.
We gradually began to put piece our lives together, one small bit at a time. We had to deal with the situation. The first thing we did was to visit the ophthalmologist since eye surgery was the only solution for his cataract. But Nishu was underweight and so the surgery was ruled out. We could do nothing but wait.
The waiting room:
Unlike other babies, we couldn't be relieved when Nishu slept for long hours. We had to feed him every two hours. But the challenging part was that he would take up to an hour to drink 30 ml of milk. Sleepless night became a routine and pumping and feeding seemed like a never-ending cycle. Our lives revolved around pump-feed, repeat! My husband would stay up the entire night and would go to work the next morning. To this day, I still wonder, how he managed to go sleepless for several days at a stretch. We had to literally wait…for anything and everything to happen.
I was going through a phase when I was mad at God for letting this happen to me.⠀⠀
Nishu's weight was an issue, he wasn't putting on any. His heart would beat faster than usual and that consumed more calories. Finally, we began feeding him formula with supplements, and in three months, he reached the 3-kilo mark. He was now ready for his right eye surgery.
He is my strength: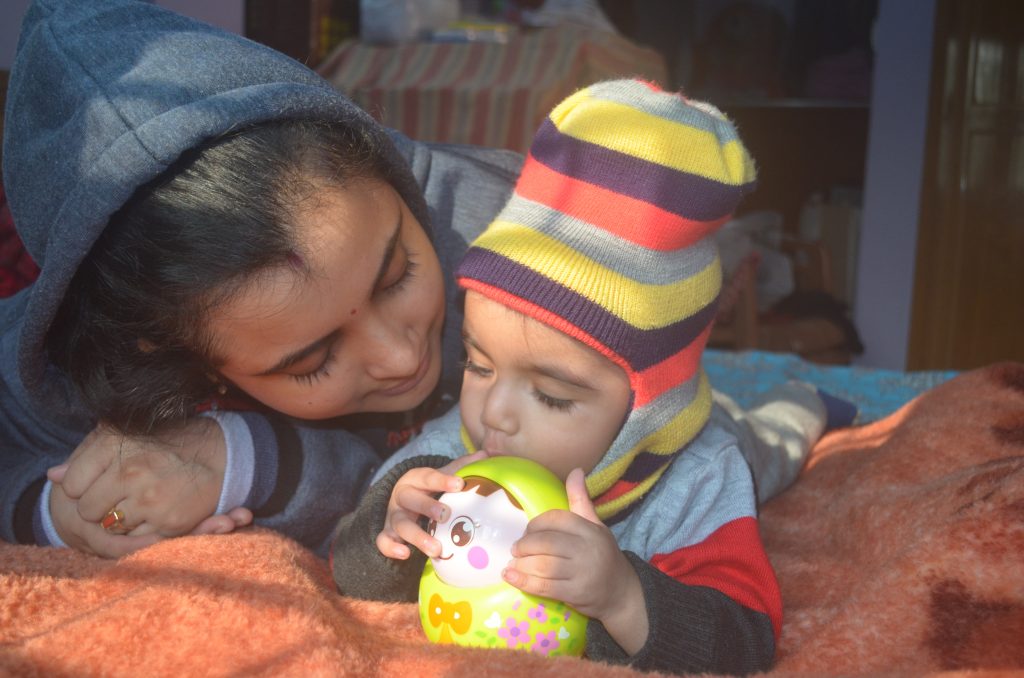 My son was only three months old when he had his eye surgery. He went under the knife for his heart procedure when he was nine months old. After physiotherapy, he started holding his head up steadily at 11 months. He started sitting before his second birthday and walked before his third birthday. He now wears glasses with power as high as +20. His developmental milestones are far behind. He is in special education sessions and will soon begin speech therapy.
Despite having spent most of his life in hospitals and therapy centers, Nishu has had the courage to fight back. And with him, we have fought too. His strength to cope up with all the odds is our strength too.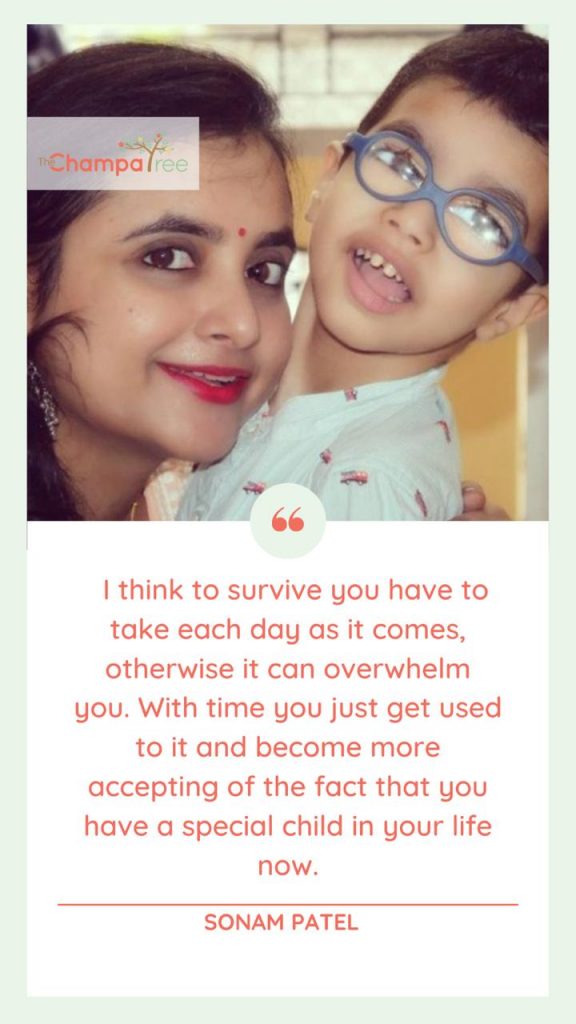 I think to survive you have to take each day as it comes, otherwise, it can overwhelm you. With time you just get used to it and become more accepting of the fact that you have a special child in your life now. You learn to derive more joy in your child's accomplishments. You stop comparing yourself to others. Instead, you begin to appreciate their uniqueness and their special qualities and then you discover how it has made you a better person.
"I was born and raised in a small village in Bihar where parents were just that – parents, nothing less, nothing more. They were providers, but they weren't exactly friends with their children. I could never tell them about so many things. I resolved that I was going to be my child's best friend."
I want to build that bond where my child can come and tell me absolutely anything:
I realize that this is not going to be easy, but I intend not to ever give up on trying to build that precious trust between us.
Today, pretty much everything in life comes with a manual, I wish there was one for motherhood! A mother learns new things about her child every day and often we are ignorant of her side of the story. For this reason, it's always the better choice to support her rather than to belittle and find fault with her.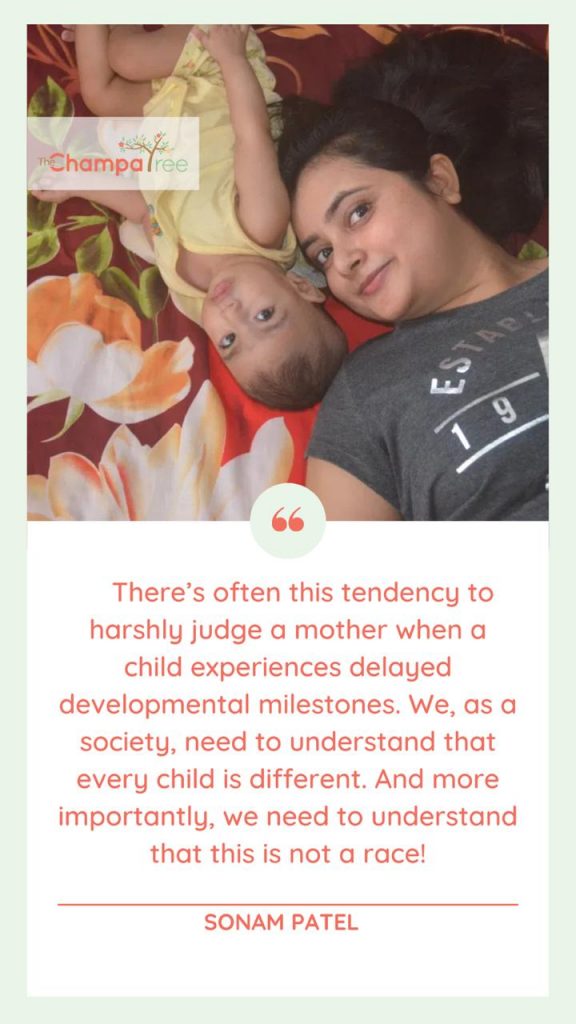 There's often this tendency to harshly judge a mother when a child experiences delayed developmental milestones. We, as a society, need to understand that every child is different. And more importantly, we need to understand that this is not a race!
Quit apologizing!
There was a time when Nishu would have the occasional public outburst, and people stared at me accusingly as if I had done something terribly wrong. Initially, it used to disturb me but it no longer bothers me. I don't think I owe it to anybody to inform them that my little son is a special needs kid, who's anxiety might be triggered by something as slight as a different kind of or colored light on the ceiling. So yes, it does become a bit of a challenge when we travel by train because Nishu is not exactly a fan of the train's ceiling lights! We just have to embrace it and stop being sorry for it. ⠀
Special kids need not necesarily look different:
People think I have not taught my child basic etiquette. Of course, I can't tell everyone that my little one is a special needs kid. His anxiety might be triggered by a seemingly minor reason. The lights on the train's ceilings are a nightmare for us. Whenever we travel by train it's very hard to manage Nishu.⠀
⠀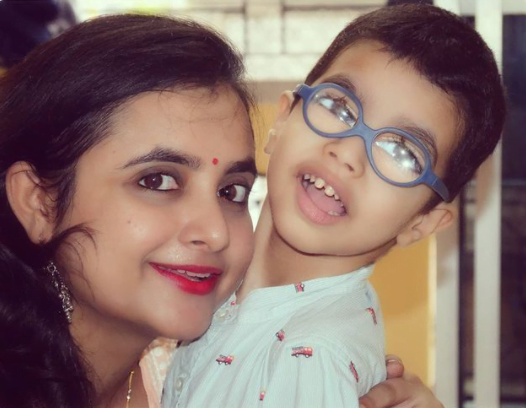 Spread the love:
I would like to believe today we understand that "special needs kids" don't necessarily mean that they have different facial or physical appearances. So for example, if you happen to see a child behaving differently, to begin with, stop staring at him or her—even if out of concern. Remember it's already challenging for the parents to handle such situations, let alone the fact that the little ones themselves are struggling to cope.
"Trust me when I say this, and I can say it with authority – parents may not be able to (not that they are expected to) explain the challenges that they face every day, but God alone knows that it takes enormous resources of courage, love, and patience."
Special needs children are just like all your children. They require all the things we give to our kids—love, courage, encouragement, support, and strength. Just like any other child. I feel lucky to be the chosen one. Without regret, I am blessed and proud to have Nishu. It is sometimes overwhelming, but he's mine!
I hope that someday societies, families, and people at large find a place in their hearts to accept special kids in exactly the same way they accept their own children. They don't deserve to get weird stares. Instead, show some love. No more name tags like "adhe tedhe" or "anokhe". It's the only way we can raise empathetic future generations.
Let's be kind to everyone. Let's spread the love! ⠀
To know more about Real mom Sonam Patel, follow her instagram.
Listen to her podcast on Radio Chimes!