This week, in our Real Moms Real Stories series, meet this ace photographer – real mom Khushboo Nanda, now a Nagpur-based Instagram mummy-star. Born and raised in New Delhi, Khusbhoo moved to Maharashtra after her marriage in the year 2011.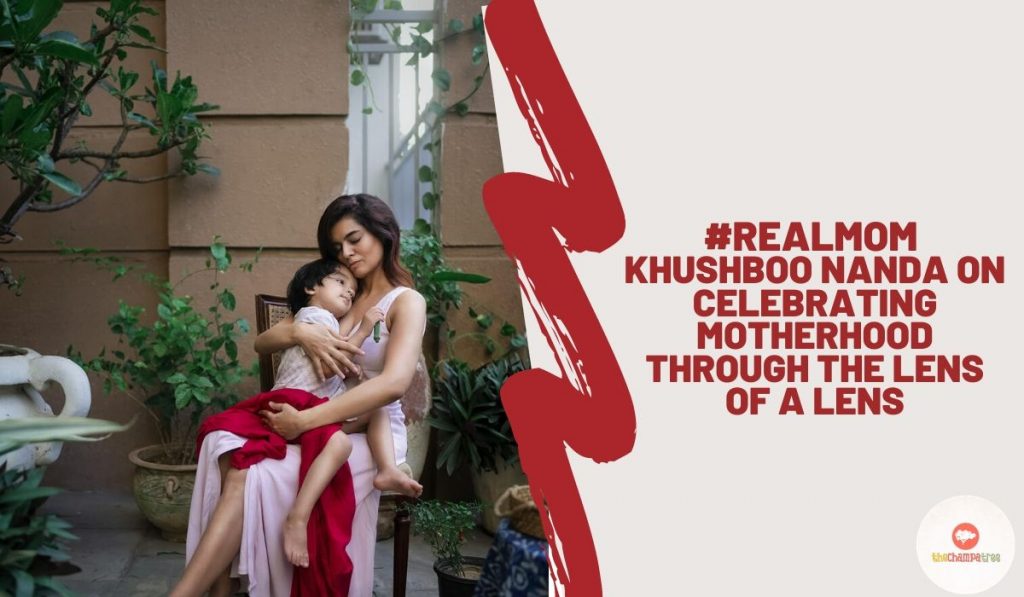 The real story behind this 'real mom'
Apart from being a wife and a mom, Khusbhoo is someone who has an uncontrollable and consistent itch to tell stories.
She went to NIFT, New Delhi which is one of the best design schools. Graduated in accessory designing.
She got her first DSLR while she was in college. Even though she was blown away by the kind of pictures she could take with it. Her date with the DSLR was short-lived. After weeks of photographing the streets of New Delhi bathed in the gold morning light, she moved on. The camera lay in her attic, forgotten.
It wasn't until she had her son that she revisited photography. This time it was combined with a powerful tool, the one built on maternal instincts, and love, that for/from a child. Another tool that has helped her a lot. The fluffy, lovely Photoshop.) With each picture, she clicked, her 'then date' turned into a fling, and soon took shape of a full-blown love affair.  (The kind that keeps you all at night and sitting in a front of a computer screen.) 
Got a story to tell? Are you a super juggler mom? Do you have a battle story to share? Get motivated to share your journey with us. Click here to submit your real story.
Do we tend to glorify motherhood?
Well! I absolutely agree with you and I don't know about others. All I know is that we are all winging it and doing our very best while putting our hundred percent into the well-being of our little ones.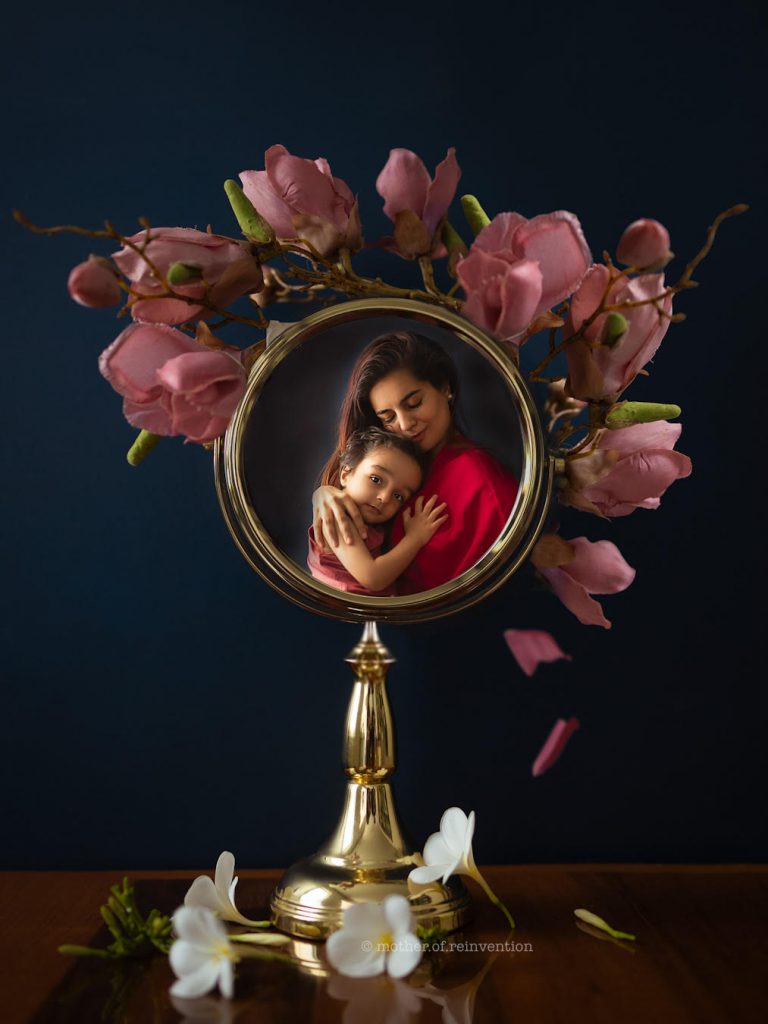 They say it takes a village to raise a child – Tell us something about your village?
Well! To raise a child is not for the faint-hearted. It's a job! And so I will gladly take all the help I'm offered. From family and friends. Sometimes you need a shower without persistent banging and a face stuck to your bathroom door.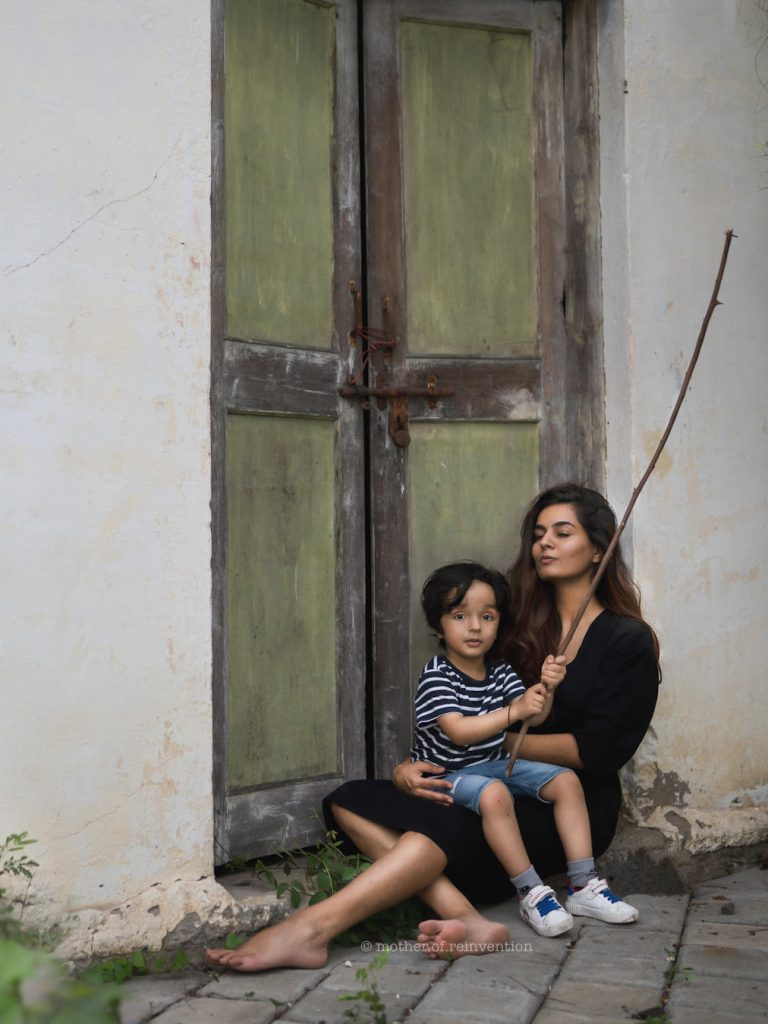 Was there something your parents did when you were a kid that you swore you'd never do yourself?
Oh! Making me do my sister's holiday homework.
They'd often laugh and say there is no unsubscribing once you've had a sibling.
What is it like being a working mom? What would you change?
I think when it comes to work, I'm very lucky to have the best of both worlds. I'm mostly working from home and so I'm around my boy most of the time. At times when I'm shooting, I have my in-laws to fill in or my husband does.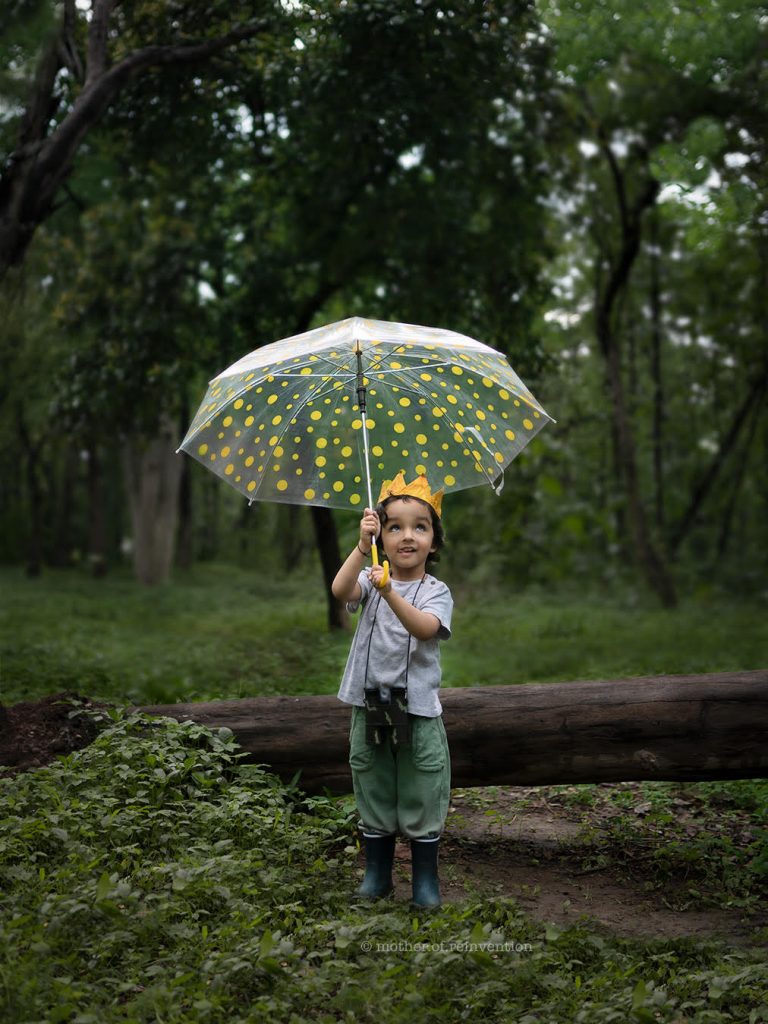 Have you ever done something really impulsive? How did it go?
Gosh! It takes me back in the day. I've always been a super impulsive person. During my teenage/college years, I really tortured my hair. I experienced. I would cut it short, colored it, permed it, straightened it. There's more…
I'm an impulsive shopper and I'm always returning stuff. In fact, they make jokes about this in my family.
What do you want or wish most for your son?
I hope to raise him as a grounded and compassionate boy who's environmentally conscious. I hope I can nurture his talents and help in his journey to discover his true passion.
I also hope to raise a joyful individual who believes in the good that remains in people.
Your inspiration?
When I was young, I romanticized the idea of going to a cafe and ordering a nice coffee and savoring it while and enjoying soft soulful music. "That's how you get your best ideas," I would tell myself. But things are quite different. Reality versus expectations is underrated. My best ideas come when I'm in utter chaos. They come from the things that go unplanned every single day. Like stepping on a Lego and spilling my coffee or missing my son after I've left him for less than a minute.
I have a journal where I pen down my thoughts and ideas but most of the time I take the easier route. That is to make a note of it on my phone.
Follow her on Instagram!