Winter has set in, in full swing. And you have been blessed with a bundle of joy. The newly born child needs extra care as the extremely low temperature is not good for it. As a new mother, you might be wondering what baby care products you should use. The market is especially flooded with so many of them, anyway.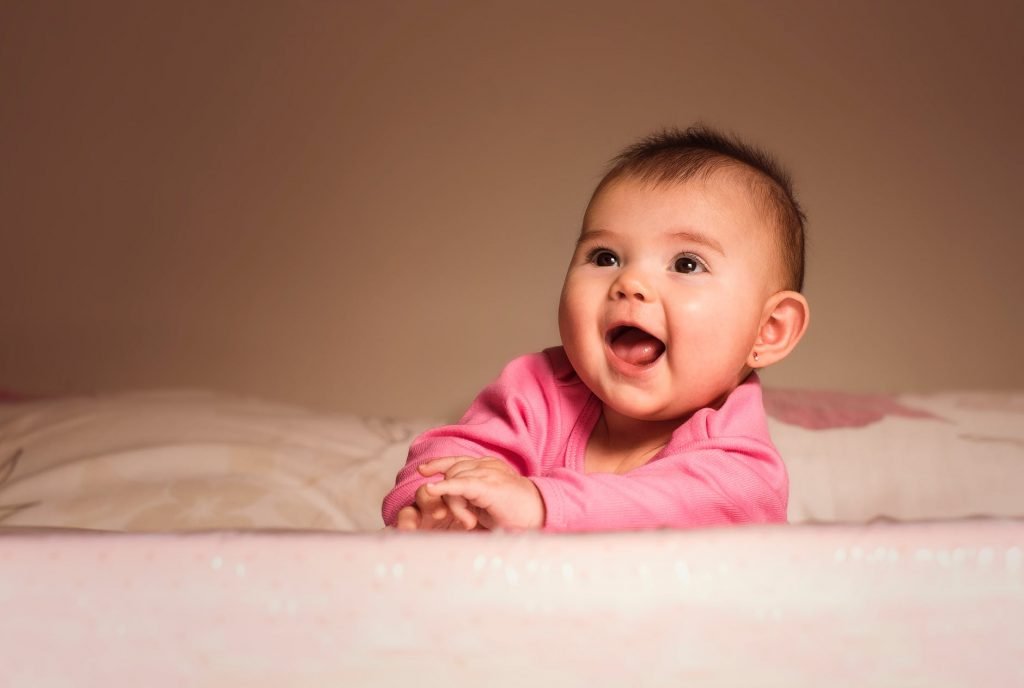 As a new mom, I had a tough time, trying to figure out which baby child care products I should use at different stages. After a lot of trial and error for both my little ones, here is a thought-through and well-curated list products for the baby I have compiled that might help you opt for the right product for your baby.
Before I share the list of ideal baby care products…
A Few Pointers to Keep in Mind Before you Purchase it Online or at Retail:
1. Mild and Gentle
A newborn's skin is extremely delicate. So choose a baby care product that is mild and gentle on the skin and helps to keep the skin soft and supple.
2. Mineral Oil and Petroleum-Free
Paraffin and mineral oils are crude byproducts that lower the price of the products. They block the pores of the skin. If you will use baby child care products with these ingredients, your baby's delicate skin will gradually lose its suppleness and shine.
3. Paraben-Free
Paraben is a petroleum-based preservative. It causes dermatitis, allergic reactions and alters estrogen levels. It is widely used in creams, lotions, and shampoos to increase the product's shelf life. If it is not advisable in an adult's product, can you choose baby products online or at retail shelves that contain paraben?
4. Phthalates Free
Read up the label before buying any of the baby child care products for your little one. Make sure it is phthalates free. Phthalates are used to soften plastic, so what will it do to your newborn's skin? It is also believed to alter estrogen levels.
5. Mild Fragrance
Your baby can be allergic to fragrance as it definitely will contain some chemicals. It is best to choose a baby care product for your little one, whose fragrance doesn't irritate or cause any allergic reaction.
6. Talc Powder
The sweet-smelling fragrant talc powder is not as simple as it looks. It can become the cause of allergies and breathing problems for your little one if by any chance it is a part of your everyday schedule in your baby care products.
Here's a List of Baby or Child Care Products for your Newborn that you can Choose From:
1. Massage oil
A good massage works wonders for the newborn baby. It strengthens the bones and muscles, aids in digestion, improves blood circulation, relaxes and soothes the baby. For the massage to be effective it is important to choose the right kind of oil.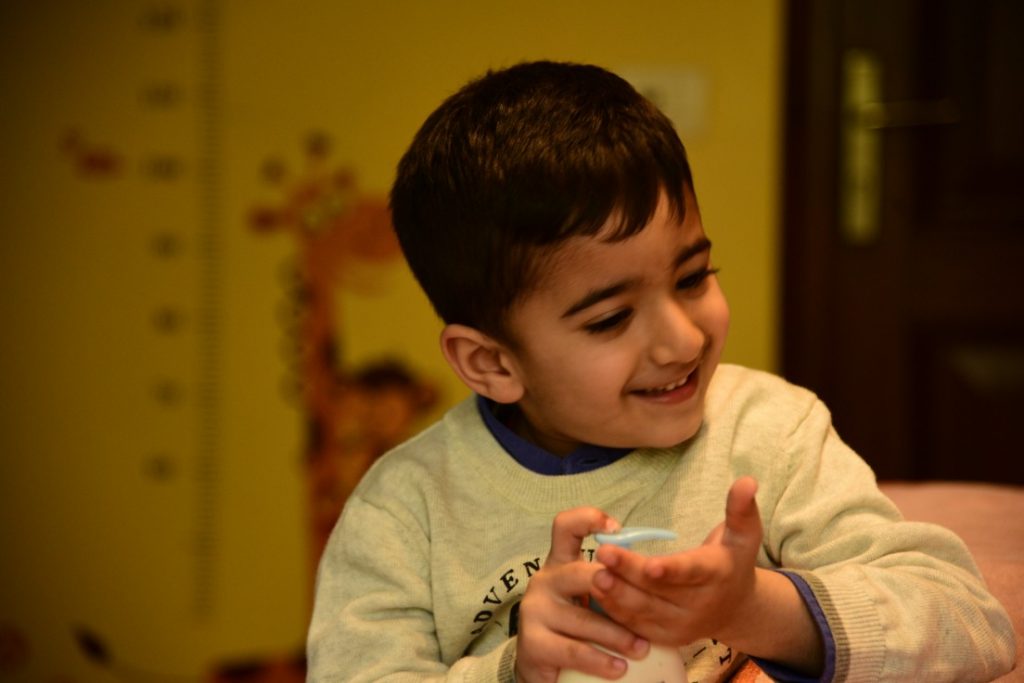 TCT and my recommendation: Dabur Lal Tail is one of the most trusted amongst several products for baby available at retail or online which is safe and effective. This Ayurvedic oil works wonders for the baby's overall growth. It is cost-effective and when can easily find it in baby products online.
2. Hair Oil
It is important to provide nourishment to the little one's hair from the start.
TCT and my recommendation: Mamaearth Nourishing hair oil for babies is one such baby product that is easily available over the counter as well as online.
3. Baby Soap
A good warm bath after a massage will put the baby to a comfortable deep sleep. Choose a soap that is chemical-free and mild and gentle for your baby's skin.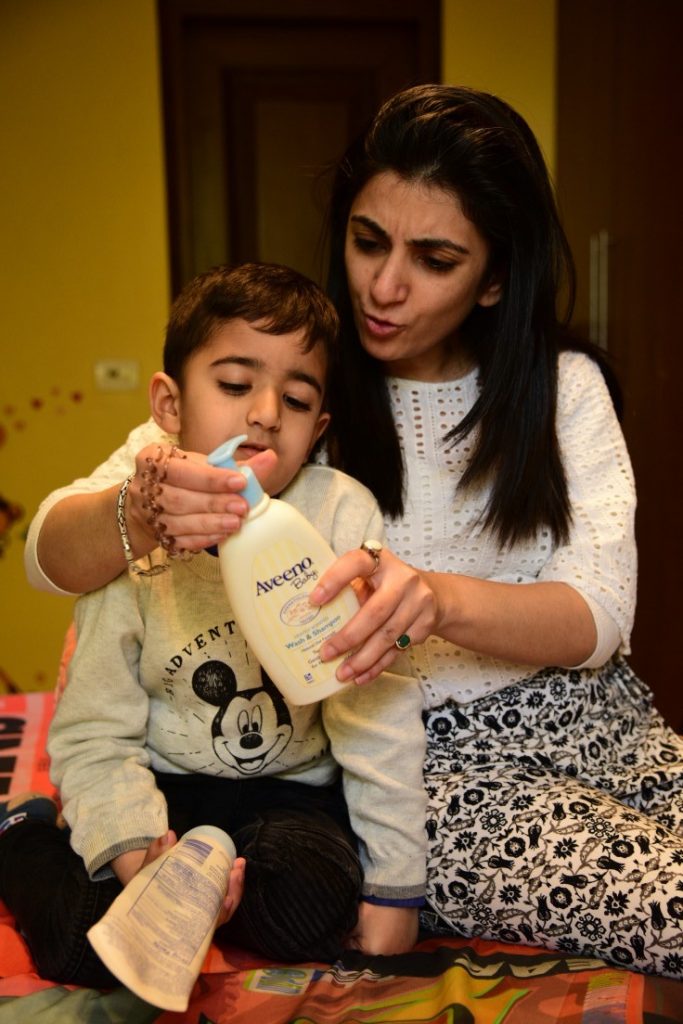 TCT and my recommendation: Aveeno Wash and Shampoo and Himalaya Gentle baby soap or liquid wash can be your pick here.
4. Shampoo
It is also preferable to go for a baby care wash that is head to toe.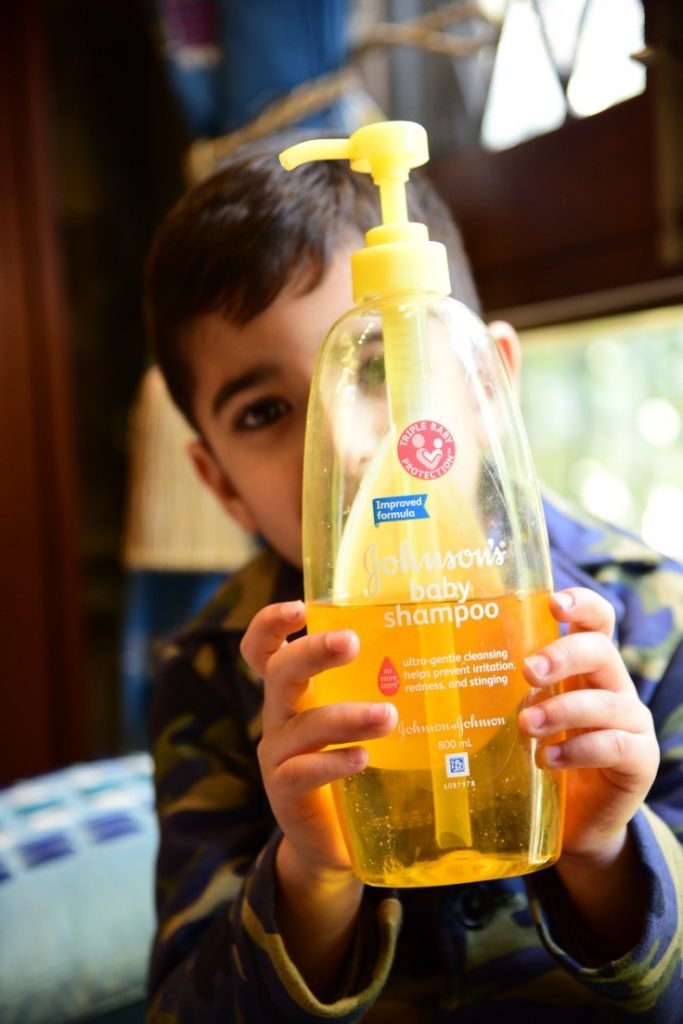 TCT and my recommendation: Cetaphil Gentle wash and shampoo and Johnsons & Johnsons (head to toe) is very gentle on the baby's delicate skin. It provides hydration and moisturization for the healthy development of the baby's skin. It is paraben-free, soap-free, has no mineral oil and is non-irritant on the scalp skin. It also tears free. Easily available online, it is a little on the expensive side.
5. Body Lotion
Winter months require more care. A good baby lotion hence becomes a must.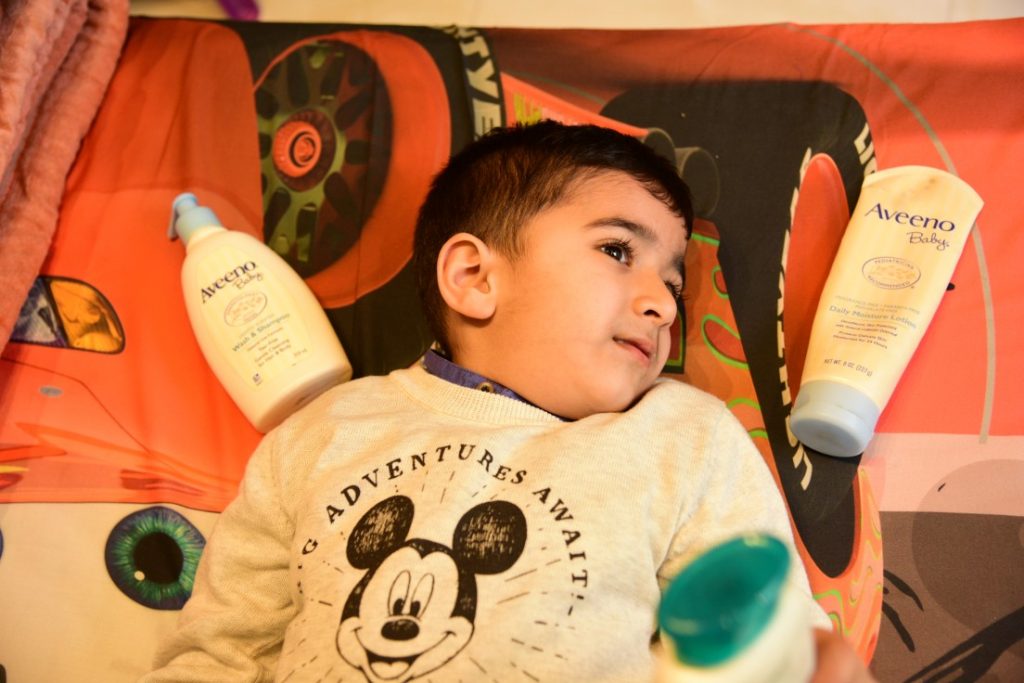 TCT and my recommendation: Chicco Baby Moments body lotion is made out of extracts of olive, chamomile, jojoba, rosehip, and Vitamin E, it is an ideal lotion to protect your little one from dryness and irritation. You can also opt for Aveeno Daily Moisturizer and Lotion online or from any local medical store.
6. Body Milk
For the newborns who require extra care, there are baby child care products available in the market for that extra care.
TCT and my recommendation: I tried Sebamed Baby Body Milk for my second baby, who is November born. It has the goodness of shea butter and sweet almond oil: a combination that works wonders for the baby's extra sensitive skin. Though a little expensive, this baby product is worth the cost.
7. Baby Powder
When you buy powder for your little one, keep in mind it has to be talc-free. Baby powder also needs to be used in moderation or else it can cause breathing problems in infants.
TCT and my recommendation: The Moms Co. Talc-free has Organic Chamomile, Calendula d Jojoba to soothe and keep your baby's skin dry.
8. Baby Cream
Apart from the baby lotions and baby milk that you use, it is also good to carry a baby cream along for a quick application when required.
TCT and my recommendation: Himalaya baby cream is quite good for such purposes. It is an excellent combination of olive oil, country mallow, and licorice that assures safety for your baby's skin.
9. Diaper Rash Cream
A diaper rash is one of the worst nightmares for both you and your baby. There are many creams and ointments in the market that promise to take care of the diaper rash, but fail to deliver.
TCT and my recommendation: Sebamed rash cream will not disappoint. It is mild and effective for daily use, especially for dry skin and cures blisters and diaper rashes.
10. Sunscreen
Yes, your baby also needs sunscreen. During winters, we tend to take the baby outdoors more than the other months for that required dose of sunlight. While you let your baby bask in the sunshine and take the dose of Vitamin D.
TCT and my recommendation: Mamaearth's mineral-based sunscreen should be a good buy. The zinc oxide and calendula combination help in keeping the little one's skin protected and nourished.
You can make a list of baby care products that you require and prioritize it based on 4 seasons round the year. Almost all the products today are available online or in the neighborhood medical store. You need to make a choice based on your needs and of course budget as to what baby child care products will be suitable for your little one. Enjoy the motherhood period as you take care of your little one, and share if there are any more products you would like to add to my list.
Do you have any specific products for the baby that you gave used and recommend? If yes, send in the comments for us to review and share our feedback.