Currently, every parent who cares about their child's full development should be engaged from early childhood. To date, you can find special toys, furniture that contributes to the child's rapid development, and the appearance of his interest in everything new. Playing, you can develop much faster.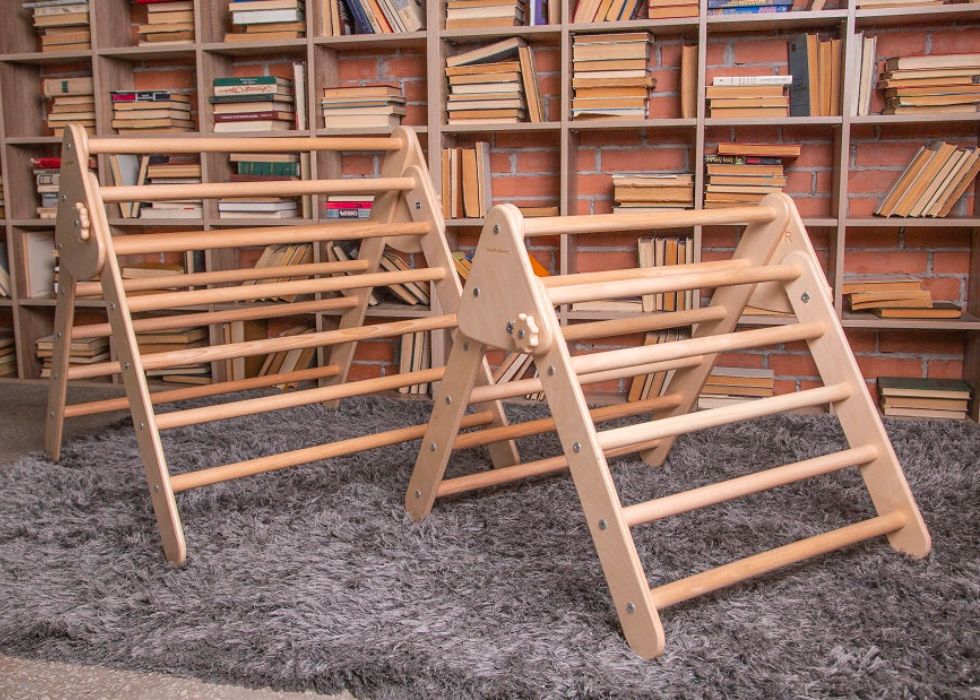 Features of Montessori furniture:
The site presents a variety of montessori toys and furniture – these are:
1. Climbing arches
2. Montessori ramps
3. Pickler's triangle
4. Balancing boards, whole sets that contribute to the significant development of each child.
These toys are suitable for development from early childhood, some even from birth. The main feature of these toys is that they are made of natural wood, are entirely safe, and cause real interest in the child.
Triangles are the most popular among the collections on the site. They help the child develop fine motor skills, coordination, ad logical thinking. At the same time, the child is actively developing because by practicing on such devices, the child trains his muscles and develops significant coordination. The furniture choice depends on the child's age, and on preferences. Wooden arches are designed to become natural helpers.
Parents can watch, and the child can play on them independently, while they are suitable almost from birth. The child can climb on them, and move around, there are steps quite close here, but at the same time, parental control is required. They must be nearby. This device can be used as a tunnel, bridge, playhouse. The main thing is to develop imagination to give the child pleasure. This is an excellent development of fine and large motor skills.
A variety of Montessori subjects for children's development:
All products are made of natural materials. Arches offer different sizes for very young and slightly older children who need more space, in which case the structure can be used for up to 8 years. The Pickler triangle pursues similar goals. This is a structure under which a child can lie from birth, and use it as a house where you can hang toys. Then he can climb it safely, accessible to the youngest children and the structure is entirely stable. It will never turn over. You can choose different colors of the stairs so that they fit into the interior, arousing the interest for the child.
No less attractive are the balancing boards, which can be used as small swing. Children really like these boards. They can perform various movements on them, and develop their coordination. It is an excellent all-around development of the child, his thinking, and muscle mass.