My earliest memory of doing things with the family involved going for movies. Though I remember dozing off halfway through some of them, most of them managed to make an everlasting impression on my developing mind. (Not to mention that watching English movies played a pivotal role in building up my vocabulary as well.) Here's a list of 20 good movies to watch for kids (and with kids).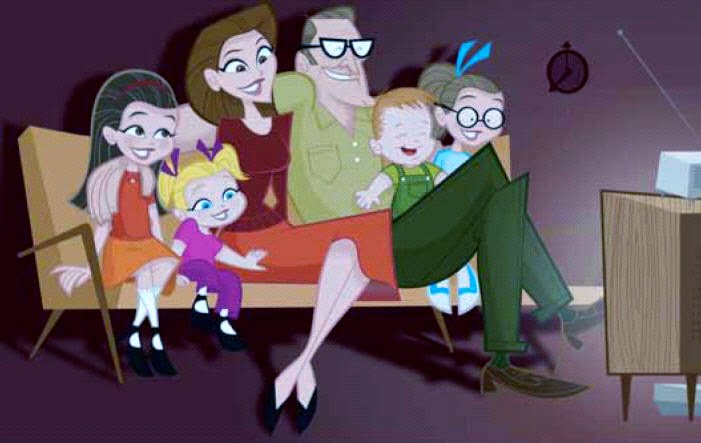 There's something about the talkies that fascinates each age group. Imagine a child witnessing such a larger than life thing. It sure is going to be an experience he/she will remember for a long time. Why not use this medium to teach them some life lessons then? A good movie for kids, would be the one where the child is not only entertained but also manages to learn something, don't you agree? Where sometimes we as parents and teachers might fail, movies can be a better medium to get the point home. So, if you have ever wondered how to teach your child the important lessons of life creatively, then this post is your answer! Today, let's take a look at 20 such really good kid movies which you can watch together as a family and can also teach the kids something new.
20 Good movies for kids to watch anytime, any day:
1. Baby's Day Out
This one is liked by children and adults equally. After all, who wouldn't like such an overload of cuteness? And it teaches your baby that no matter what, everything will turn out fine. Despite the bad guys trying so hard, there are always people who will look out for you.
2. Jumanji
A game board that turns live? It sure will tickle their imaginative side. Let's not forget that there's Robin Williams, whose mere presence in a movie guarantees a laughter ride.
3. Casper
Who says ghosts are bad? There are not only ghosts who are cute and sweet, they can even be your best friend. Which kid wouldn't love that?
4. Up
One of the finest animations of all time. Full of optimism as the movie explores a beautiful bond between a 78-year-old balloon salesman named Carl Fredricksen and a small chubby boy who intrudes on the widower's dream! This movie is so funny and entertaining at the same time that it brings out the child in me every time I watch it.
5. Mrs.

Doubtfire/Chachi 420
There's Robin Williams again and how!! This one remains one of my most favourite movies even today. It has me in splits every time I watch it.  If you're more of a Bollywood buff you can opt for the Hindi version of it too, which is Chachi 420. This one's a laughter ride as well.
6. Masoom
This was probably the first realistic portrayal of children in the Hindi cinema. Urmila Matondkar as the older sister, the younger and cute sister (whose name I do not know), but of course the unforgettable kid was Jugal Hansraj – oozing with all that Masoomiyat (innocence), it sure is a treat for adults as well as kids. Of course, there's the "lakdi ki kathi' song which is sure to become your child's favourite 🙂
7. Sound of Music
This classic film is rich in character, music, and story, as well as filled with positive messages. There might be a little curiosity related to the Nazis and World War II after they have seen the movie, but I am sure you will be able to handle that.
8. Honey, I Shrunk the Kids
How about science fiction coupled with some kids? This is every kid's adventure ride!!
9. Mr. India
There is an orphanage, a bunch of naughty kids, and to top it all, there's a watch that enables the wearer to become invisible. Exciting, right?
10. ET/ Koi Mil Gaya
You can go for either of them. But I would recommend both as they have been done very differently and both convey a different message. Let your child be curious about the world beyond.
11. Home Alone
Sometimes parents make mistakes too. If you get left behind and are forced to stay alone at home, don't be scared. You can survive. 
12. The Pursuit of Happiness
Parents need to know that Will Smith will draw kids to this movie. But it's not an action flick or slapstick comedy — it's an inspirational and emotionally wrenching story. It includes some very sad scenes between family members, as well as a couple of emotionally scary ones. But it does teach a few important lessons too.
13. Finding Nemo
Animals love their freedom too. Let them be in their natural habitat.
14. I am Kalam
There are children in our country who want to be educated but are not lucky enough. Show them this one so that they value the power of education and to teach them a lesson or two in friendship.
15. Chak De India
Hard work and skill is important for winning, but so is teamwork. This is one of the best movies for teaching them these values.
16. Lagaan
If your child is a cricket lover, this one is sure to touch him. And even otherwise, this is a must-watch for every child, as it highlights not only the past of India but even teaches things like teamwork, how to convince everyone for a good cause and most of all, compassion.
17. Swades
Pursuing your dream is good, but when you are emotionally drained. Devotion towards the nation and putting your skills to use for a good cause will give you that emotional relief.
18. Taare Zameen Par
Every child is indeed special after all. 
19. Inside Out
This is one movie every child will understand and relate to. It will also help them understand their emotions better.
20. Charlie and the Chocolate Factory
There's always hope, for everyone. They are sure to love this one, with all that chocolate and such a convincing portrayal of Willy Wonka by Johnny Depp.
Subscribe to Blog via Email
Image source: 01, 02, 03, 04, 05, 06, 07, 08, 09, 10, 11, 12, 13, 14, 15, 16, 17, 18, 19, 20, 21