"Life doesn't come with a manual, it comes with a mother."
Indeed! Being a mother is a beautiful experience.You love your little munchkin chasing around you 24*7 and creating memories. But sometimes, motherhood challenges you with the ins and outs of life. When it comes to taking care of the baby, the majority of my thinking revolves around the idea of best possible ways to provide proper nourishment to my child. For instance, their nutritional requirements are higher as compared to an adult. Also, during winter, the baby's skin is prone to moisture loss, thus their skin turns dry quickly.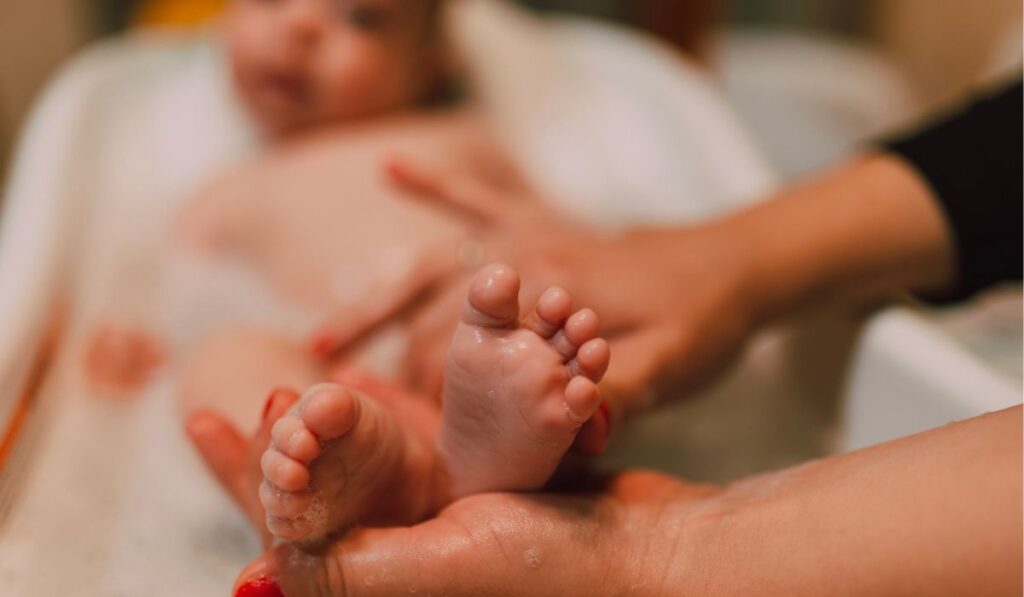 And because our babies' skin is very thin and sensitive. Therefore, they are more likely to suffer from irritable skin problems in comparison to adults. It is thus very important to provide them with the best care every day.
Grown organically, these baby care products' ingredients are 100% safe for babies and for the environment. Organic products are free from nanoparticles, microplastics and GMOs. They also contain biodegradable and natural ingredients. As much to say that babies' skin is protected from hard chemicals and potentially dangerous substances.
That is why when it comes to skincare which plays a pivotal role in a child's overall development, I only count on organic baby skin care products. While I was searching for the best organic skin care products, I came across Pure & Beyond by R for Rabbit, the brand that aims to provide the best and purest baby products. Furthermore, it has a strong community of 1.5million customers and formulates baby care products that can withstand all seasons.

If you are a new mother and not sure which products are best for your baby for this winter season, I would suggest picking baby oil, moisturizing lotion, and other range of baby products offered by R for Rabbit. So, here are some of the best products that I prefer over other brands.
Pure & Beyond is the best range of natural and organic baby skin care products:
This unique offering by R for Rabbit protects your baby from chemicals
R for Rabbit has a vast range of organic baby skincare products. The products are dermatologically and paediatrician-tested and have a balance of ph 5.5. The products that I highly recommend for every child are –
1. Pure and Beyond baby oil
In every Indian household use of oil is very common for the nourishment of a baby's skin and scalp. This R for Rabbit baby oil from the range of organic skin care products has sesame, almond, and oatmeal in it. You can use it for both massaging your baby's skin and also for nourishing their scalp.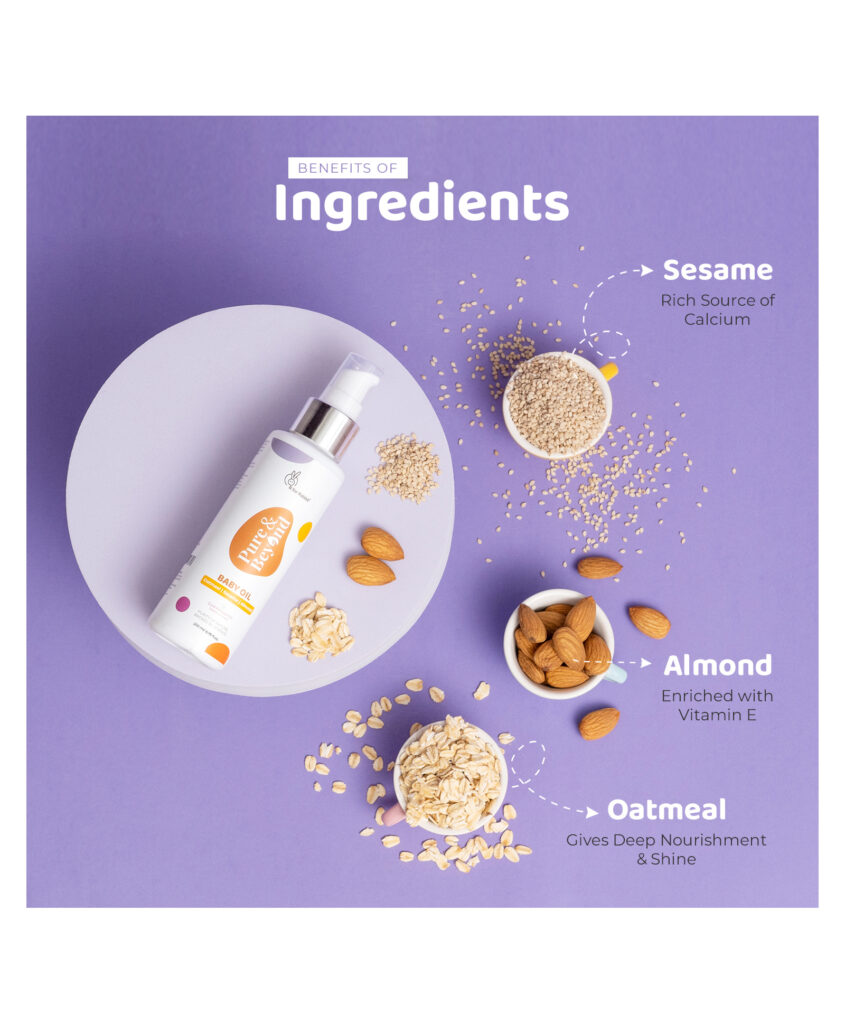 Benefits of this baby oil
1. Baby's skin gets the much-needed calcium due to the presence of sesame in it.
2. Oatmeal provides an adequate amount of nourishment to the baby's skin.
3. The presence of almonds in this baby oil makes it a rich source of Vitamin E.
2. Pure and Beyond body moisturizing lotion
A child's skin requires more nourishment compared to an adult's. The moisturizing lotion from the baby skin care products range of R for Rabbit moisturizes every skin type and provides the required nourishment to the skin.
Benefits of this moisturizing lotion
1. A mix of several plant-based products such as lavender, oatmeal, shea butter, and IFRA make the baby's skin soft.
2. Quickly gets absorbed in the skin, and shea butter in the baby lotion hydrates the skin.
3. The pleasant smell of lavender helps the baby to relax.
3. Pure and Beyond head-to-toe body wash
Every child enjoys their bath time. As a mother, I make sure that my child's bath time remains safe and playful. I use this body wash for my little one as it enriches my baby's skin while keeping it hydrated and nourished. The body wash is made using all plant-based ingredients including oatmeal and shea butter.
Benefits of this head-to-toe body wash
1. Due to low pH, the body wash guarantees a tear-free experience for your child.
2. Cleanses the baby's skin with one wash.
4. Pure and Beyond baby powder
Baby powder offers your baby a refreshing feeling after a bath. Also, it is free of corn starch and talc and has the nourishment of lavender, oatmeal, and arrowroot.
Benefits of this baby powder
1. The products contain tapioca and arrowroot starch which absorbs extra moisture from baby's skin and keeps them safe from rashes and allergies.
2. The presence of lavender calms the senses of the baby.
5. Pure and Beyond baby shampoo for kids
You need to care for your baby's hair in the same way you care for your baby's skin. This Pure and Beyond shampoo from R for Rabbit takes utmost care of the scalp and soft hairs of your child.
Benefits of this shampoo
1. This baby shampoo deeply nourishes the baby's scalps.
2. The smell of lavender keeps the baby calm. Also, avocado in the baby shampoo promotes hair growth.
6. Pure and Beyond baby cream for kids
Baby's skin needs to be hydrated all the time and pure baby products like baby cream from R for Rabbit can keep the skin smooth and soft. The cream is prepared using several plant-based ingredients which keep the skin moisturized for a prolonged period.
Benefits of baby cream
1. After applying the baby cream, there is no stickiness on the skin.
2. All the pure ingredients, such as oatmeal, lavender, and milk nourish the skin from the inside.
7. Pure and Beyond baby soap
The primary ingredients of this baby soap are oatmeal, lavender, and shea butter. The ingredients give a mild fragrance of lavender making bathing fun and enjoyable.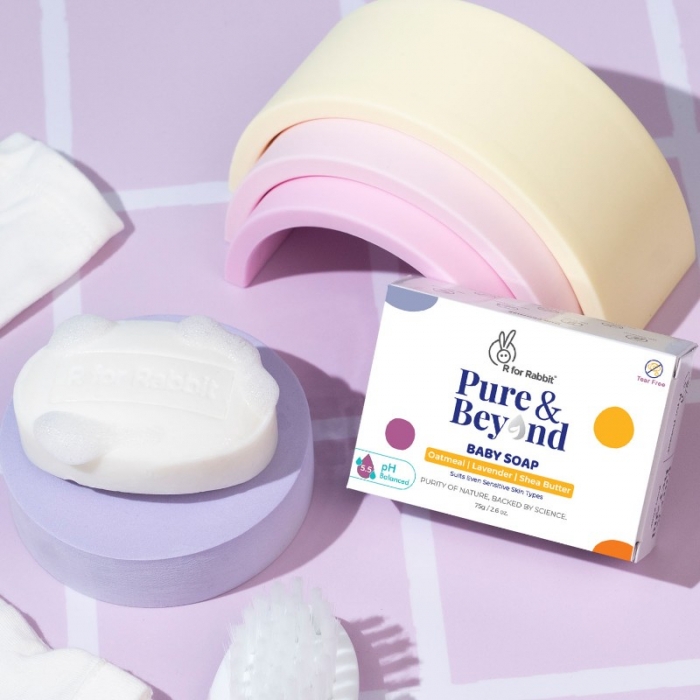 Benefits of this baby soap
1. It has a pH of 5.5 which is ideal for a child's skin.
2. Oatmeal in the soap provides much-needed nourishment, whereas shea butter keeps the skin hydrated throughout the day.
8. Pure and Beyond sample bathing care kit
This kit from the baby bathing range of R for Rabbit contains a baby soap, a baby shampoo, and a baby body wash.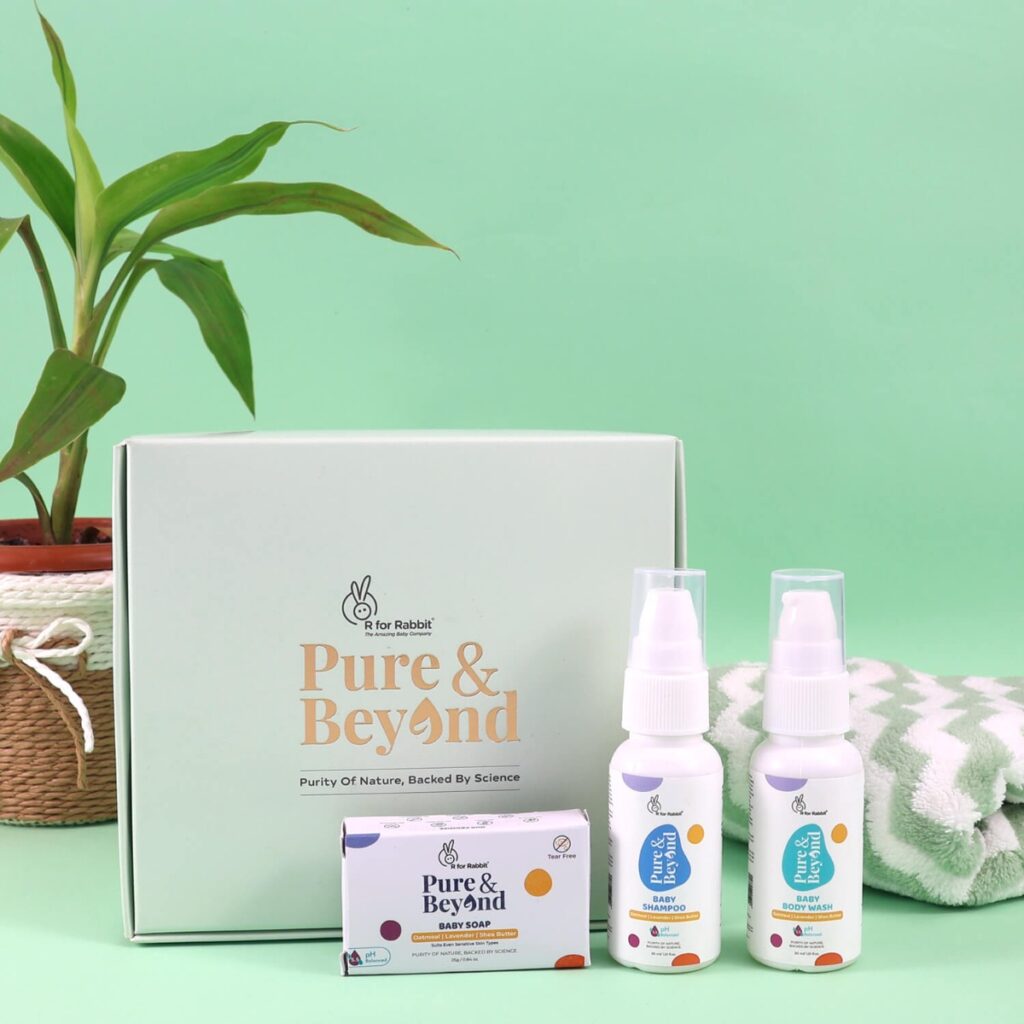 Benefits of this bathing care kit
1. Baby soap keeps the skin hydrated and smooth.
2. Baby shampoo promotes hair growth and nourishes the scalp of the baby.
3. Baby body wash makes the baby's skin soft and smooth
Conclusion:
Summarising this, as winter is around the corner, it is high time to take more care of your baby's skin. Buy the best organic baby skin care products from R for Rabbit and protect your little one's skin from harsh chemicals. However, I would suggest testing the product first on babies to check skin reactions (if any). If redness or eye irritation occurs, consult the doctor at the earliest. I am sure, like my baby, your child would also love these skincare products.