A huge part of nurturing involves touching and caressing your infant. Not only does the act of massaging baby improve his health, sleep, and skin, it will also help strengthen the bond you share. Good baby oil massages have held a long-standing place in our culture, and it has shown proven benefits for babies. When you give the baby a thorough massage, you are helping to activate his central nervous system through the targeted moves and pressure, leading to improved heart rate, hormone secretion, and overall good health.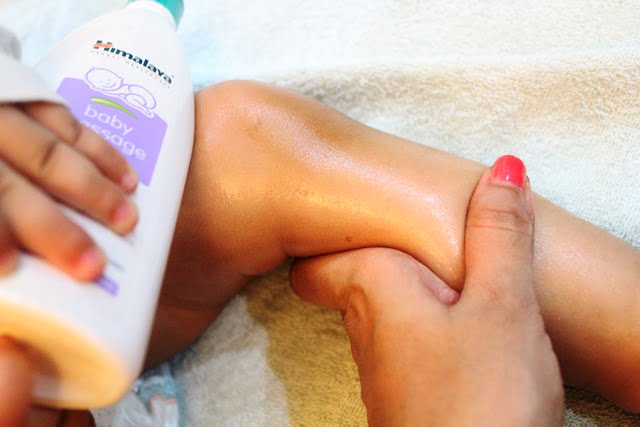 So it is important that you don't skip out on this very important aspect of baby care. And having a good massage oil is a crucial requirement. There are many oils available in the market for various uses and you can pick the one that suits your toddler the best.
Top 3 Baby Oil Massages Which I Swear By:
1. Himalaya Baby Massage
One such oil that stands out in the category is the Himalaya Baby Massage Oil (highly recommended). Giving the baby a thorough rub down with this oil approximately 30 minutes before bath every day can help in improving baby's growth and development. The primary ingredients of this massage oil are Olive Oil enriched with Vitamin E, and Winter Cherry. The product is hypo-allergenic, which means it is unlikely to cause an allergic reaction. It also has anti-microbial properties, which means it protects from germs, and allergy-causing agents. Olive Oil softens and nourishes the skin while Winter Cherry soothes and tones the skin. The all-herbal formula ensures that it is completely safe for use on baby and is an excellent nourishing oil. Here is why I use and recommend Himalaya Baby Massage Oil:
It comes in mother-friendly pack sizes of, 100ml and 200ml, priced at Rs 90 and Rs 165 respectively.

Convenient to carry around the small bottles in the diaper bag or store large ones at home.

It comes with a tight lid preventing spillage in bags and also making it baby proof.

The light (and

heavenly)

aroma is easy on the baby as well as a

new

mommy who might be going through post-delivery hormonal changes.

The all-natural formula is gentle on baby's delicate skin.

Winter Cherry extracts help improve the baby's skin tone.

Also beneficial for maintaining strong and healthy nails and cuticles.

The light

texture makes it easy to spread and does not get sticky.

Dermatologically tested and proven to be effective for baby's growth and development.

Attractive packaging symbolizes the purity of the product through white and green colors and a dash of purple.

Travel-friendly.

Pocket-friendly.

Maintains soft and supple skin while brightening it through any season.
You can buy the Himalaya Baby Massage Oil here. You could also buy the product from most shopping sites such as Amazon, and Flipkart.
2. Chicco Baby Moments Massage
Another oil that is a good option for newborns is the Chicco Baby Moments Massage Oil which is ideal for a pre-bedtime as well as pre-bath massage. Why should you try this baby massage oil?
Light fragrance helps the baby sleep.

Natural extracts help soothe the skin.

Bran oil infusion is quickly absorbed into the skin making it smooth and soft.

It does not contain any preservatives or synthetic materials and is completely safe for babies.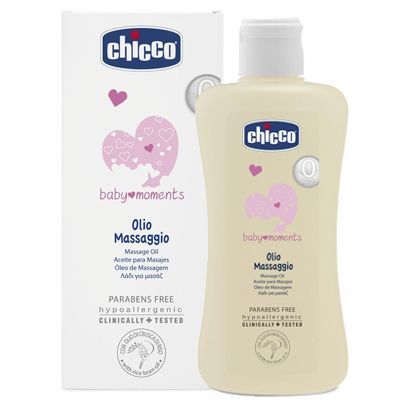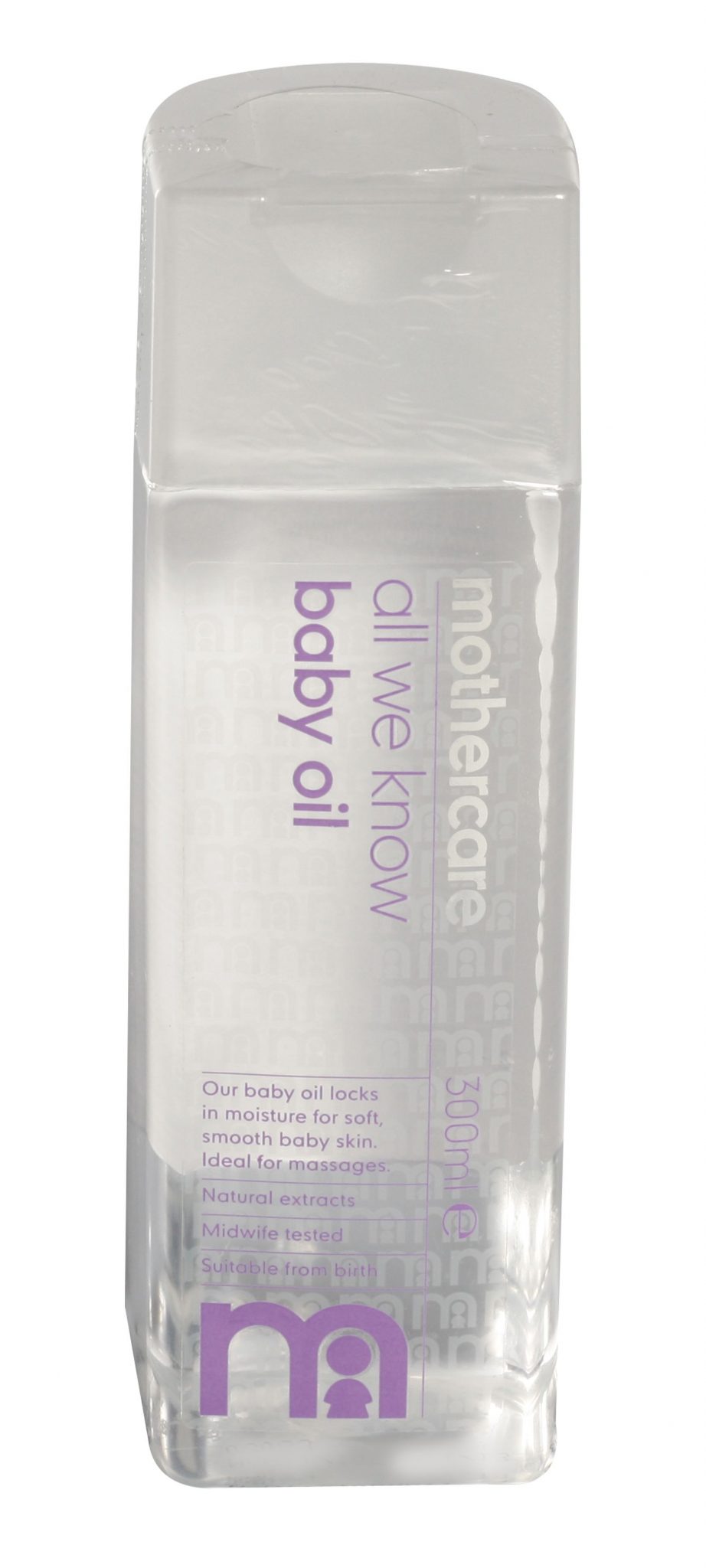 3. Mothercare Oil Massage
You can even try the Mothercare All We Know Baby Oil made with olive oil and chamomile as a soothing agent for your baby's skin. There are other reasons why more and more parents are opting for Mothercare baby massage oil:
Hypoallergenic and clinically tested product.

It contains all-natural extracts.

Convenient to carry

Attractive spill-proof packaging.

Wonderful moisturizing qualities.
All in all, we can go on and on about the benefits of baby massage, but why don't you try it for yourself and see. Pick up a massage oil today and get started to find out how happy and healthy your baby can be.