How many mothers and fathers nearly start sweating on the idea of preparing their kids for an upcoming Math exam? How many of you start palpitating and fretting over the basics of Algebra? Are you still having a recurring Math exam nightmare? If your answer is a BIG 'YES' to all the above questions then chances are that you are passing over your Math-phobia to those little ones who are probably willing to give this beautiful subject a good shot.
Here are a few tips on how to make Math your child's favorite subject and how learning Maths, especially online can be so much fun!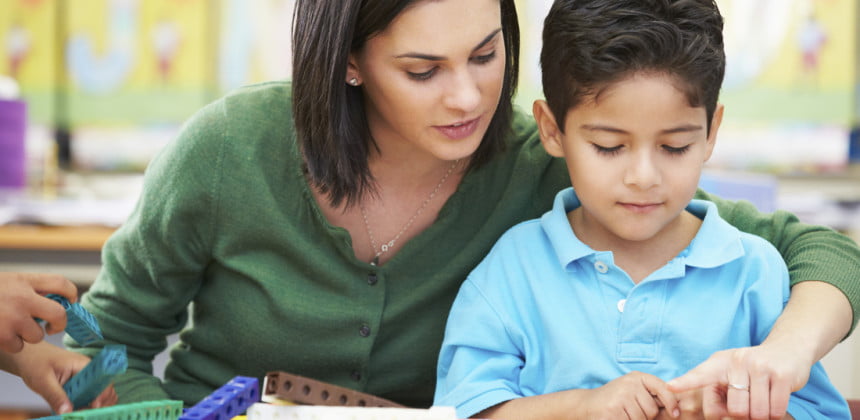 Why learning Math is important?
Mastering mathematics if not a must is an essential ingredient to exploring a wide range of future opportunities in school and careers. We are not saying that your proficiency in Math can only take you places! However, giving up without having tried your best at something you thought was your weak point should be avoided at any cost! Success in so many professions and in so many fields depends on being good at maths, engineering, CD, architecture, music, investment banking, trading, stock markets, and the list goes on. Maths thus can be seen as the most important subject for a child, and still, it is this same subject that children fear the most. A child is required to reach a certain level of competency in this subject to be able to take many advanced courses, to be admitted to a college of their choice, and to have a wide variety of career choices.
So, how can we ensure learning (or teaching Math to your kids) can be done efficiently? Here is how…
Easy tips on having fun while learning Math:
1. Use interactive tools (easily available at home)
Dice, playing cards, flashcards? Oh! Yes. All you got to do is learn a few tricks of how to toss the flashcards and practice addition, subtraction, multiplication, and division using the numbers you roll on dice. Here is a super-cool trick from Om Kanwar- the founder of Edugain.com, an online Math learning platform.
Every multiplication has a twin, e.g. if you forget 7×3, you might remember 3×7. This way, you only have to remember half the table.
2. Math learning-cum-physical activity
Sounds fun, no? You can do a round of race with your little one by asking him to stand on one side of the room and once you have asked him the question (say 'What is 2 to the power 2?'), give him a hint by writing it on a piece of paper and sticking it behind the window on one corner of the room (hint: multiply a number by itself). Now ask him to run to the other side of the room to write the answer on a long piece of roll paper on the floor or taped to the wall. What a way to stay active and learn Mathematics.
3. Use quality online platforms
One of the first steps to teaching as well as learning Math online is to shortlist the most user-friendly platform and medium. Our top recommendation is Edugain, which will tell the user exactly what to do next. It can give them printable worksheets (which makes it interactive and fun-to-try) for practicing specific things or ask them to spend some time doing online practice. It may give a printable test to access their learning on specific aspects or suggest them to take a test online. Edugain.com does not restrict the user in any sense. One can choose any class, topic, or exam, and download as many worksheets for offline learning or do as much practice online as they wish.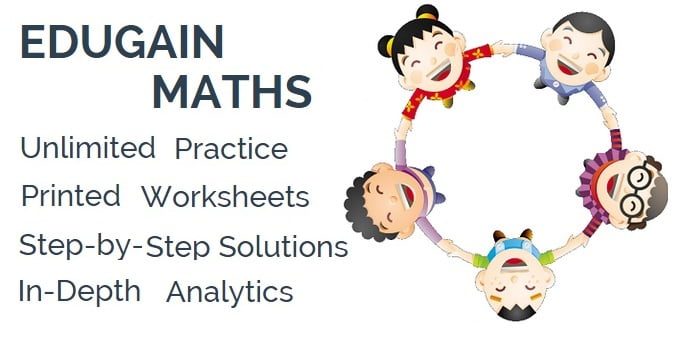 Cons of online learning solutions:
1. Online learning platforms can have expensive subscriptions
While the basic service at most learning portals is chargeable, but, in the case of Edugain, it's for free. In fact- even the premium one is affordable. One can get started by registering absolutely free on the website. With the free account, there are some limits on the amount of activity a user can do in a week, and the step-by-step instructions are missing. On payment of a subscription fee as low as Rs. 84 per month, these restrictions are lifted, and users can make full use of the service. To learn more about Edugain, click here!
2. Low on interactive features/ Effectiveness of assessment
Most online learning platforms are very boring in their layout, design, and unfortunately have limited content. But, some eLearning platforms such as Edugain have a number of new questions of various types – objective, descriptive, fill in the blanks, matching, etc. on any topic in Maths, along with step-by-step solutions to each of them. As a result, it enables users to do unlimited practice and assessments in the topics of their choice while learning simultaneously the approaches on how to solve each question.
Pros of online learning solutions:
1. Convenience
This convenience is in relation to study location, time, course duration, etc. Now save time commuting to the coaching center!
2. Accessibility
You can work on the course just about anywhere you have computer access!!
So, folks, which one of these tips are you going to try out today? In any case, have heaps of fun with numbers 🙂