ConveGenius, India's leading Educational Technology Company, committed to offering mobile solutions to enhance the quality of education in India has launched a revolutionary, unique, and innovative learning tool for kids. CG Slate on Lenovo for Grades K-5. CG Slate is an NCERT curriculum-mapped, self-learning tablet, specially designed for Indian kids in order to make learning fun, yet informative.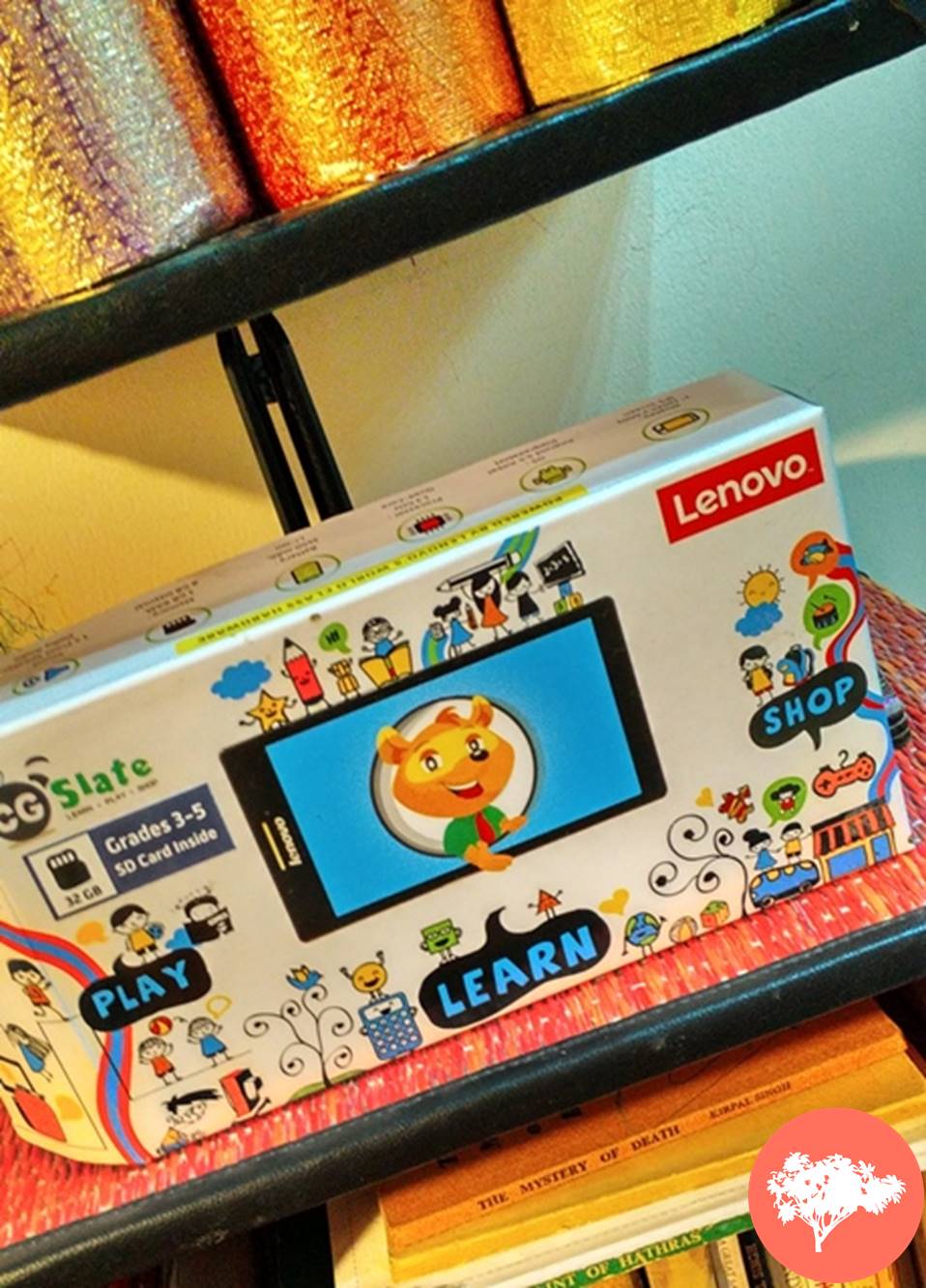 So what is CG Slate all about?
We started by registering and once our profiles were ready (my baby's and mine), we could access three different zones with this tablet – (i) Learn Zone, (ii) Play Zone, and (iii) Shop Zone. The 'Learn Zone' is the MOST important aspect of this tablet. Brat H did a bit of learning (body parts and shapes – these are his favorite subjects for now) via video stories, digital books, worksheets, and games. Finally, he managed to grab some 10 minutes of play-time ("Play Zone" is packed with cartoons, movies, and games).
What makes CG Slate apt for Indian kids is the fact that all the content that's taught is based on the NCERT syllabus and comes pre-loaded on a 32 GB SD card. We also earned a few coins that were redeemed in the Shop Zone for great cashback offers. Sounds fun, isn't it?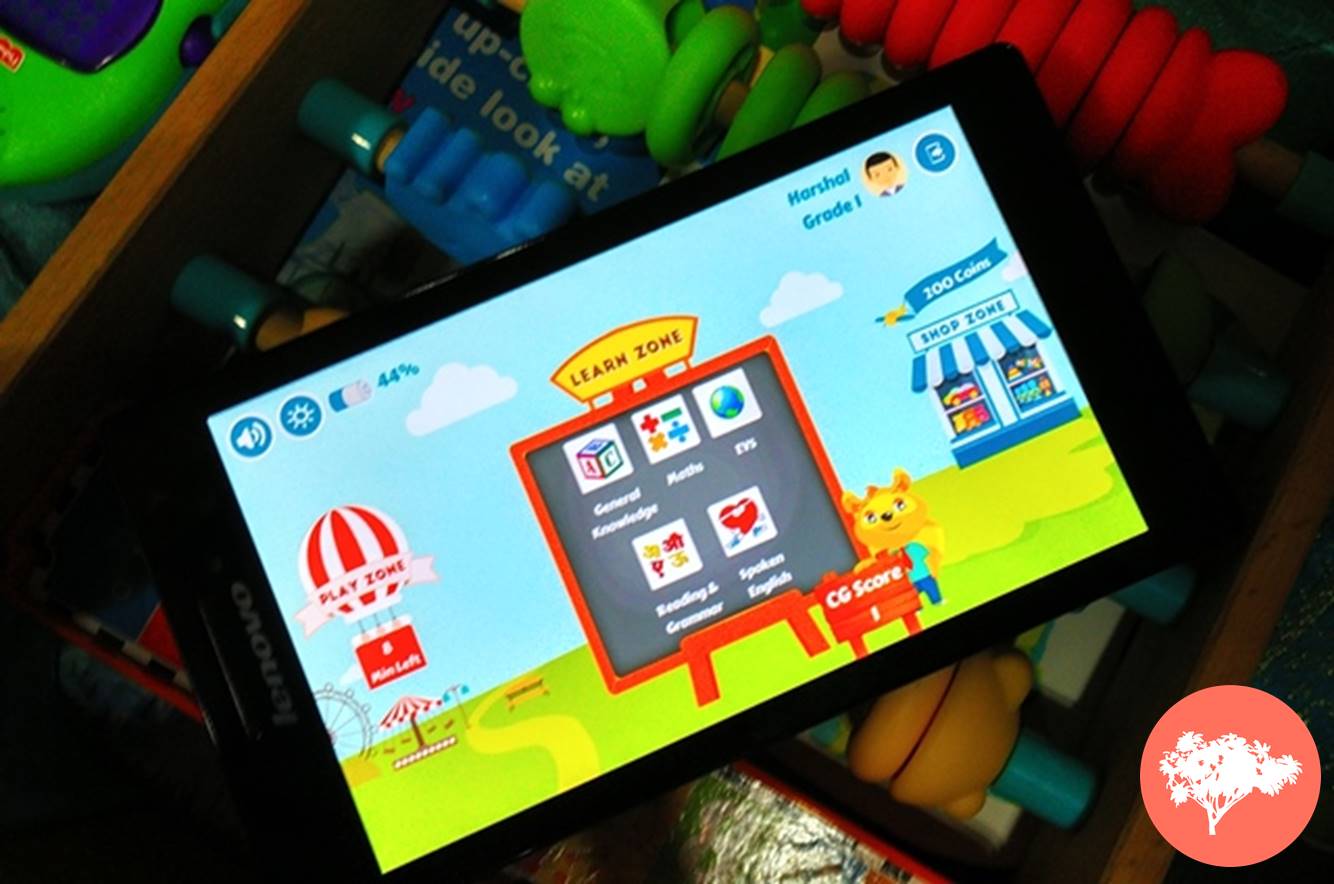 To avail special offers while purchasing it online click on the Flipkart link here!
4 Reasons why ConveGenius CG Slate is the best learning tool for kids:
1. Tailor-made learning for kids which is paperless-fuss too
CG Slate takes care of a child's learning needs through age-specific content designed with certain sensitivities kept in mind, adaptive content recommendations, advanced parental controls, easily accessible reports sent to parents to keep track of child's progress.
2. A perfect family day can be spent well
CG Slate is a complete educational tablet with child-friendly books, educational videos, games, worksheets, cartoons, and movies in the Kids Zone. It also features an Android Zone for Parents to use it as a normal android tablet. So, while kids are having fun learning and enjoying their time playing games, parents can monitor it all. They can also join in and encourage kids to be more participative!
3. An ideal infotainment tool for kids
CG Slate brings together NCERT mapped premium content, play-way learning methods, and amazing incentive techniques that motivate the child to enjoy learning, and help him/her stay focused.
4. Complete parental control
With CG Slate, parents don't have to worry much about how much time their kids are spending playing on this REALLY smart gadget. The little one can watch as many cartoons, the Play zone is earned a fun time. After that time's up, it's back to the learning zone to brush up some new concepts. The content curation is done brilliantly well. Kids at any time are never exposed to any such material which is out of context or non-age specific.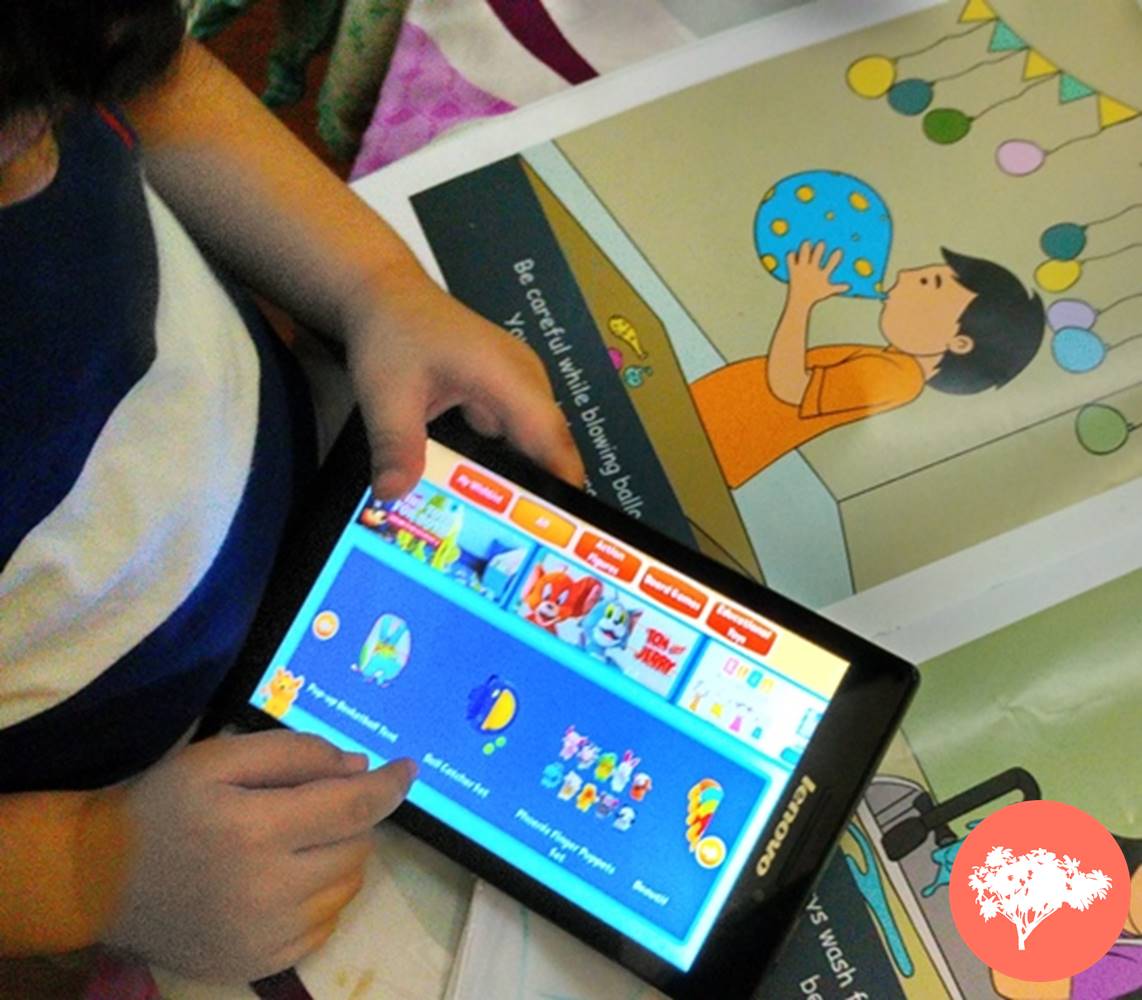 Our goody bag:
There is so much more! In addition to the tablet, the blue bag contains attractive goodies that add on to the excitement. These precious items are themed around the mascot– Titu, who guides the child throughout the learning process by recommending educational content based on the child's learning needs: A set of colorful coaster set which Brat H loved a lot. He revises colors through these coasters! A Titu Fridge Magnet; A Titu Key Chain; Titu Stickers; Titu Name Slips; Titu Bookmark; A 3D Titu DIY Figurine.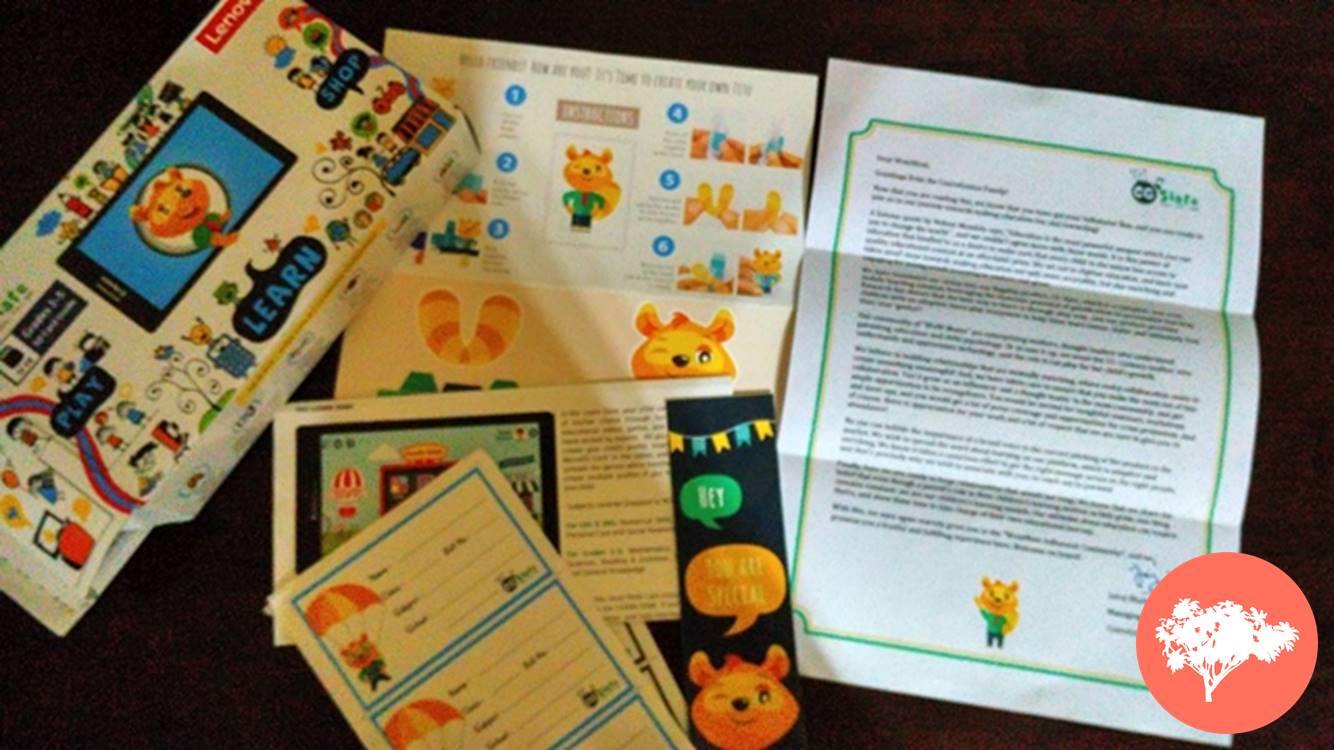 Technical specifications:
Without getting into the details, I would only like to say that it's light-weight and easy to handle. We can travel carrying it in our handbag. The sounds are not annoying at all. They are pleasant and the pre-recorded voice doesn't have an accent of the sorts. So the language is easy to comprehend, even easier for kids to grasp.
What we didn't quite like:
The entire process of registration is tedious. It takes eons! We also faced the issue of the software hanging in-between and it would say "loading" even though the application was running in the entire time. Nevertheless, these technical glitches are a part and parcel of our modern-day life. We can deal with these petty issues! The bigger picture is much more fabulous than these minor hiccups.
Don't forget to visit our YouTube Channel to know why you must own CG Slate!
Subscribe to Blog via Email