They may fight as they would probably kill each other and yet, it fills your heart with pride to see two siblings also be protective and possessive of each other when the situation so demands. With Rakhi around the corner, have you thought of cute Rakhi DIY gift ideas for your little ones? After all, parents end up encouraging their kids to create something from scratch or shop online for presents.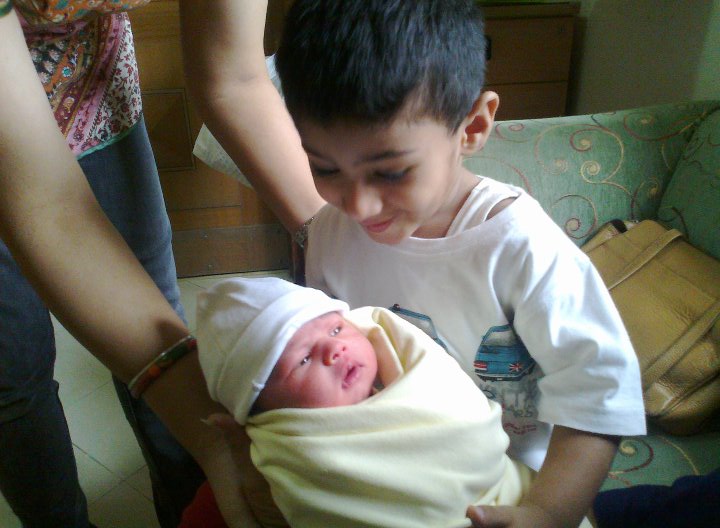 Nothing expresses love like a handmade gift. My own brother grew up learning how to make a gift for sister (no sisters, actually). He was surrounded by many. But the kids today don't have so much patience. If they cannot make one yourself, offer help.
Check out some really cool personalized and handmade Raksha Bandhan gifts…It is not just about saving out on precious pocket money but teaching your kids the value of a relationship. Personalized, handmade gifts always add extra warmth. For if a brother or sister is special, nothing but an especially made and customized gift will do. What's more, sometimes, you can reuse a lot of material at home to make these simple and personalized DIY Rakhi gifts.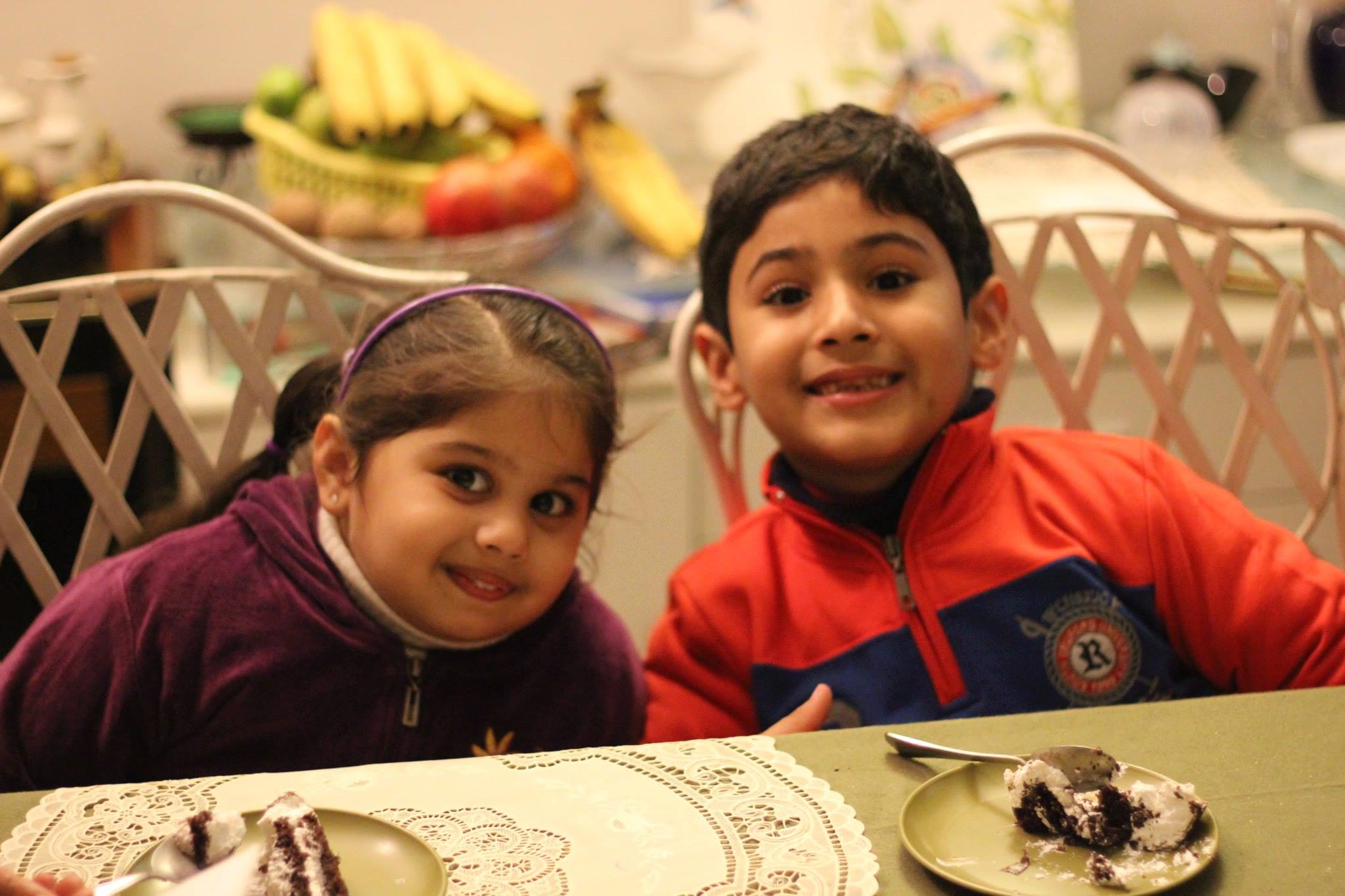 1. Customized shoes
For the sibling that is outdoorsy, a pair of hand-painted shoes is such a wonderful idea! And there is no rocket science to this. Simply buy a pair of white (ideally) or solid-colored canvas shoes. Draw a design using a pencil. Fill in acrylic paints that have been mixed with a little fixing medium – so that the paint lasts longer. If you like, you can have a matching pair for both siblings.
2. Homemade jewelry – One of the best handmade gifts for sister
There is no such thing as more than enough beads and baubles for girls. Get your boy to thread a few colorful beads in a thin ribbon or thread to make a cute necklace or bracelet for his sister. Plus point – will also increase concentration and motor skills!
3. Handmade album
How about getting the brother-sister moments intact in a beautiful and personalized handmade album? Collect a few pictures of them together and compile them into a scrapbook. You can even jot down little messages for your sister your brother.
4. Lego storage box
All little children need boxes to store their little treasures. You can help your kids make one for each other using a wooden box and leftover lego pieces. Paint a wooden box (that can be customized by your carpenter) a color of your choice. Glue the lego building plate on one side and let it dry. Fix the lego pieces (do not glue them on, because then you can change what you build). Voila!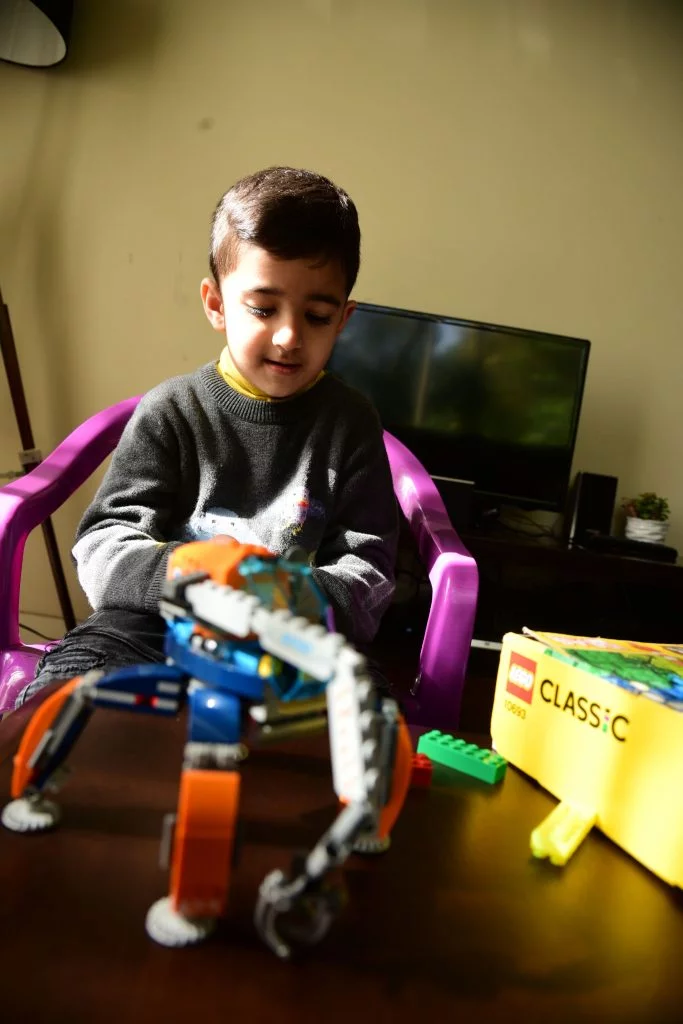 5. Hand Painted block puzzle
Blocks can never go wrong with toddlers. This combines learning in a fun way with the baby being busy for a while. Get a few wooden blocks polished and smoothened by your carpenter to remove any rough or sharp edges. Just be certain the blocks stay right together so it will fit like a puzzle. Paint a motif – a star or a balloon – or even numbers on one side. Remember to extend whatever shape you're making onto more than one block so it will be easy to know how they fit together. After you've painted one side and let it try, turn the blocks over in a uniform direction and choose a different shape to paint on.
6. Stuffed toys
Alright, kids may not be able to make these entirely on their own. So you will need to help. What is really good is that you can use a lot of waste and leftover clothes from home to make amazing animals and stuffed toys. Do you have a missing glove? Use the lonely one and turn it into a friendly little rabbit stuffed toy. Or use various lonely socks to make a stuffed snake. Squirrel from old gloves, teddies fro old onesies – the possibilities here are endless!
7. Personalized piggy bank
Teach your children to be thrifty with these piggy banks that are super easy to make. Give them a superhero theme for added interest.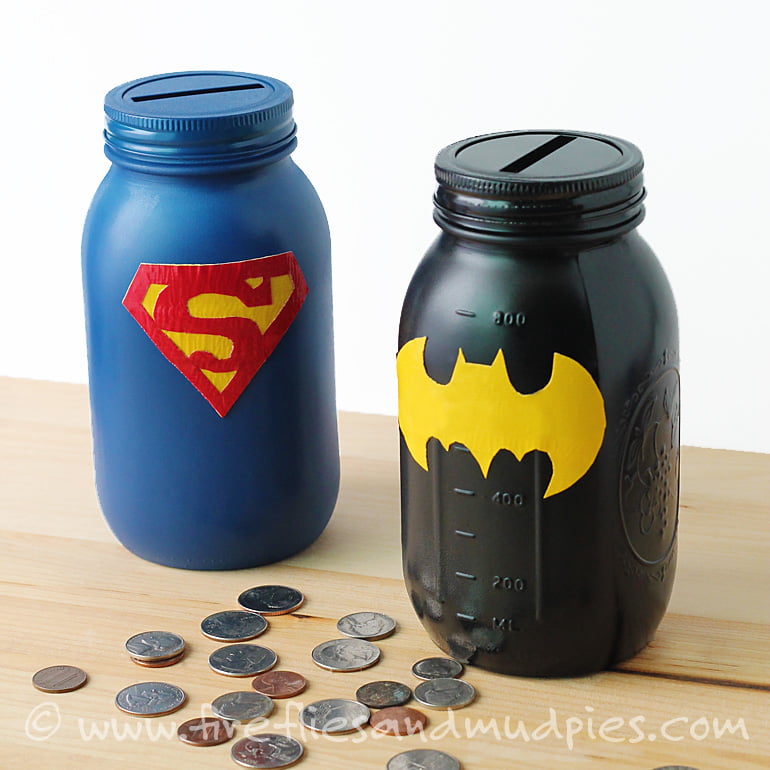 Image source: 05, 06, 07, 08, 09, 10, 11, 12, 13, 14, 15, 16, 17
Subscribe to Blog via Email