Raksha Bandhan is just a week away from today. So, all you busy moms! Have you decided on your outfit yet? Is it a saree or a lehenga? New moms will obviously try and look for something which is a little less elaborate. But, to make sure that you look stunning at this beautiful festival, we have brought to you 15 gorgeous nail art designs. Simple, and easy to do at home with the help of some basic supplies such as a top coat, base coat of your choice, cut-up scotch tape, glittery nail polish, rhinestones, and studs. You can also use toothpicks and needles for a DIY polka on your fingernails.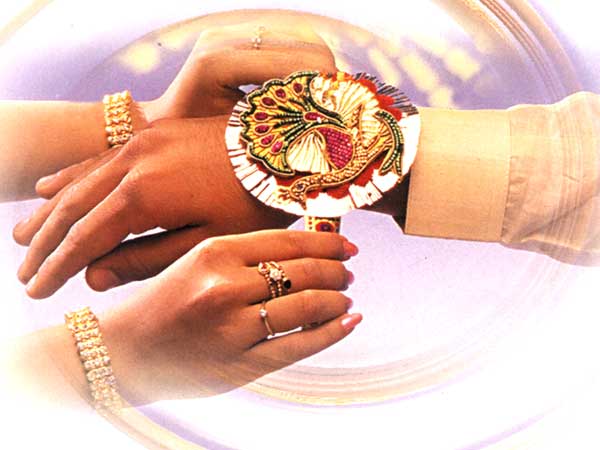 Here, get inspired by these unique nail art designs that are bound to enhance your overall festive look. What's more? Team it up with a plain saree that has golden or silver borders or just a plain Anarkali suit with embellished tassels that go well with the nail art design. Check out these nail art designs and tell us which one is your favourite from the lot!
4 Broad nail art designs and styles:
1. Dotted nail art
Polka dot is sassy, elegant, and creative. Besides, it's really easy to do at home. You will require a toothpick or a needle to draw polkas of your choice and size in different coloured nail polish on a base coat preferably based on a lighter shade. For instance, the base coat is white or cream and polka dots are red or blue. Just make sure to only start making polka dots once the base coat has dried off. So, ladies, are you ready to try out this type of nail art which is easy, fun, and looks great?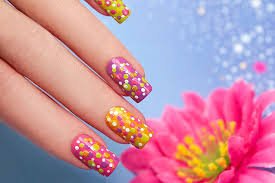 2. Rainbow nail art
Colourful, vibrant, and quirky, this nail art design is apt for monsoon festivals such as Rakhi. Moreover, there are plenty of variations to try out. From colourful arcs to ombre pastels done using a sponge, rainbow nail art is also easy to try. It looks particularly good with an all-white or cream outfit.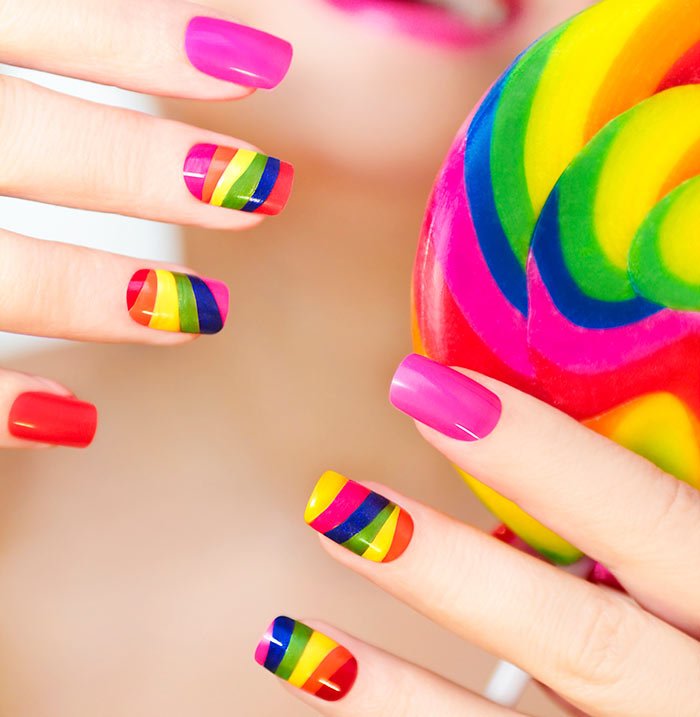 3. Embellished nail art
Nail art with rhinestones, gems, pearls, and studs adds glamour, sparkle, and shine to your overall personality. You can purchase these supplies from the market. Just be sure to opt for the right colour, shape, and size of studs/rhinestones, etc. They shouldn't look too big for your fingernails. All the busy moms can actually wear a simple outfit but embellish their looks with this type of nail art.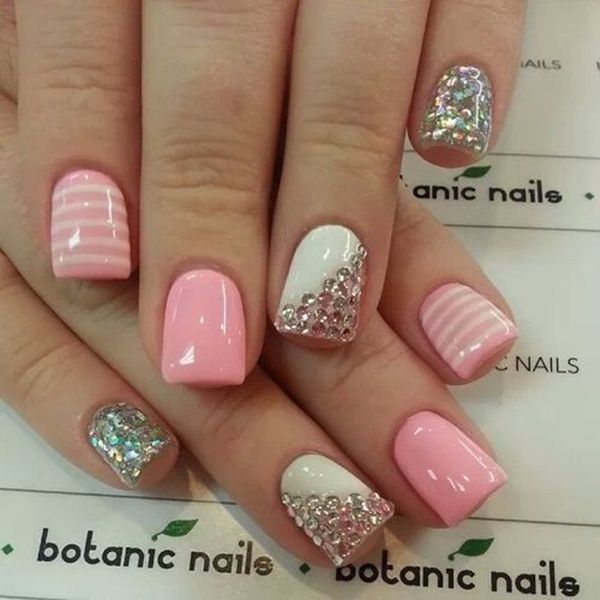 4. Glittery nail art
Apply a coat of glittery/shimmery topcoat on a bright or neon-coloured base coat for a sparkly effect. Glittery nail art is the most preferred design for new moms who have very little time for manicures.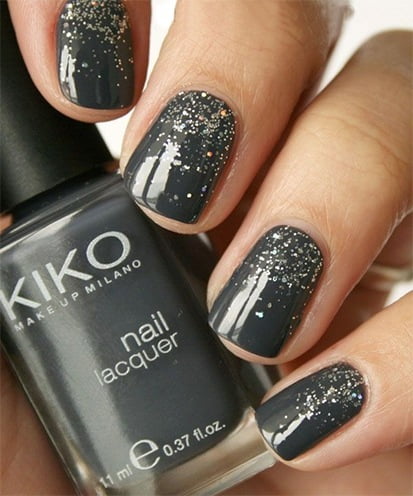 So, which one is your favourite? Tell us in the comments!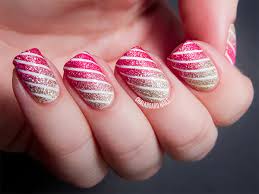 Image source: 1, 2, 3, 4, 5, 6, 7, 8, 9, 10, 11, 12, 13, 14, 15, 16