We are all adjusting to the new definition of normal in our lives with social distancing growing deeper into our societies, forcing our kids to be homebound. Hence, keeping kids busy is a mammoth task. Also, ensuring that they learn something every day is equally important and is on every parent's mind. Thus, we try to compensate for the lack of freedom with kids' classes online. Thankfully, the world of technology has brought classrooms and digital learning into our drawing rooms. Check out the free online courses for kids below.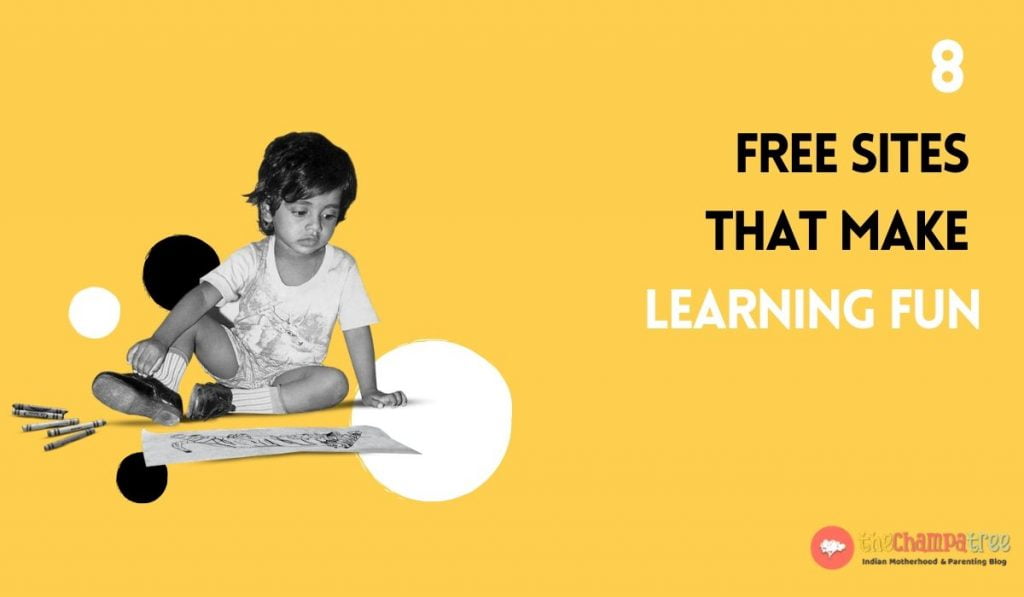 Some of the country's best institutions, publishers, and educators have been working and developing online courses for kids as well as free online classes for kids to encourage learning while having some fun. Some educational institutes are also going to the extent to offer online activity classes for kids that are exciting (and packed with heaps of fun.) Hence, to help you select from a plethora of online courses for kids, we have shortlisted 8 free resources:
Check out our list of free online courses for kids:
Covid19 made us realize the importance of online courses for kids. Where learning was difficult physically, online made it simpler for us to learn and explore new things. However, this didn't stop after the pandemic. Now, lots of institutions and brands offer courses covering a wide range of educational courses for kids. We collected some of the best websites to ease your job. Check out our list of free online courses for kids.
"I'm really scared of the upcoming Math assignment. In fact, even Science is Greek to me."
"I have been spending so much time to get my Trigo concept right, but I'm never confident."
"Organic Chemistry scares me!"
"I really want to understand how to excel in Math and Science. I wish there was a way to understand these two subjects better."
"What should I do if I am so scared of my low marks in the maths test and the scoldings of my parents and teacher?"
Have you often heard or felt your child is under this constant battle? Well! Students often feel uncomfortable with these two subjects. However, we have discovered one such platform that is here to eliminate the uncomfortable feeling. TagHive's Class Saathi application can help you! Their free online kids classes courses for children offers several maths quiz and science quiz that are personalized to the level of the student amping up the interactive quotient. As a result, the kids can remain assured about the toughest subjects that were a nightmare.
Additionally, the maths quiz and science quiz help clear the concepts to improve problem-solving ability and help in better time management. That's all you need to be scared-free of Math and Science and score the best in your class. So, check out the online courses for kids by Taghive's Class Saathi today.
Wiingy – The Technology School is an online educational platform providing experiential teacher-led online technology education to young students (grades 1 to 9) across the globe. Wiingy's curriculum covers a spectrum of technology-based courses that will shape the future. They teach online coding courses for kids, as well as online robotics courses for kids, AI, and IoT courses online through 1:1 live classes with a personal teacher for every student. 
Their innovative courses employ principles of mechanics, electricity, and programming while students design and assemble robotic machines based on our proprietary kit – Robox. Students write computer code on our software and hardware coding platform – WiinBlock to operate their creations.
This experiential learning methodology helps in the holistic development of children with 21st-century skills  – creativity, critical thinking, communication & collaboration. Wiingy has a community of over 20,000+ students across 10+ countries.
Click here to book a FREE trial class https://bit.ly/364I7fe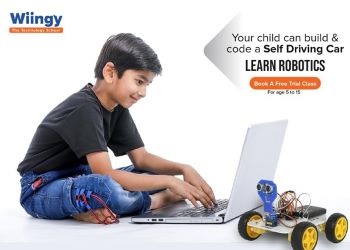 3. Codingal – Best online coding courses for kids
Codingal – the #1 online coding learning platform for kids provides the most innovative online courses for kids with their coding classes. The courses are based on BIDE and Bloom's Taxonomy that builds each program keeping in mind the strengths and pace of their students. Also, all sessions are 1:1 live sessions organized considering the availability of the student. Benefits of learning with Codingal include – learning with all-star computer science teachers, "Young Innovator" certificate upon completing the free class, opportunity to participate in events like FunDay & IIT competitions, chance to win a weekly "Rising Coding Star" scholarship worth Rs. 6400/- after completing the free trial class, and much more… So, what are you waiting for? Opt for the free online classes for kids by Codingal.
Learnifii is the first platform that focuses on the development of 21st-century skills – critical thinking, communication, collaboration, creative thinking, and problem-solving skills through online courses for children on Public Speaking, Creative Writing, Entrepreneurship, Brain Development, General Knowledge, Finance, and more. All sessions are live, adaptive, and personalized to the strengths, skills, and pace of the child. Weekly competitions, Industry exposure, and student-led clubs enable kids to practice what they have learned through projects, talks, speeches, and more. Already trusted by over 10,000 moms with 15,000+ enrollments, a free trial is all it takes to expose yourself to expert teachers and an industry-led curriculum at Learnifii.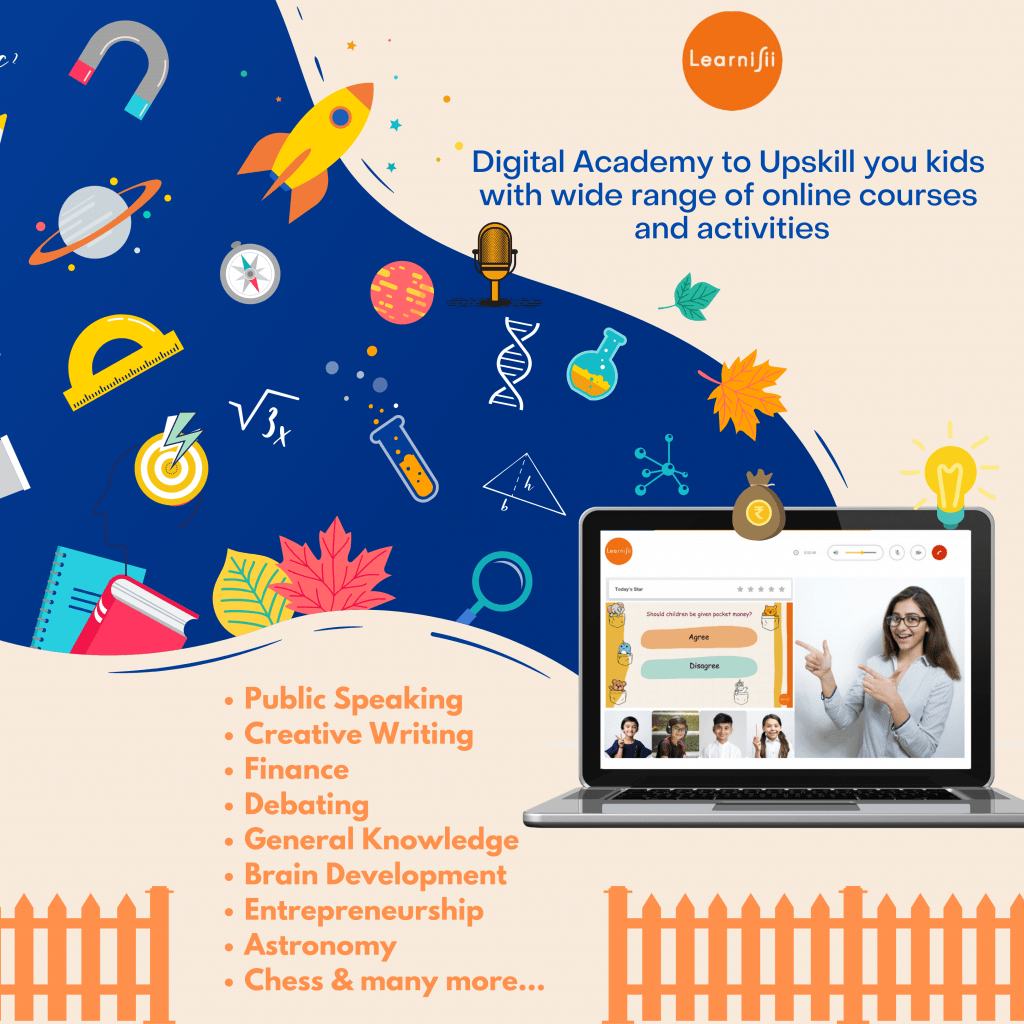 Neobael provides online STEAM* (Science, Technology, Engineering, the Arts, and Mathematics) workshops for primary-age learners, inspiring confidence to solve real-world problems through project-based learning. A Singapore Education Technology company that is the first to provide inquiry-led learning modules gets a thumbs up for creative integration of education and real-time experience-based problem-solving.
*STEAM is an approach to education that empowers students to be curious learners who seek creative solutions to real-world problems; this helps them develop the soft and hard skills necessary to succeed in college, their careers, and wherever else life takes them.
LessonLeap is easily the most innovative player in the e-learning space. They have multiple engaging and interactive courses for kids including many on speaking, reading, writing, drama, and art. These online kids' classes or courses are conducted life and with a small group of similar-aged kids. They have creative teachers from different parts of the world who make classes truly unique. These courses are appropriate for kids from up to the 6th standard. 
When it comes to learning apps for kids, it needs to be a fun learning experience with lots of highly engaging content without ads. Hoggy provides just that by smartly converting the passive screen time on youtube for kids into quality educational screen time that children get to interact with. On Hoggy children get to see their favorite youtube videos but with pop-up questions and interactive activities that studies show stimulate learning and boost memory in children. Hoggy offers thousands of free courses from multiple categories and also provides revision quizzes, digital worksheets, and word banks to reinforce learnings from every course. Already loved by more than 100,000 parents, this Free App is the perfect solution for all moms and dads who are concerned about what their children are exposed to while watching videos online.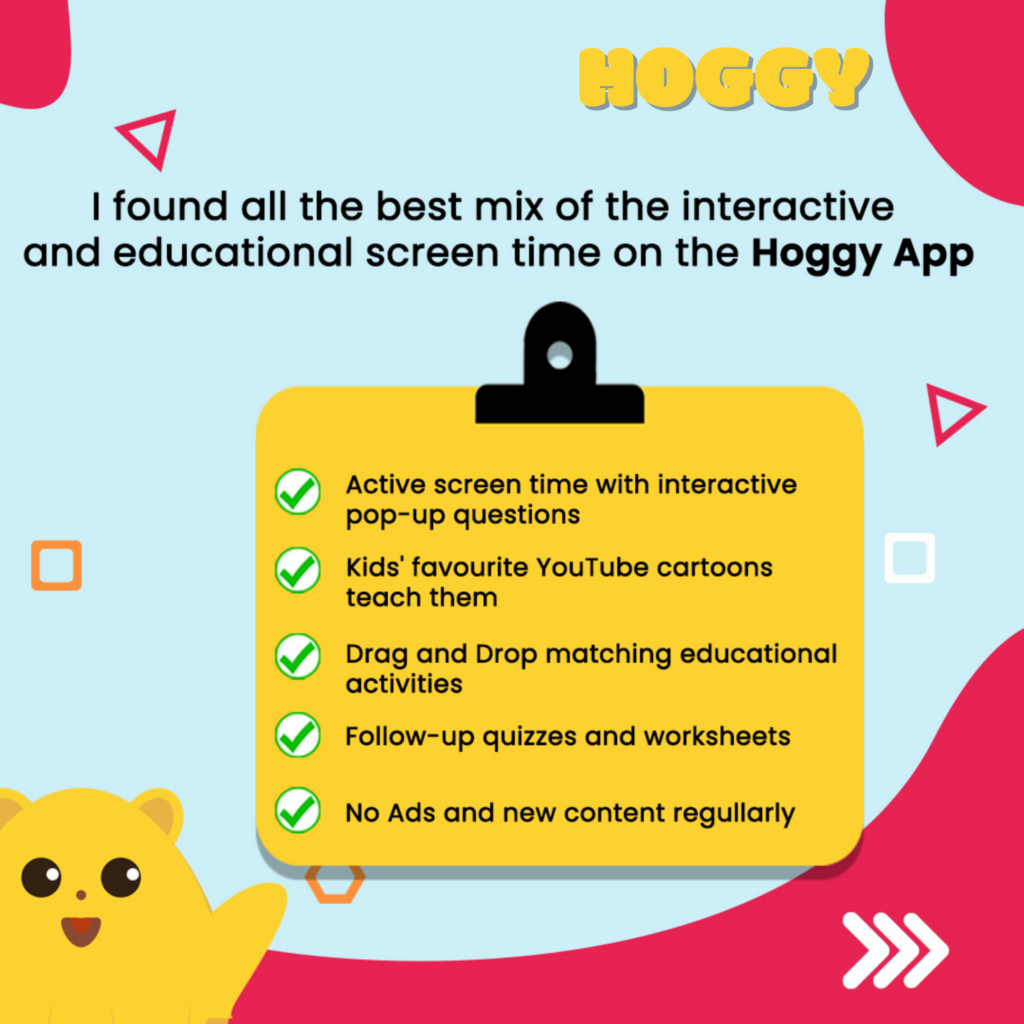 Glearnr stands for "Group Learner" and focuses on educating children beyond academics and curriculum. It helps children learn life skills, including but not limited to managing personal finances, practical communication skills, social media basics, and problem-solving abilities. Students are restricted to a maximum of seven and a minimum of three in each course in order to give each learner equal attention and care. Moreover, the subject matter experts are chosen carefully to develop a trustworthy relationship with the young minds. Glearnr is an ideal place for children to learn the art of collaboration, social skills, teamwork, and empathy.
Also, Glearnr will NEVER harass you with constant sales calls! Glearnr has a 7-step selection process for the instructors to filter out the best tutors to teach on Glearnr platform.
Other free online courses for kids:
While the list goes on and needs to be updated with time, we added some other top online courses for kids that you should definitely check out!
Real School
A platform that offers hyper-personalization and tailors every path of learning according to the skills and interests of your kid is Real School. The platform understands the need to teach kids the skill sets they would need in their future workplaces. Moreover, they have masterclasses, accessible from any location, to help kids set and fulfill real-world goals.
You can select a course for your kid, such as advanced robotics, fluent communication, programming Bootcamp, etc. Kids can also play educational games and win rewards. The platform offers highly qualified personal experts from around the globe, fresh and relevant content, and a flexible schedule. It focuses more on practical approaches. Their site gives a user-friendly experience with easy-to-navigate features.
Click here for a Free Real School Trial Class.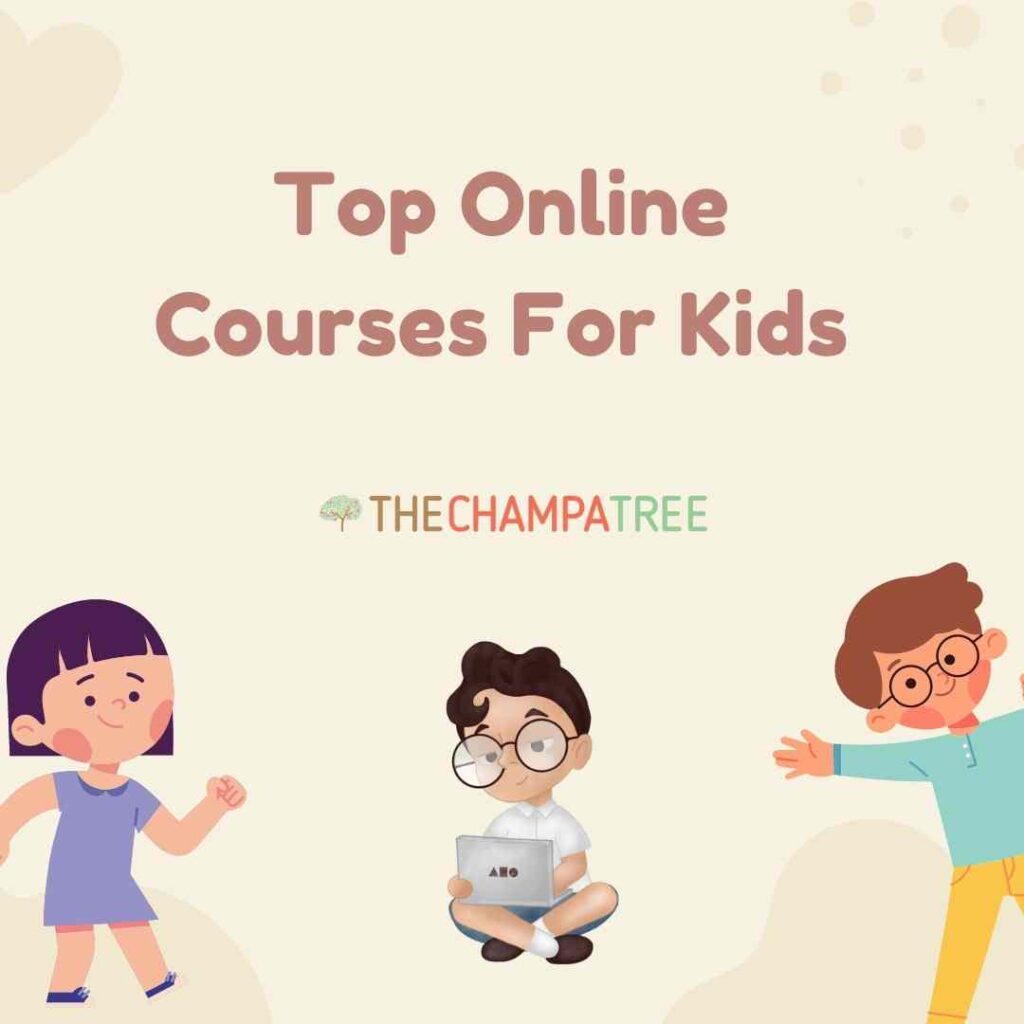 Things couldn't have been more global because Khan Academy is like a classroom. So, you're not alone! The website also has online courses for kids from the US, Mexico, Brazil, and India. They provide resources and exercises for kids in KG to 12. Your kids can learn Maths, Hindi, Science, Computers, and Arts. In addition, the site even has content to help students prepare for competitive examinations. Given the fact that schools are still trying to adopt e-learning and online classes for kids, Khan Academy is also a good resource for an online course for kids that keeps your kid's learning curve going up. 
Prepare for your Cisco Certified Network Associate (CCNA) certification. Check out Cisco CCNA Practice Test Dumps!
Drawing has always been fun. You leave kids with a set of crayons and they will go wild with their imagination. Hence it's easy to make the child learn as they are learning about something they like. So, if your kid just loves to play with colors, one of the best online courses for kids is Udemy for kids. The course is conducted by Em Winn. The course is almost 2 hours long and will teach unique extracurricular activities to kids. They will learn to draw more than 25 cartoons, enhance their creative thinking, and learn to express themselves through art. If you are not looking for any certification, then they provide free online classes for kids. 
3. Vedantu – One of the best kids' classes online
Vedantu has been gaining popularity to compete in the space of e-learning. Competing with BYJUs, Vedantu is offering free online courses for kids through their live classes. Moreover, during the lockdown, your child can be part of the free online classes for kids and continue on the school syllabus. Therefore, join the free online courses for kids now to avail their special lockdown offer.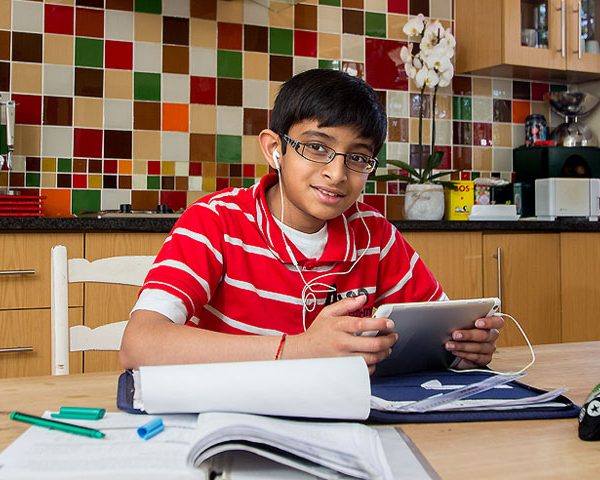 Completely free online courses for kids by Crash Course Kids are delivered through the YouTube channel. Hence, follow the channel to make your kids learn about Earth, its Habitat, Science, and Astronomy. The channel is updated twice a week on Tuesday and Thursday and the videos are suitable for kids in 5th grade or above. 
5. Funbrain – Best of the best kids' classes online
As the name suggests, Funbrain is an educational gaming website. There are interactive and fun games for kids in Pre-KG to 8th grade. There are also different games to intrigue a variety of abilities in kids. And for those who love maths, there is a special maths zone. The site has been around since 1994 and can be trusted to allow kids to have fun while they learn. Funbrain provides free online classes for kids to learn with fun.
E-learning for Kids is a non-profit organization like Khan Academy. The organization was founded in the USA in 2004. The website provides an online course for kids in KG to 6th Grade. Moreover, there are interactive videos that can be accessed for free on subjects like Maths, Science, Computer Skills, Environmental Skills, Health, Language, and Life Skills. 
For most of us, Scholastic would bring back memories of books like Goosebumps. Continuing with its aim to keep children reading and learning, Scholastic has also come up with a learn-at-home initiative. There are books, audiobooks, and fun activities for kids in pre-KG to 9th Grade. Kids can read books online and consequently keep themselves busy with different activities. To keep it engaging, the content is divided into days. Kids get new content, books, and games every day. 
All these sites and apps provide interactive online courses for children making them interesting for them. Moreover, they are sure to keep your kids engaged. Apart from these learning resources, there are games that kid can play, that is entertaining as well as educational.