One of our favourite quotes:
"As the night gets darker,
let your worries fade.
Sleep peacefully,
knowing you've done all that you can for today"…


What is the one thing we value most for our new born babies?
Is it the comfort level? Affordability? Safety?
A lot of us think and desire mostly one thing – a peaceful sleep at night, for us as well as for our baby.

No matter the product we use on them, a dry-feel diaper is something that is always on top of this list. Nobody wants their little one uncomfortable, wet and covered in rashes through the night.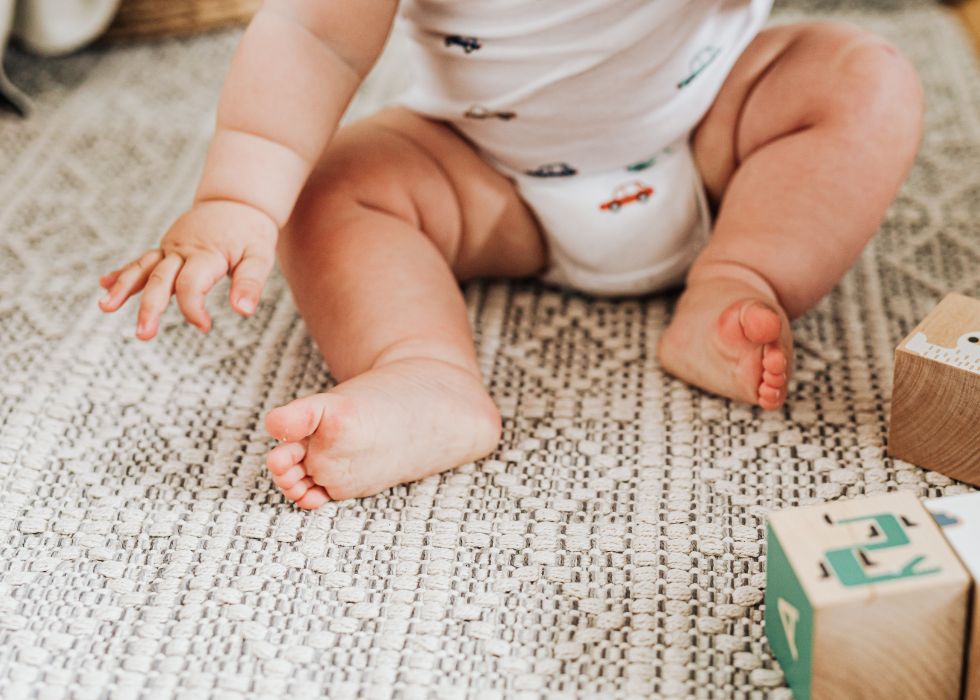 As parents, we want the very best for our babies and deserve a full night's rest which is stress free and pain less.
Have you tried this brand of disposable baby diapers, yet?
R for Rabbit heard all our pain points and introduced the best disposable baby diapers that not only solves all our concerns but are also safe and suitable for babies of all skin types; even the super sensitive ones.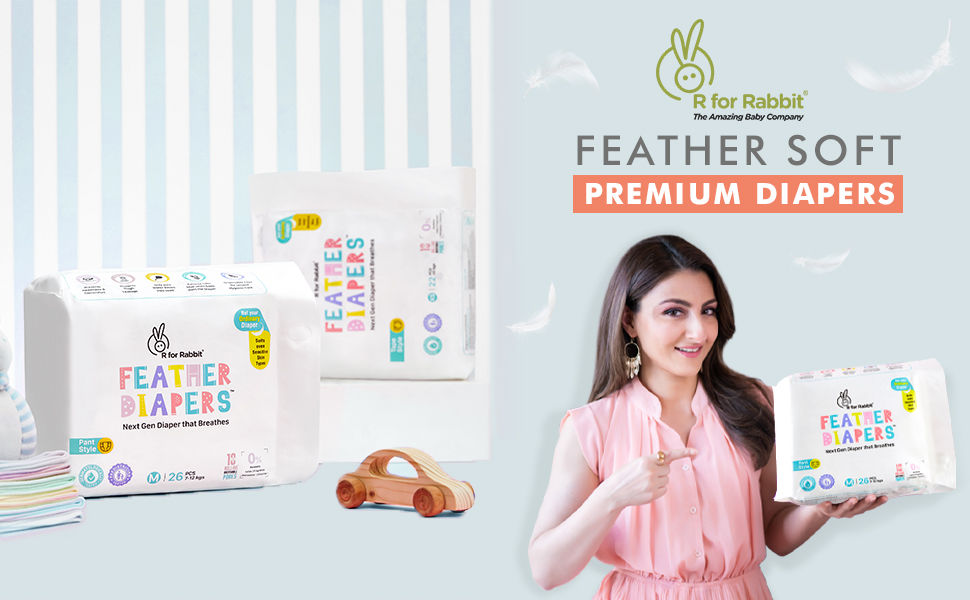 Ultra-soft, feather-light:
Dermatologically and Paediatrician tested and made with guidance, these ultra-soft and feather light disposable diapers are completely chemical-free (0% Paraben/Latex/Fragrance/ Phthalates*/Chlorine*) and are created with an extensive range of properties that make your baby's diaper journey happier, healthier and your life a lot more stress-free. Specially designed and made with pure water-based ink, these diapers are super thin and extremely lightweight.

100% Rash-free:
Another important factor for good quality and breathable diapers is the basis of keeping and ensuring your baby is completely rash-free. Air plays an important and crucial role in helping your baby to dodge annoying and sometimes painful rashes. Our feather diapers come with 10 million breathable pores that allow air to pass through them with absolute ease, making them the best baby diapers that work as a rash guard for your precious little one.
Absorption power:
Feather diapers are leak-proof and have an instant 12-hour* super absorbent nature that ensures your baby has unlimited fun during the day and uninterrupted sleep through the night.
Wetness indicator:
Thoughtfully designed keeping in mind the sensitive skin of newborn babies, Feather Diapers give your little one a 360-degree elasticity and comfort to enjoy their playtime to the fullest extent while preventing heaviness and discomfort. A wetness indicator shows a change in colour to blue, indicating it is time to change the diaper and disposable tapes help you discard them hygienically.
Accommodating:
They are mindfully created under the strictest guidelines with an international quality standard along with affordability in mind to make these next-generation baby diapers the absolute best. Available in a variety of sizes that accommodates and fits all the tiny bums out there for kids weighing from less than 5 kilos to more than 15 kilos.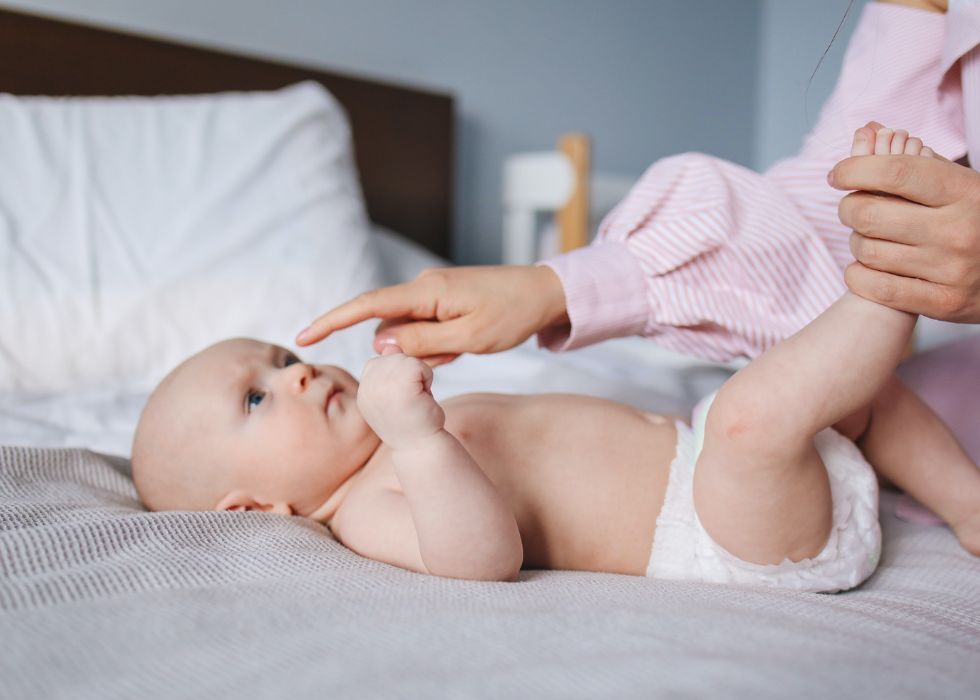 The biggest piece of your heart deserves the very best in the world and at R for Rabbit we take the next step to make that possible for you.