"Motherhood is the exquisite inconvenience of being another person's everything." —Unknown
When I was expecting, I would read the weekly baby's development updates. One of the things that caught my attention was how a newborn baby is born with wrinkly skin and a protective covering called vernix that naturally peels off during the first week. It was suggested that there's no need to rush it, rub it, or treat it with lotions or creams. But, my concern was always to be sure that the skin doesn't develop eczema or other skin-related issues. So, it was obvious to figure out a skin care regime for when the baby would turn a month old and so on… Just as other moms, I wanted everything safe and natural for my baby, especially the products I use for their hygiene. Every mother is very particular about what she applies to their baby's skin. I read a lot about benefits of oats and lavender and figured the combined natural forces of oatmeal and lavender soothes, cleanses, and calms the skin because these are both excellent anti-inflammatory agents.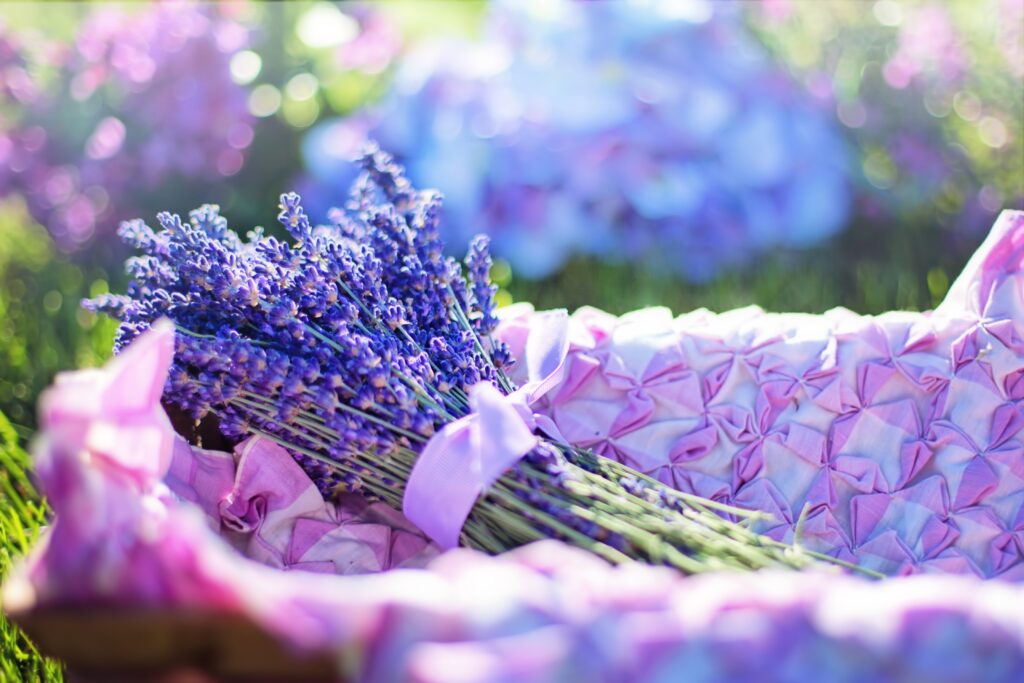 I happened to come across a range of pure baby products, dermatologically and paediatrician tested, and have no harsh chemicals. Post a thorough research on what it takes for organic skin care or plant-based ingredients to feel on the skin, how safe and beneficial they are for a child's tender skin, etcetera, I was convinced that oatmeal and lavender are the TWO awesome ingredients (that came time and again during my research) which would do awesomely well for my baby's skin.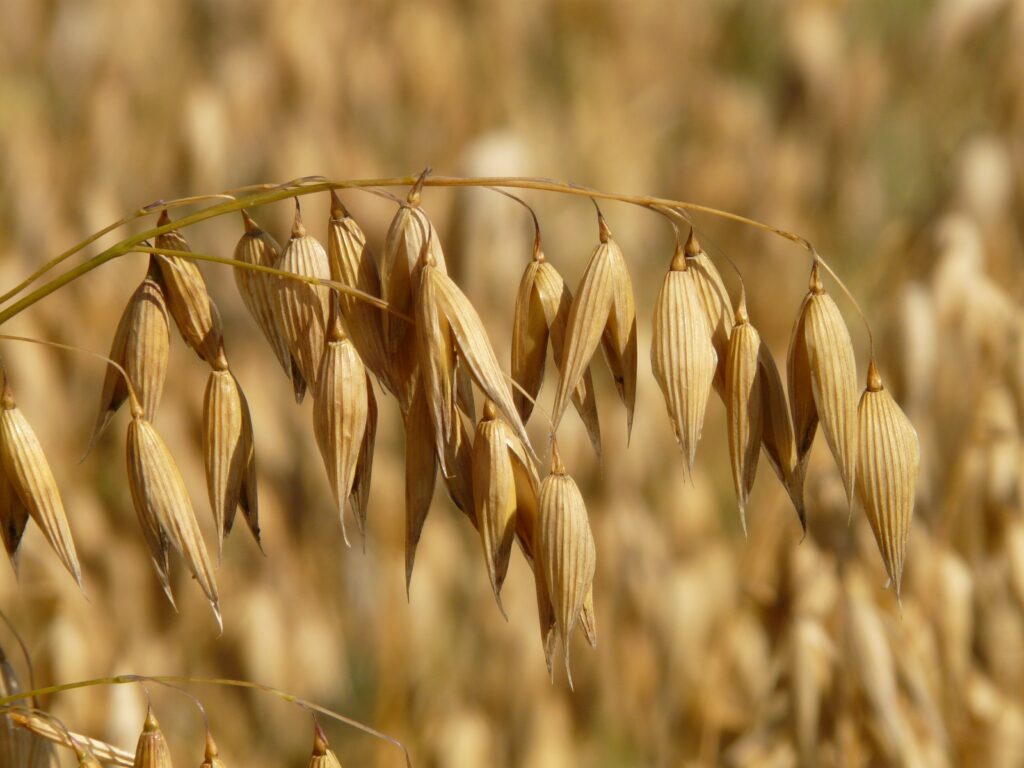 Let me share some of the benefits of oatmeal and lavender for your baby's skin.
If you are a new parent and don't know how lavender and oatmeal could benefit your little one, then you must read on.
4 Benefits of oats for baby skin care:
1. It keeps the moisture locked in the skin and prevents skin from drying.
2. It reduces itching, redness, or irritation and also helps in curing eczema, insect bites, and sunburns
3. Applying cream with an ingredient such as oatmeal prevents diaper rash
4. Good remedy for chicken pox
Benefits of lavender for your baby's skin:
· Lavender is known for its calming effects and helps your baby get calm and relaxed sleep
· It boosts the child's mood and happy emotions
· It cures diaper rash and treats eczema
· Applying lavender in any form like cream or lotion relieves pain and also helps heal wounds.

After thoroughly researching organic skin care ingredients, I now had to find a trusted brand for pure baby products. I again went back to studying and asking others for advice, and it turned out fruitful. Most parents suggested one brand that has earned a trustworthy reputation among many parents: R for Rabbit.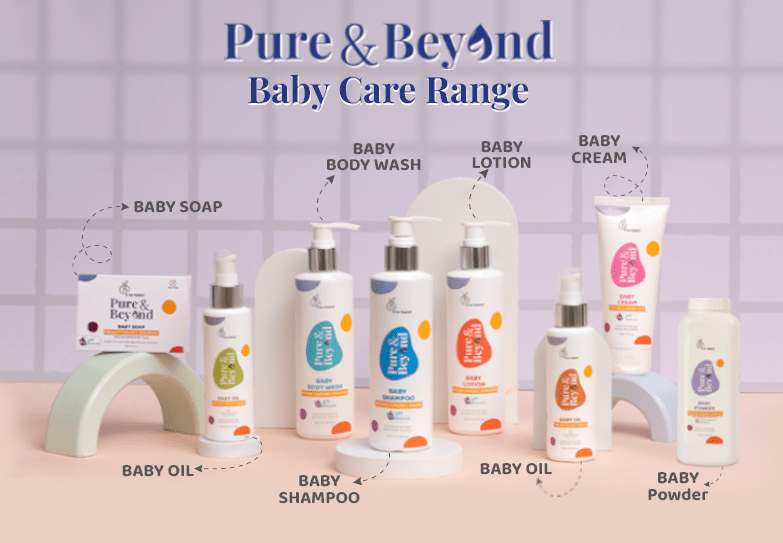 So, I searched their entire range to find pure baby products containing oats and lavender. And what luck! They have an entire range of oatmeal and lavender plant-based organic baby care products, which have the benefits of oats and lavender in one, it felt like a double bonus as I did not have to buy separate baby care products for oats and lavender.
I bought soap, lotion and powder from Pure & Beyond, the baby care range of R for Rabbit, and I have to tell you, these all together worked miracles on my baby's skin. The duo of oatmeal+ lavender with shea butter was a treat for my child's organic skin care. These pure baby products are what I was looking for, as after a few days of usage, I noticed that my baby was not having much difficulty falling asleep, and the diaper rashes had vanished. Babies have sensitive skin that would crack badly during winter, and now even in the cold weather, my baby's skin is soft and supple, like how a child's skin should be.
Here are the products I chose for my little munchkin from R for Rabbit!
I have made a habit of bathing my child twice at noon and night, both before bedtime. After I started using this lotion, which has a wonderful fragrance of lavender, I noticed that my baby was calmer, and putting them to sleep became easier. The quality of their skin also improved, and I saw fewer of any sort of skin problems. The oatmeal gives deep nourishment to the baby's skin and lavender calms the body's senses.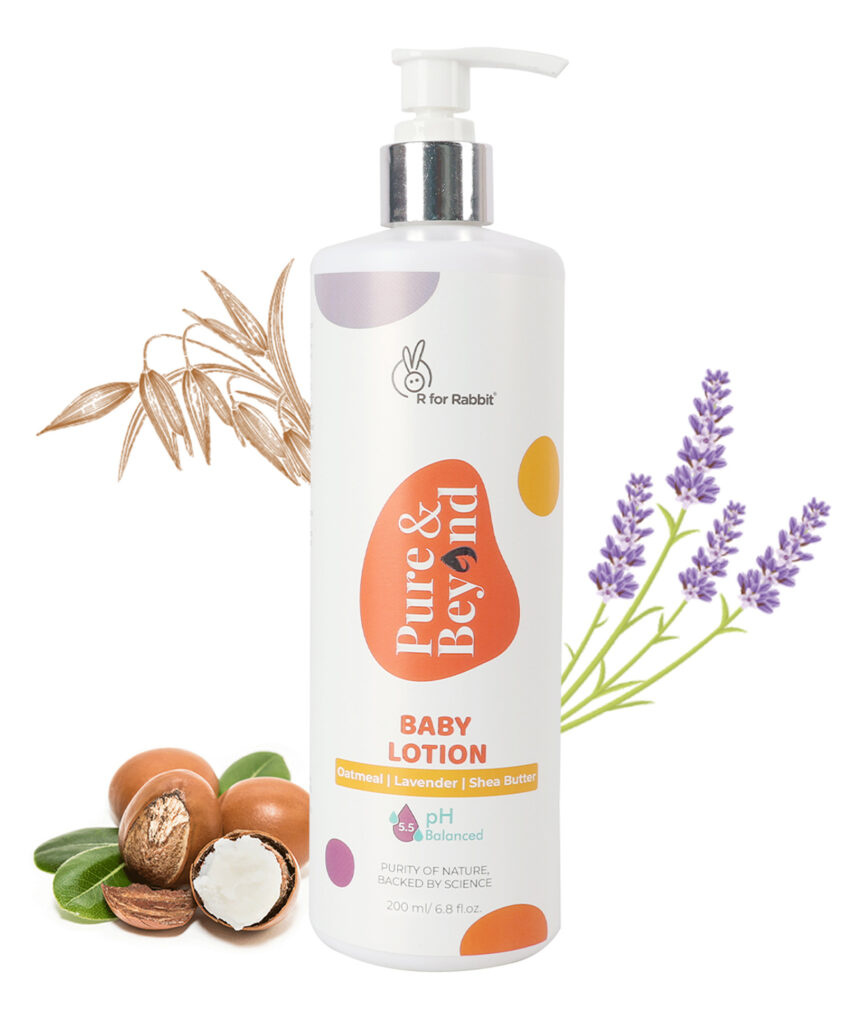 The powder was a saviour as my child had a lot of diaper rash issues which now have reduced to 0.5%. It also helps keep them dry around the groin, neckline, and armpit areas that are prone to become red due to sweat. Also, instead of Talc or cornstarch, it is made with arrowroot and tapioca starch which is completely organic and safe for my kid.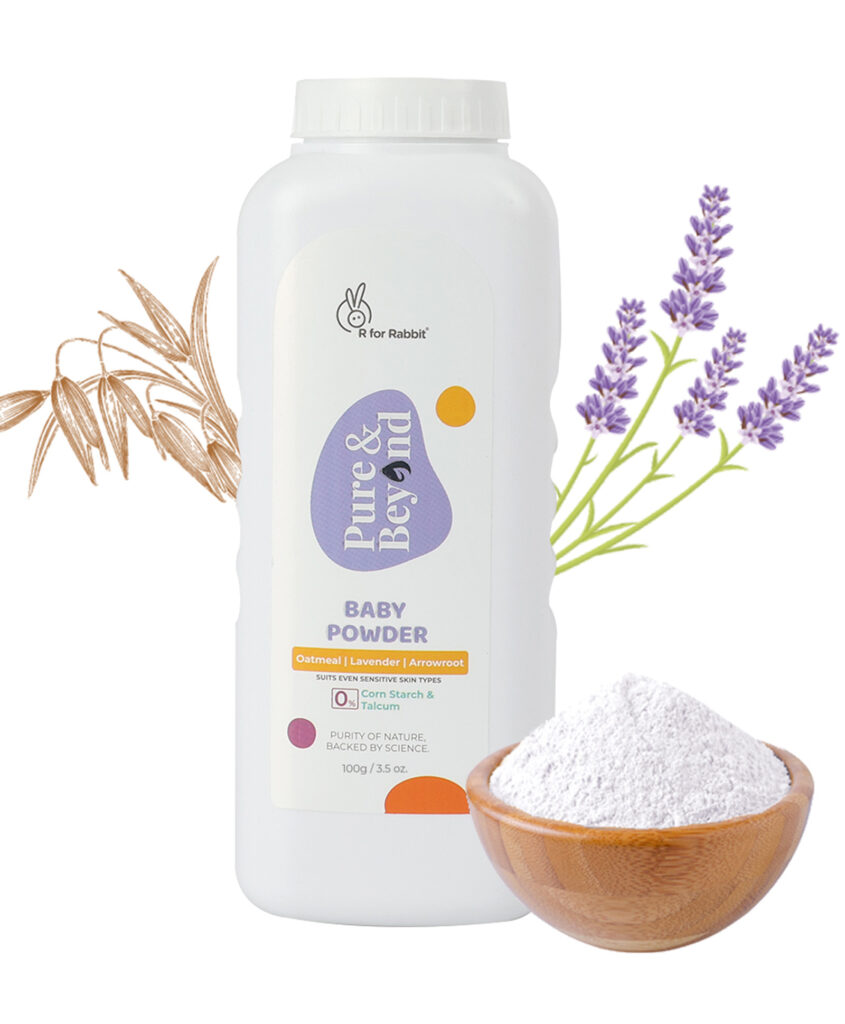 A gentle organic skin care soap that, according to me, has out-beaten many famous soaps made for baby skin care. I am in love with the oatmeal soap from R for Rabbits pure baby products. I was, at first, a bit skeptical to use a new soap as my baby has sensitive skin, and after some time the soaps tend to cause rashes. But I am happy I took the risk and tried out the soap. It has been a few months now, and the soap has not caused any sort of reaction to my child's skin.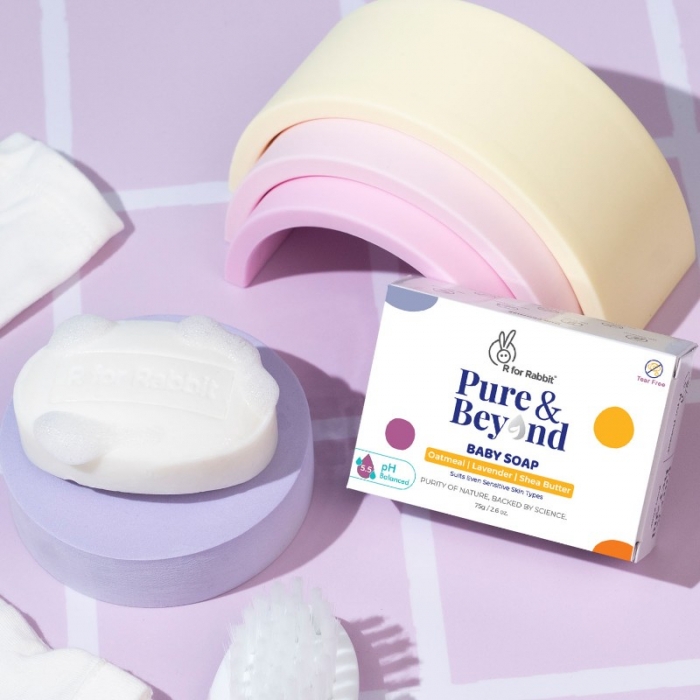 With all said and done, I would sincerely urge mothers to do a patch test of the products on the little ones to check for themselves. This does not mean that the products are bad, but not every organic skin care product needs to suit your baby. When using oatmeal and lavender pure baby products, look out for skin reactions like redness, rashes, hives, or eye irritation. It could also cause swelling on the face, mouth, or throat, and if you notice any of these reactions, stop using the products. It could be because your baby's skin is not accepting these plant-based ingredients, and some other organic skin care products would suit your child's skin. Better, go for a trusted brand like R for Rabbit when selecting the baby care range to avoid infection and rashes.