Nappy rash is the most common problem faced by little ones. It usually occurs due to acidic elements in the stool and urine ammonia exposed to the sensitive skin all wrapped up in a warm, moist condition that exists within the diaper. It is believed that a diaper rash is bound to happen at some point no matter how cautious one is. I know mommies and daddies are extremely careful and take great care of their baby's bottom but these rashes are unavoidable and many new parents are clueless about how to treat diaper rash. Really! However, TCT in consultation with our in-house pediatrician, Ms. Charu recommends some tips on how to minimize the impact these diapers have on your baby's skin.

These rashes usually appear on the skin folds redness, soreness, at times there could be inflammation, skin peeling, and worst-case scenario, blisters, and ulcers for which showing it to the pediatrician (baby doctor) is a must.
A few easy-to-follow tips to treat diaper rash:
I am listing below some of the preventive measures and home remedies that can come handy while dealing with stubborn and annoying nappy-rashes.
1. Avoid using wet-wipes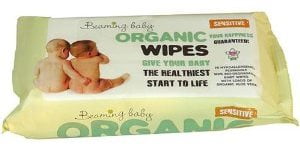 This is from my personal experience. I hate alcohol-based wet-wipes. In fact, I avoid wet-wipes whatsoever (even when the baby is traveling!) Wet wipes have certain chemicals that are bad for the skin. Besides, the baby's skin is not accustomed to withstanding such harsh preservatives. I don't mean to scare you but then unnecessary use of wet-wipes can not only aggravate the problem of rashes, but it may also lead to a skin infection. If you can't do without it then TCT recommends picking up a brand that does organic wipes.
2. Avoid excessive use of diapers

It is fine to change the lowers time-and-again than to see your baby suffering. Skin's exposure to air is absolutely inevitable. In summers, you can let him/her sleep or while away time on a quick-dry mattress or a towel for hours. You know, you can also go for home-made or ready-made cloth nappies. They are so much better on any given day
3. Apply a few drops of coconut oil



This is a natural rash-free medicine with anti-bacterial, anti-viral, anti-fungal, and healing properties that soothes your baby's ultra-soft skin. Apply it at least once or twice a day (especially after you clean the poop ). It keeps the area moist and treats the itchiness, irritable skin. Besides, it is natural and has a yummy fragrance.
4. Change diapers often

Ideally, you should change the diaper every 2 hours. A newborn baby urinates quite frequently. So 6-8 heavy diapers (pee 12-to-15 times a day) is a typical norm. As for a 6-month old baby, the frequency tends to go down (but babies are different in how often they pass urine). It is best not to wait till the diaper is super heavy for you to take a call on whether you should change it or not. Tie the diaper loose and expose the skin to fresh air. Change the soiled nappies immediately.
5. Regularly clean the area with water and sterilized cotton balls


After he/she has pooped, mommies, don't hunt for a wet wipe to clean the mess! Instead, wash the baby's bottom with lukewarm water and mild soap. Keep a soft wash-cloth exclusively for the purpose of drying your baby's bottom.