In my last post on maternity wear, we showcased some casual yet stylish winter clothes for moms-to-be. This post is all about pretty dresses! If you have got really bored in your oversize pregnancy clothes, those baggy pants, the same old set of super loose shirts and leggings, oversize jumpers, and faded boyfriend's tees, then go for these chic, trendy dresses in solid colors. we have handpicked the top 10 maternity wears for all the moms-to-be who are looking to add some style to their wardrobe.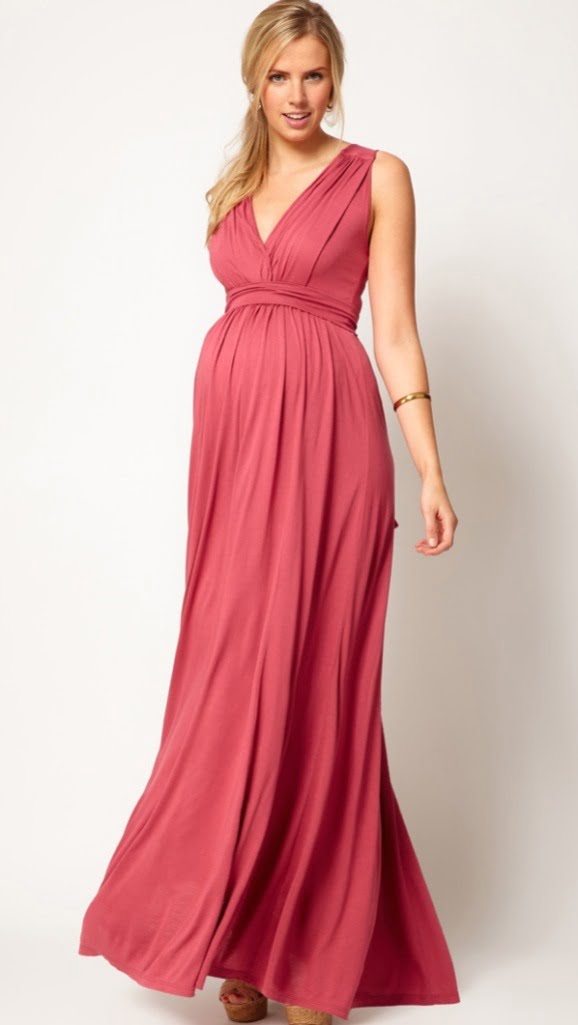 Top 10 maternity dresses for you to flaunt.
Be it a full skirt or an A-line dress (which is pretty much in vogue this year), wrap style or an empire waist dress, sheath style, bodyCon, baby doll, spaghetti, shift, or halter, whatever is your style. Just add a bit of oomph to your wardrobe and get ready for the Christmas and New Year's bash. Don't forget to accessorize well. Put on some makeup and bring out that natural glow of your face.
Remember to be a beautiful woman throughout your pregnancy. It will not only give you a sense of confidence but on those bad days (read home remedies for morning sickness), a bit of such pampering gives you and the baby a good feeling.
Go on then! Flaunt your bump in style. After all, you are just about a step away from the rewarding but a 24-hour job, i.e. motherhood 🙂
This slideshow requires JavaScript.
The styles that suit you the best during pregnancy: