"Indian cinema has a long-lasting impression on adults and on children". At most points, Indian cinema was more skewed towards romance, action, comedy, etc. (people who are born in the 80s-90s will tell you how they have grown up watching every single movie of Shahrukh Khan, Akshay Kumar, Salman Khan, etc) but nowadays, Indian cinema is more focused towards meaningful content and showcases fine work by directors such as Hitesh Kewalya (Director of the upcoming movie Shubh Mangal Zyada Saavdhan, featuring Ayushmann Khurrana and Jitendra Kumar), Shree Narayan Singh (Director of Toilet – Ek Prem Katha, featuring Akshay Kumar and Bhumi Pednekar), etc. Movies off-late are throwing light on social issues that were not openly discussed a few years ago.
Even back at home, my own parents have never discussed such topics openly with me when I was a kid, even now when I am an adult, we don't often talk about social issues or moral values a person should have
As rightly said by Bill Gates, "Content Is The King" and as a digital marketer/content writer I truly believe in that!
Nowadays, the audience is wanting to watch good storylines (and not heroism, per se). The perfect example to explain what I'm trying to say is – "The Thugs of Hindustan". Despite featuring a strong star cast like Aamir Khan and Amitabh Bachchan, the movie ended up flopping at the Box office. It was criticized. The reason behind this could largely be related to the increasingly awesome content being churned out and getting slotted on digital platforms such as Netflix, Amazon Prime, Jio, Youtube, etc. One is able to consume their content anywhere, hence the audience is now smartly cherry-picking their options!
But, know what? Indian cinema is here to stay. Why? Because Bollywood is ingrained in our systems. It's running in our blood! It's this one dot that connects generations and our own life stages. Our childhood nostalgia is satiated.
Now let's talk about our gorgeous, lovely actors:
Who isn't a fan of the three Khans – they top the chart! But actors like Ayushmann Khurrana, Vicky Kaushal and Rajkumar Rao are also and simultaneously creating their own niche. They have their own 'loyal'. Besides, it's not a hidden fact that each of these actors has had their own struggles. The sort of movies Ayushmann Khurrana has done or he is signing are pretty insane, it won't be wrong if I call him: 'The Stereotype Breaker'.
3 Short Stories For Children With Unique Moral Lessons
There are some moral values and guidance that every parent should give to their child and Ayushmann Khurrana is a perfect example of those moral values, a person should embody!
3 Life Lessons From Ayushmann Khurrana That You Can Learn and Teach Your Kids: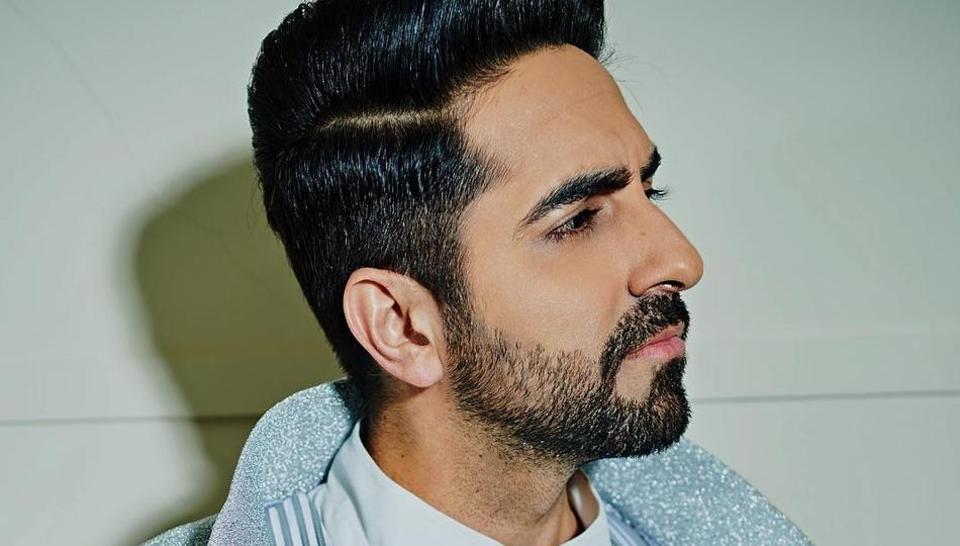 1. Never Give Up
Ayushmann Khurana's journey reflects his personality. He started his journey as a TV reality show contestant for Popstars on Channel V in 2002. He was only 17. This was followed by Roadies in 2004 and he emerged as a winner. After winning Roadies, he took a job as a Radio Jockey at BIG FM, and soon after became a television host. It literally took him 10 years to appear on the big screen with his first Bollywood debut Film, Vicky Donor which was released in 2012.
He never gave up on his dreams.
#NeverGiveUp
2. Keep Exploring Yourself
Success and failures are a part of life and everyone goes through these spikes and troughs from time to time! All you need to really do is enjoy this journey of self-exploration. It betters you with time. Besides, it also gives you an opportunity to positively experiment with time and life. This multi-talented guy was up for any kind of challenge, whether it was saying yes to the theatre in college or about excelling in studies (he is a Graduate and Post Graduate in Journalism). Khurana gave in his 100% to everything.
As a parent, you should guide your children to embark on a beautiful journey of self-exploration and positive experimentation. This is super motivating and encourages them to learn new things.
#Keepexploringkeepexperimenting
3. Change is Inevitable, Accept It and Educate People
15 Years ago, people, especially in India, were averse to societal changes. They weren't even interested in talking about social injustice but now Indian cinema has been focusing a lot on real-time stories and lessons we learn from them.
Ayushmann Khurrana, with his movie choices, is facilitating that awareness, especially in youth. Whether we talk about his movie "Badhaai Ho" which tells the story of a middle-aged couple who get pregnant much to the disappointment of their adult son or whether his upcoming movie "Shubh Mangal Jyada Saavdhan" focuses on homosexuality and same-sex marriage.
As a parent you should guide your children and be in the position to impart sex education, talk openly about homosexuality (gay/lesbian), same-sex marriage, addressing the male/female problems that they maybe going through (as soon as they hit teenage). These talks are important to shape an adult which will in-turn empower them to take life's wise decisions. Also, as a parent, one needs to respect their children's' choices in life but before that, it's important to mentally accept the change you are willing to bring about.
#changeisinevitable
I personally feel that Ayushmann Khurrana is a perfect example of moral values, he is also a supportive husband, a passionate artist, an open-minded personality who has the courage to accept societal change. He is an overall package of a guy with guts! My recommendation to you: "Go and watch "Shubh Mangal Jyada Saavdhan" with your kids and family on 21 February 2020"
#AyushMannTheNextSuperstar