A child is always a gift from the 'Heaven Above'! But, unlike other gifts, there is a lot that goes into taking care of a child. People just pour gifts for the little bundle, but what about the parents! Apart from a new challenge that they might not be prepared for, they have to go through a gruesome schedule. More than anyone else, parents deserve a warm pat on the back, probably a cozy bed and some good, comforting self-care.
Moms still get to be in the limelight. With everyone taking care of them and pampering them, but most of that care is about what's good for the baby. So, moms and dads strap on, let's talk about some stuff that is good for you and if you have friends and relatives coming over to see the newborn, don't be shy in sharing the article.
Here Are The 7 Self Care Gifts:
1. Blanket Hugs
Sleep is all we want! I know, I have all your attention now. Sometimes a hug can do a lot. And if parents could get a warm bear hug. I believe it won't take a split second to just drift towards the dreamland. When it comes to personal care, most of the time, that is all parents need. Now getting a bear might be a little risky and unlawful, but there is one thing that might fit the bill, and that is a weighted blanket.
The Champa Tree Recommends: Solimo Microfibre Reversible Comforter is one of the best self-care gifts.
2. Sheet Masks
Most of the time it's the face that gives away. The sleepless nights, rigorous schedule and the constant attention, it all shows on the face. The best self-care you can get is the Korean Sheet Masks. Some of you might have heard about it, but for those that are new to the concept, these are not like your regular facial creams. As the name suggests, Korean Facial Masks became a rage from Korea. These are thin sheets of cotton dipped in some kind of hydro-gel. All you need to do is take them out from the cover and apply on your face. Apart from moisturizing and skin brightening, these masks are the perfect caffeine for those tired faces.
The Champa Tree Recommends: Sephora Collection Face Mask for self care gifts
3. Chocolate
There is a reason why chocolates are never out of demand. They are considered the next best thing to everything. Chocolates have a relaxing effect on nerves. Chocolates are rich with antioxidants that can give the body the right energy. Chocolates also contain flavonols that enhance the release of nitric oxide in the body. Nitric oxide increases athletic ability.
The Champa Tree Recommends: Cadbury Bournville Rich Cocoa Dark Chocolate Bar
4. Mobile Cover
Technology is the child's best friend, or so it seems. Sometimes I wonder like Abhimanyu learned how to get into a Chakravyu inside her mother's womb, do these little ones get accustomed to mobiles and all the other high tech devices we are so glued to while they are in. It's no surprise how quickly they get better at using our devices. Apart from other downsides of this adaptation, there is one major drawback, in their mischievous ways; they are more likely to break it. And it gets difficult for more parents to manage a new mobile along with all the increased investments. I do believe, it would be a great gift to give a good sturdy mobile cover.
The Champa Tree Recommends: Mobirush Shockproof Hybrid Back Case
5. Room Fragrances
Continuing on the point of relaxation, one other thing that could make that little nap worth it is some soothing room fragrances. There are a variety of lamps and diffusers available that could suit any home décor. But the fragrances, from that large range available on all stores, the best one to choose would be lavender. Apart from the sweet fragrance, lavender has a calming effect which could make resting pleasure.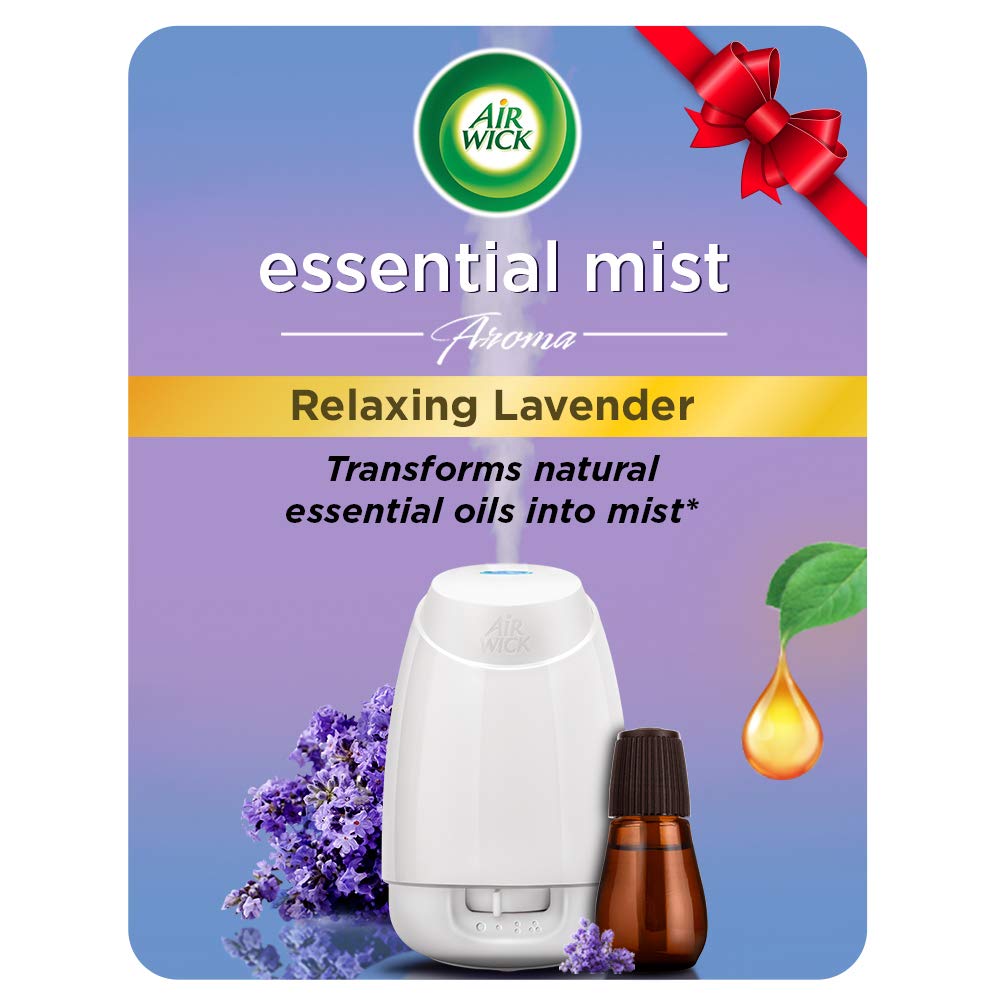 The Champa Tree Recommends: Airwick Essential Mist Automatic Fragrance Mist Diffuser Kit
6. Nipple Cream
Ask any mom, they know how tender and raw nipples while you are feeding your child. You cannot just use any lotion or moisturizer on them as there is a danger of the kid feeding on them. That is why moms would enjoy the good natural nipple cream. Like the mom's co. Natural Nipple Butter is safe even for children. The cream does not contain any fragrances or chemicals, it is just made of calendula oil and natural Vitamin E.
The Champa Tree Recommends: Mothercare It's Your Body Nipple Cream
7. Nursing Pads
In the early stages of motherhood, this is something you'd like to have in your bag. Most of the time, the body produces an uncontrollable amount of milk until it adapts, and till then you would need something that could absorb the excess milk while it doesn't harm the skin. Instead of going for the disposable ones, you can use reusable pads like Mee Mee Washable Cotton Maternity Breast Pads which do not cost a fortune and can be reused.
The Champa Tree Recommends: Pigeon Breast Pads Honeycomb
Everyone would agree that parents deserve more credit than they are given, and with the rapidly changing times, the job just gets all the more difficult. So it won't hurt much to treat them like the king and queen they are. And what's better than some self-care!