While I was placed under supervision and I should have been sleeping because of all the tiredness of the night before, on the contrary, I lay still in the bed, my brain so active, even though the influence of anesthesia was draining me out.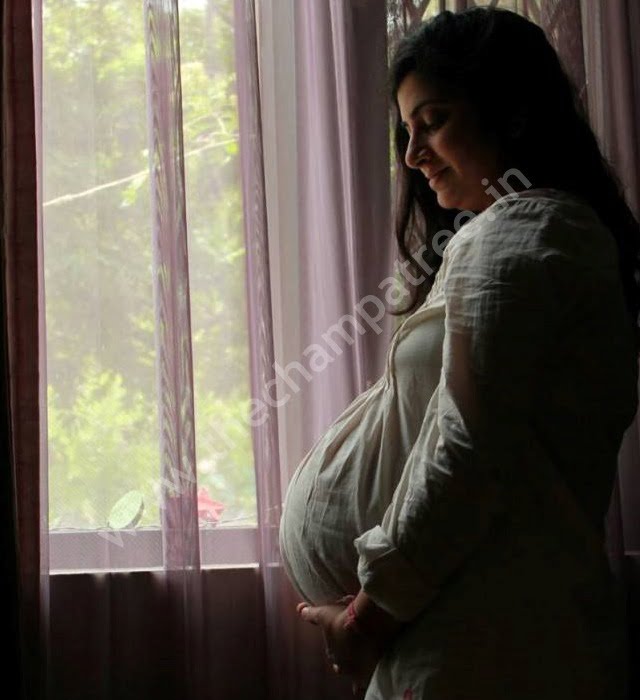 The afternoon sun was never this sharp. Did I hear him cry out loud or was it just the figment of my imagination… I don't quite remember what the pediatrician had to say but I was just worried about the well-being of our little Harshal. My lower body all numb and the Oxytocin hormone had been working like crazy, the nauseous feeling, and a strange sort of fear. I was overwhelmed by this new responsibility. To care for this tiny life for the rest of my life! Was I ready for it? With the night long induced labor and anxiety, however, my brain was working overtime. I could comprehend a lot more than I should have at that time, I was amused at how one body had been taken out from another. Souls connected, our association of 10 long months was now to take a different course. Those beautiful movements once felt inside my tummy are now all set to kick in another world. The hiccups I could sense when Harshal was in my womb, damn they feel exactly the same even now.
You know the best feeling doesn't come right then. To me, it came much later when my baby was 2 weeks old. The day I felt his warm lips against my neck, that's when I became a mother. When he smiled for the first time and looked at me like he really knew me, that's when I became a mother. When his gentle hands and parched lips touched my breasts, that's when I became a mother.
But Akhil took upon the role of a father the day he got the news of our pregnancy. That was a special day too…6th September 2013. Exactly at that time when he blew off the 30th candle to celebrate his birthday, He looked at me and I smiled at him. That was it! He knew..a new life was breeding inside us…I told him, "Our bundle of joy is on its way." Such a special day, who knew is the month of May. At 2 past 2 of a hot summer afternoon, Akhil got promoted. Our little Harshal was born midst the chaos of politics, Modi's ambitious agenda, Indian election results that were soon to be declared, and IPL fever. But then, I should have been sleeping because of all the tiredness of the night before. Instead, I was wanting to hold him tight, in my arms, feel his breath. I wanted to tell him that one day I shall learn so much from you. How to forgive, how to love unconditionally, how to enjoy little joys of life, how to be carefree…. The list is endless… Thank you! You have made my life worthwhile! God bless you!