The Champa Tree has taken its name from a beautiful poem – The Champa Flower. I recited this wonderful verse by Rabindranath Tagore back in 97. How much I had to practice to perfect the art of recital.
Now when I look back, all I can see is how my father as a coach helped me present myself well, encouraged me to hold a good posture and look confident. He would ask me time and again to maintain just the kind of volume that would please the audience. Sitting on his cane chair by the door that would open into our sweet, little balcony, on a pleasant evening of 97, papa decided to hear me out one final time before I would call it a day. I had to be perfect, it had to be articulate. Papa hated my sing-song manner. He would always emphasize the fact that I had to act it out.
Such a pretty scented poem, so true to its meaning!
The Champa flower:
Supposing I became a Champa flower, just for fun, and grew on a branch high up that tree, and shook in the wind with laughter and danced upon the newly budded leaves, would you know me, mother?
You would call, 'Baby, where are you?' and I should laugh to myself and keep quite quiet.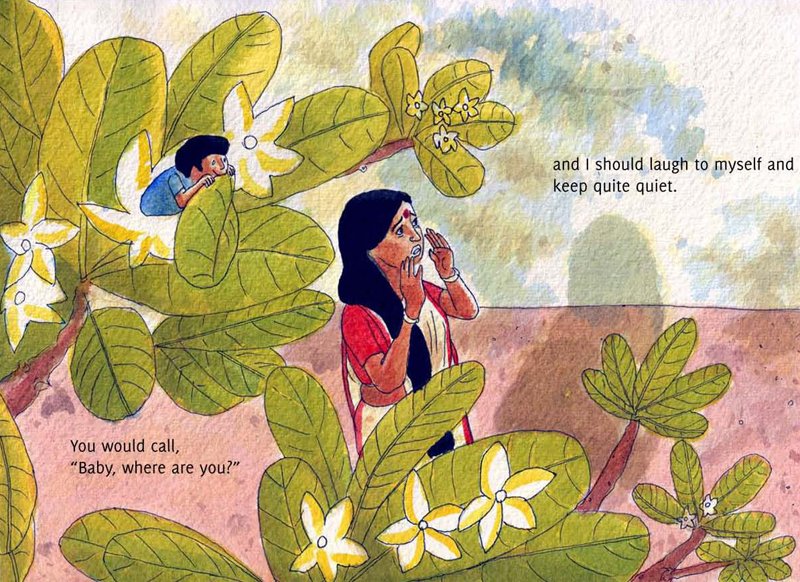 I should slyly open my petals and watch you at your work.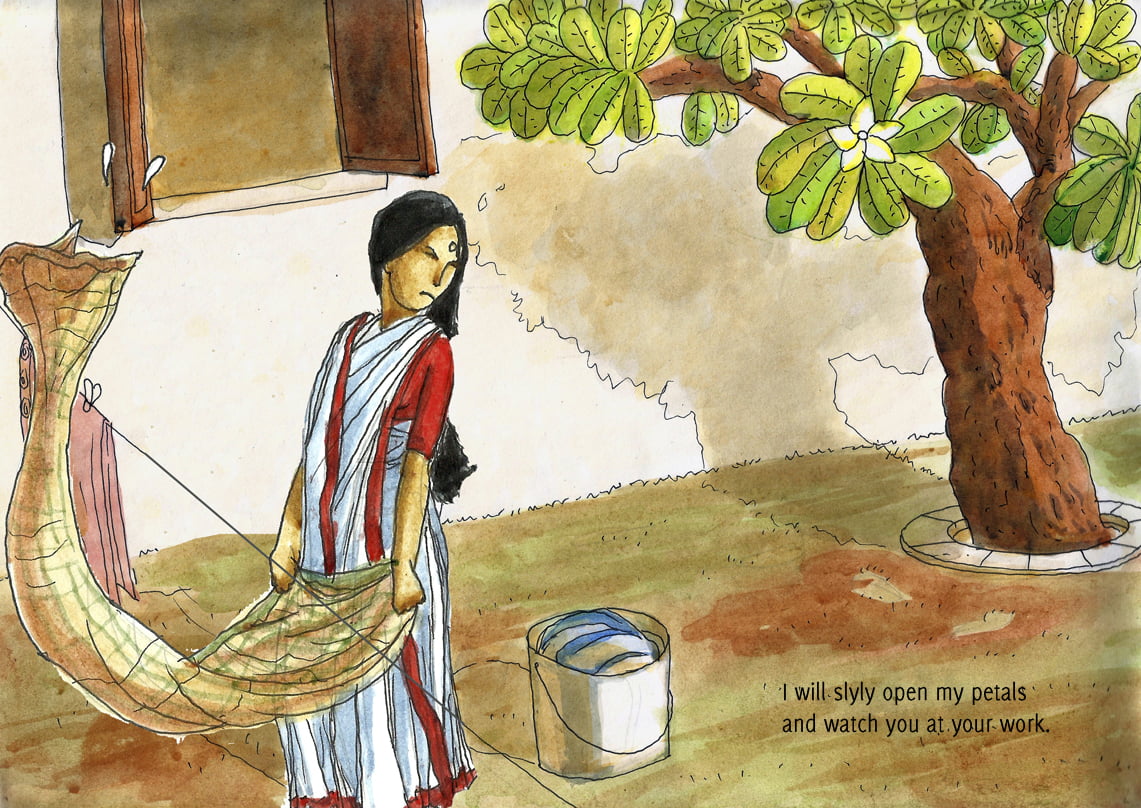 When after your bath, with wet hair spread on your shoulders, you walked through the shadow of the Champa tree to the little court where you say your prayers, you would notice the scent of the flower, but not know that it came from me.
When after the midday meal you sat at the window reading Ramayana, and the tree's shadow fell over your hair and your lap, I should fling my wee little shadow onto the page of your book, just where you were reading.
But would you guess that it was the tiny shadow of your little child?
When in the evening you went to the cowshed with the lighted lamp in your hand, I should suddenly drop onto the earth again and be your own baby once more, and beg you to tell me a story.
'Where have you been, you naughty child? '
'I won't tell you, mother. ' That's what you and I would say then.
To my son:
"Be expressive and enthusiastic, that's the key, my lovely daughter" and so I made him proud. I recited it well and imagined myself as his Champa flower. Harshal, I do hope that you take some keen interest in literature. Even though these days, online book reading has become a rage, I would suggest reading some real and good books. It holds such a meaning to read good work that portrays love. Love! yes, not the kind we need, rather, demand out of selflessness. I do imagine singing this one along and loud with you, cause you are my flower. You, my dear son, are our newly budded leaf.
And one day I shall ask, "Where have you been, you naughty child?" and you will say, "I won't tell you, mother. That's what you and I would say then."