Hello, gratitude…Thank you! Yes, that's how deeply blessed I feel for a grateful heart. A heart of abundance. Imagine if we could practice this daily, with ourselves and with all our interactions throughout the day. A lot has been written, widely spoken about the power of a gratitude journal. The attitude of gratitude. To be honest, complaining, feeling low, dejected, comes naturally to us. It's a human instinct. "I don't like the breakfast, I don't have enough toys, could we not go for a vacation, we haven't had a holiday" (probably a month after the last weekend getaway). The tiniest human in our lives grumbles and mumbles. Often standing in front of a loaded closet, we declare, "I have nothing to wear."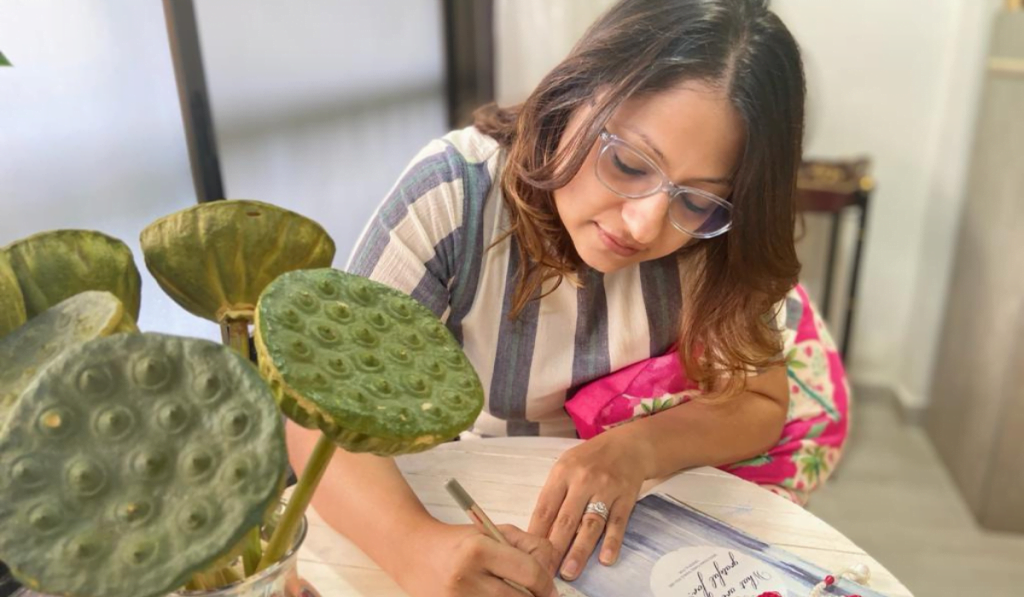 I sense a chuckle…
Without making light of the situation, I think the pandemic gave us a thousand reasons to be grateful. If not, perhaps by the end of this read, I am hopeful, you will find a way of discovering your silver lining!
"Gratitude makes a person modest. A sense of gratitude expands the heart"


DR. DAISAKU IKEDA
What pandemic taught me:
To start with, this feeling of having a grateful heart evolved through the years. It's my practice of Nichiren Buddhism that constantly reminds me, and reinstates that I am the sun.
Every minute of being alive, of spreading light, is reason enough to be grateful. At the lowest times, when gratitude was the last emotion in my heart, a compassionate friend in faith told me, "you're healthy and you're human. Imagine all the possibilities of what your life can create." Over the years, now, more often than not, being grateful, expressing gratitude, being appreciative is my first and most spontaneous response. We're all work in progress, through fights, breakdowns, and being exhausted. Let's pat our backs. We didn't give up…on most days, we put ourselves back together, and bounced right up. Grateful indeed.
So, can we build a heart of gratitude? Yes!
Need for a gratitude journal and how to get started:
1. Why journal
It helped me put a frame to every thought. It's your go-to place, your little nook. Why a gratitude journal? What better way to put a smile on your face, than that little diary where you've expressed every joy and every moment you're thankful for. Read it again, melts away the anger, the resentment.
2. Age no bar
Have you heard anyone complain about how positive or happy they are? That's right, you could be 6 or 60, there will be enough reasons to crib, but if not more, then equal reasons to be grateful, complain less and be happier.
3. Everything is big enough
What really qualifies as an achievement to be grateful for? Everything that you struggle for, that you determine…that makes you smile, is a victory. Put it down. My Buddhist friend once encouraged me, "you got out of your bed, earlier than ever, did your riyaaz (music practice), broke a pattern, that's your win."
4. Only I can make myself happy
Imagine taking the load off all your relationships. Freeing them of expectations to make you happy, or blame them for your unhappiness. Everyone's there for a reason. So why not put down all the things you're grateful for about yourself, you love about yourself, you care about, in you, that makes you unique. Also, have a daily routine for a healthy life and let journaling be one of them.
5. Me time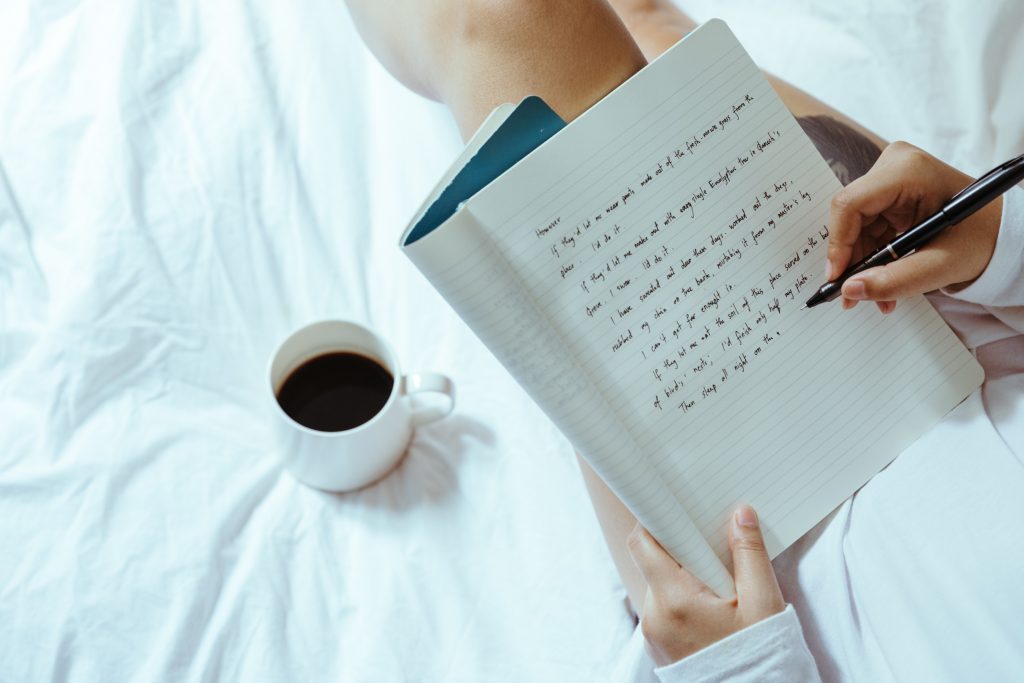 This is your time to be alone with your thoughts. While shopping, going to a spa, and pampering yourself are important, your gratitude journal stays with you and is free! A bonus, once you've jotted down the negatives and positives for the day… you go to bed happier and content. An upgraded version with a heart filled with gratitude for all that the day had to offer.
Let's start. Express gratitude for those million reasons that you've probably not paid attention to. Here's hoping that my two bits of learning and realization, of growth and happiness as a practicing Buddhist, help you start your journey and gratitude journal too.