Did you know this strange fact about the baby foot size? Here is one from the most amazingly strange but true facts related to the baby development. 
At one-year-old, a baby is likely to have a foot half the size of their adult size. So, if your baby is a year old now, measure his/her feet! Start collecting pairs and pairs of classic-era or vintage fashionable shoes for him/her 😉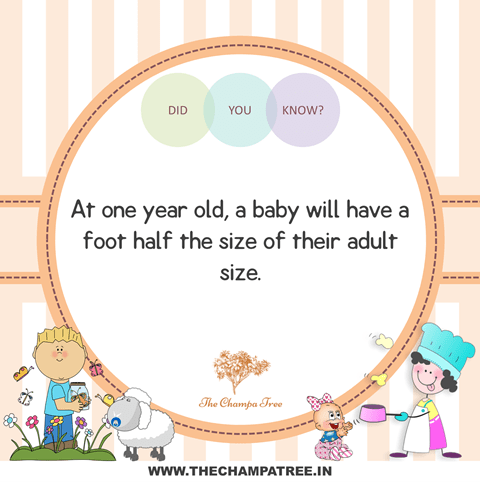 For more strange facts, check out our Did You Know Facts Series.
Information source: Onlinenursepractitionerschools.com