Did you know this strange fact about the baby birth frequency around the world?
Have you ever wondered how many births occur around the world every minute? The answer would be 255. That is 4.3 births every single second!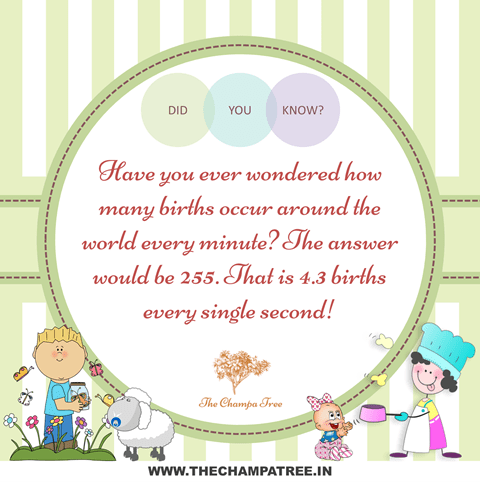 For more strange facts, check out our Did You Know Facts Series.
Information source: Census.gov